Steemit Iron Chef 2018 Act 01 : Into the final days before the end of this first act!!!
Greetings lovely people of the Steemit world!
Wow! It has been quite some time that I did not write a post here!!!
I am so happy to write down these words to let you all chefs and original food authors of Steemit know that despite my absence, things have been rocking for SIC!!!
Yes my friends, we've had 14 amazing rounds and we are actually into the last and final round before the closing of the first act!
What a great journey indeed!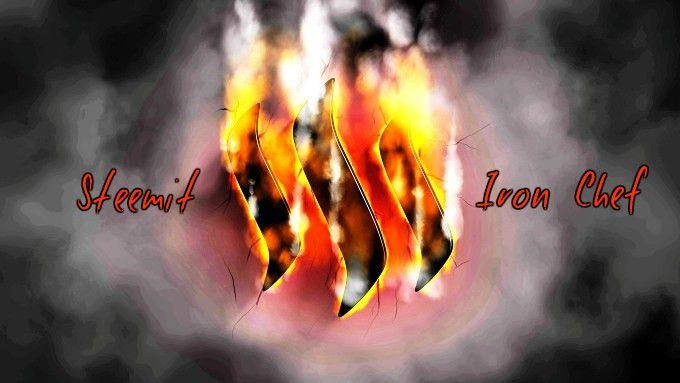 ---
Now that we have entered the 15th round of the contest, in couple of days the first act of this season will be over! We've had 38 Steemians joining the contest at least once with a valid entry in this first act...
Big thanks to everyone! You guys made this contest such a great one!
Reminder
After the closing of this first act, all the liquid SBDs that I have collected in my wallet will be shared to those awesome 38 original food authors...
See the below table to see how the rankings are after 12 rounds of competition!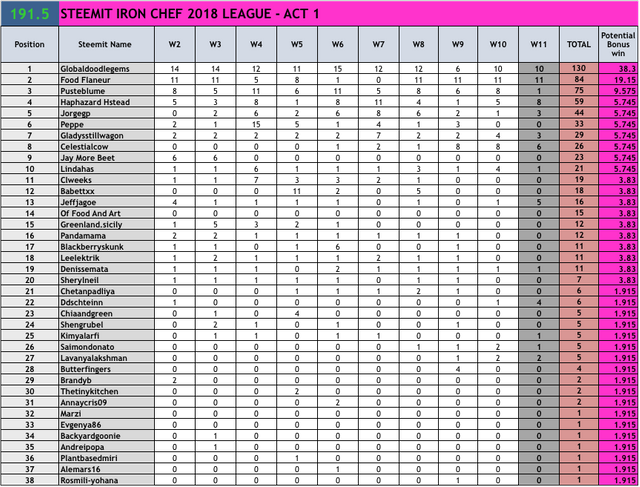 ---
If you have been following @progressivechef's blog, you must have surely seen the shoutout made to all who wish to bring their contribution/donation to grow this pot even bigger!
I have 196+ SBDs up to now and this amount can grow bigger if we manage to get some more donations before the end of the first round!
I am looking forward to see the generosity of this awesome community and see that pool grow bigger!
I will be trying to write a little bit more often, well if time permits of course, as each cent I make here are is ultimately shared to the SIC contestants!
Giving back to the community is my motto here on steemit and I will keep on same!
Thank you!
@steemit-ironchef