STEEMIT IRON CHEF 2018 ACT 1 : Grand Reward Pool already at 107.918 SBD!!!
Hello world of amazing foodies...
I have great news to share with you all on today's post! As you are surely aware, my wallet acts like a reward pool for Steemit iron Chef contest!
All the SBDs that I earn and contributions that I received from some great steemians are saved until the end of an act of Steemit Iron Chef 2018! This year there will be 3 acts in all, we are actually in Act 1!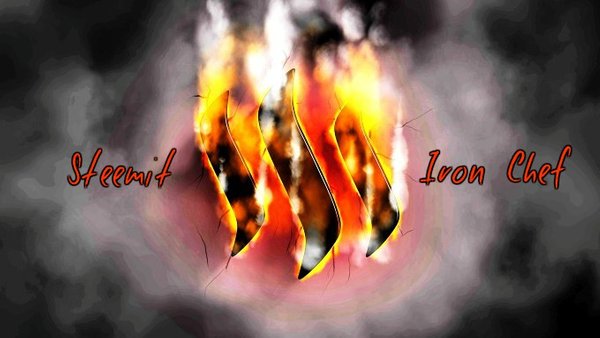 ---
Over 100 SBDs already!
Thanks to some great contributions to my wallet by @offoodandart and @globaldoodlegems + my posts earnings, we already reached 107.918 SBDs that will be shared to all contestants of SIC 2018 Act 1!!!!
We have just started the first act and there's still more than 10 rounds/weeks to go...I am sure this pool will be the biggest we have ever seen for a cooking contest on Steemit!
Below is the latest updated table with all the contestants who already have a chance to get part of that pool! The last updated made after round 2 and at 106.9 SBDs!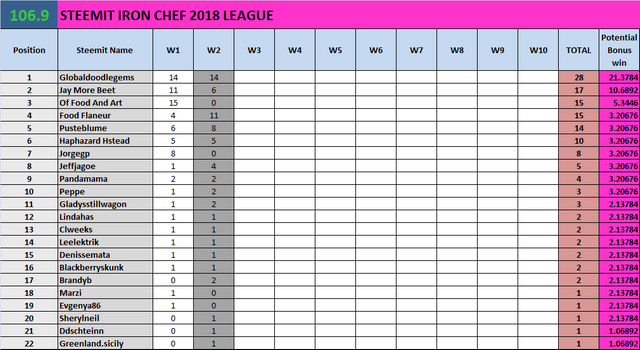 So what are you waiting for to join this amazing cooking contest and enter this table to win some SBD in some weeks!
Thanks to everyone who are supporting this contest!
@steemit-ironchef