Hi my name is: Dave - Issue #1 by @cobmaximus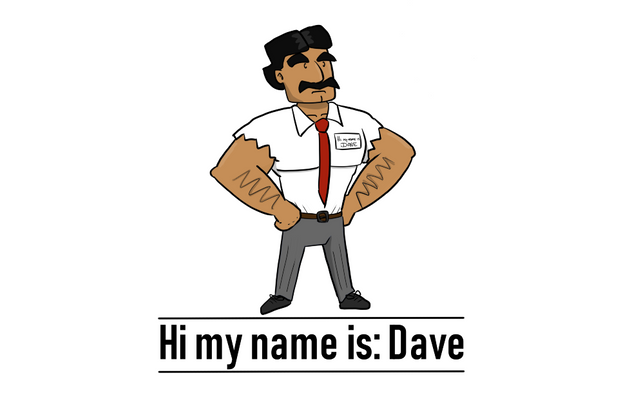 It's official this is the first issue of "Hi my name is: Dave"
Get ready to meet Dave.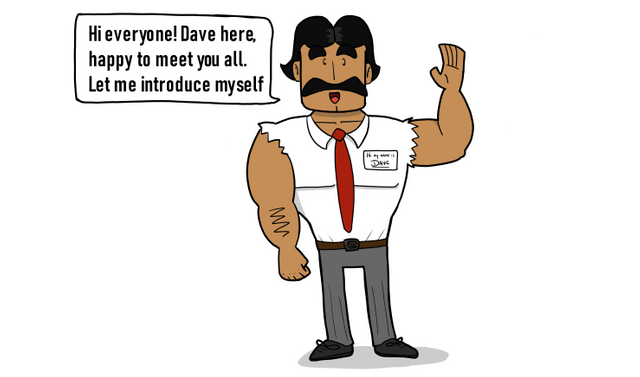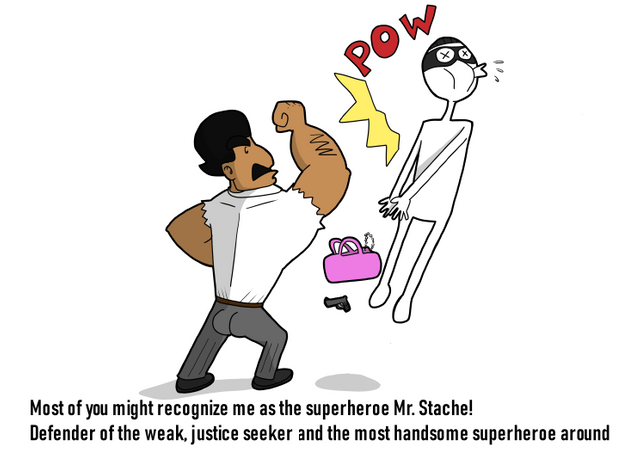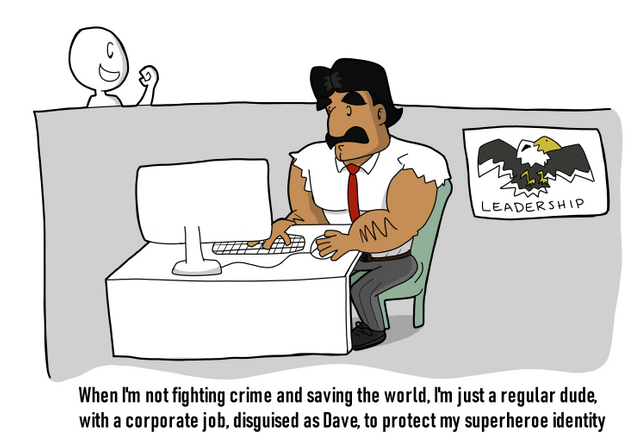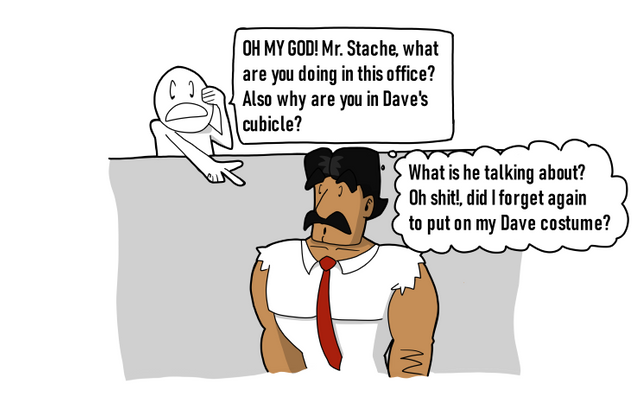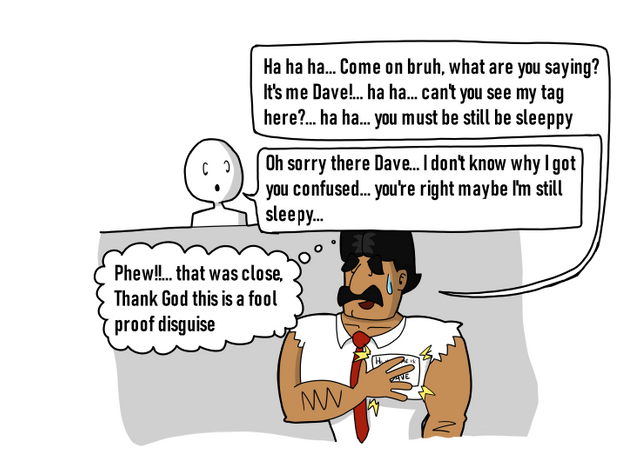 There you go. Dave is just a regular guy like you and me. However, something more SUPER hides beneath that appearance. Don't get fooled by his complex costume, because in reality he's a superheroe called Mr. Stache! He will have to balance his life as a normal worker as well as a super heroe.
What can you expect out of this comic? well some funny stuff (or at least I'll try to make them funny). The comic will be focused more on his alter ego (Dave) more so than the superheroe, and how people can't tell them apart. I will try to delve in the commonality of his normal, regular and boring (yet funny) life. I have some ideas in cooking in the oven but still haven't developed the full story and all...
I hope to make a release every weekend or at least every 2 weeks (if I have to much stuff going on at the same time). Keep in touch for his next story!!
It might not look like it took me several hours to finish this comic haha! This time I tried to add colors and shadows/highlights. I did learn a few things on how to better do my layers, hopefully next time I can do the comics faster.
Please let me know what you think of it, what do you like and don't you like about the comic. Do I need to add more background? maybe too much shadows or they're not applied properly... you're the critics now :P let's hear how I can improve the comic.... and do please resteem this comic :D! that will help a lot to get even more visibility
Remember, I'm running a Discord server with @jonathan-greer, in case you want to join and we can talk about webcomics and even collaborate to make ones.
If you also like to make webcomics or comic strips, you can use the tag #steemit-webcomics and help support the community by upvoting and resteeming.
Until next time!