Aim For The Moon: justnyz comics #32
Hello Everyone!

I saw this saying
"Aim for the moon. Even if you miss, you'll land among the stars"

and some comic strips made about it.

So, I decided to make my own version. :D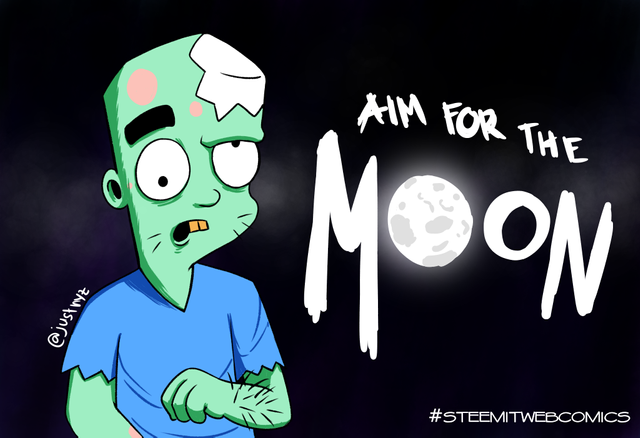 Oh Noes! Sambie is heading for the sun!
Will he survive from the violent solar flares?
Will steem reach the moon?
Find out in the next episode of...
Dragonsballs Z
---
PROCESS
---
Aanndd time for the process.
I really enjoy making comics lately and I'm looking for ways
to improve my comics and my art style in general( Let's aim for the Moon/Stars :D).
I've been using different brushes, especially the watercolor
brush and I think I finally figure out how it works.
For the sketch, I'm using a Pencil (Rough) 2 brush, if you're using a Medibang software
you can download it from the cloud storage. It's my fave brush to use for sketching.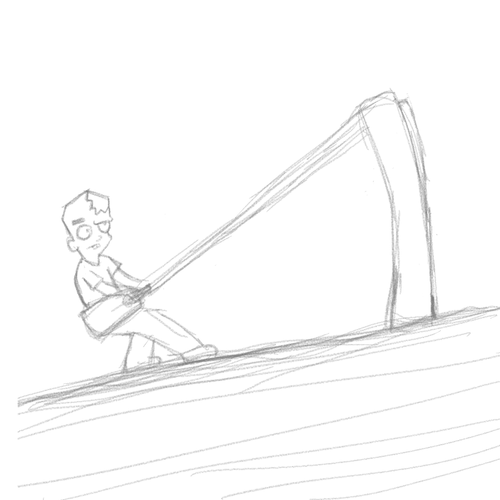 For the Inking... I'm using a Mapping Pen brush and
I like the rough texture look on the lines.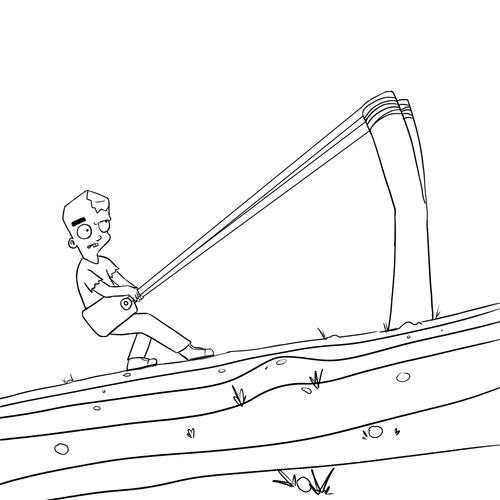 And for the color. I used a regular brush for color the character and objects,
and the watercolor for the background.
Thanks to @reconstitution for mentioning the brush's opacity,
I discovered it's good for blending colors
Also I'm back on shading my character.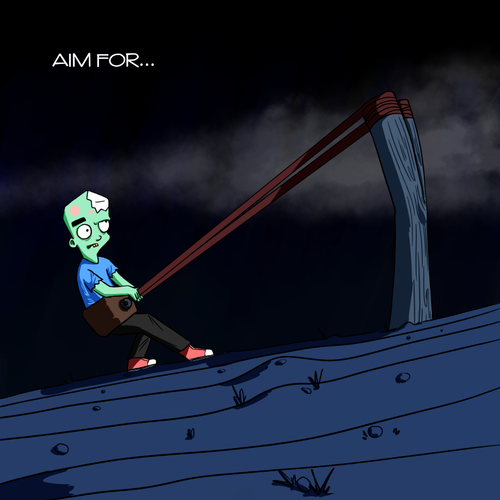 ---
PREVIOUS COMIC: Epic Battle: justnyz comics #31
---
TOOLS OF TRADE
Software Used: Jump Paint by Medibang
Graphic Tablet Used: wacom Intous draw
---