Private messaging in Steemit is already here!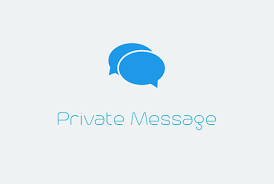 People have been asking about Private messaging on steemit but it's already here!
It just hit me, I recently received 0.001 steem from someone with a message attached. I'm not sure if that's the minimum you can send but it probably is. If you really need to send a private message, I guess that's not so expensive. And if you're having a private conversation, you can just send that 0.001 back and forth.