Steem is Crashing - Wanna talk about it? or even better, do something about it?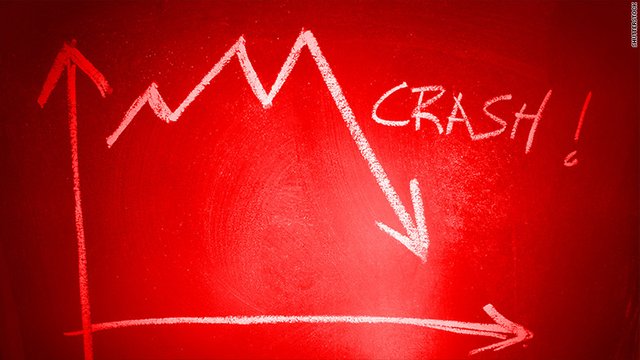 I haven't seen may posts about the current situation except the market analysis posts so I decided to do this one.
Since the big rally last month, the value of steem has been going down pretty fast and that means one simple thing : there is more offer than demand.
I see 2 main reasons for that :
People were buying steem like crazy last month probably without even knowing what steem really is just because the price was going up. Now that it's going down, there is much less confidence that it will rise again so much less investors.
The second reason I can see is that people who know what steem and steemit are and how they work don't see it as a valuable investment.
From my point of view, if I hadn't already invested a bit in steempower I wouldn't because of the second reason and I believe that if no major changes are done, steem will keep crashing.
The problems more in detail :
I think the real potential of steemit is in the masses so a lot of people investing a small amount each. The problem here is a small amount of steem wont get you anywhere. It won't help your posts get noticed and it won't make you win anything from voting.
The way the post rewards are distributed now is wrong. The top posters get too much while it's really hard for a new comer to even get noticed and even harder to get a few dollars worth of rewards. I think competition is good and the best posters deserve more rewards but now it's just plain unfair. This problem is increased by everyone wanting to upvote the same posts. A side problem caused by that is the votes done within the first minutes give most of their curation rewards back to the author so even more rewards for them.
So to make things simple, if you buy a little steem today to invest it in steempower, you're basically going to give it away slowly to the top posters here. (you don't see your amount of steempower going down, just the value of it)
Another group of peope who earn insane amounts of rewards is witnesses. I don't know all the details but trust me they get a lot.
my thoughts on potential solutions :
Find a way to limit voting on top authors (one account could maybe not vote for them more than once a week)
Change the reward formula, decreasing a bit the most upvoted rewards and increasing the less upvoted.
Give the fee taken in the first 30 minutes back to all the steempower holders
Give less to the witnesses (I know we need them but the amount they get is really insane)
This and probably a lot of other suggestions could possiby save steem. Please share your thoughts.