Delegating 2 Steempower to @elipowell so the Steemit Communication DIrector can have enough Resource Credits on her Steem Account to Communicate to Steem users on the Steem Blockchain. on behalf of SteemChat Ackza Clayboyn and concerned Steemians.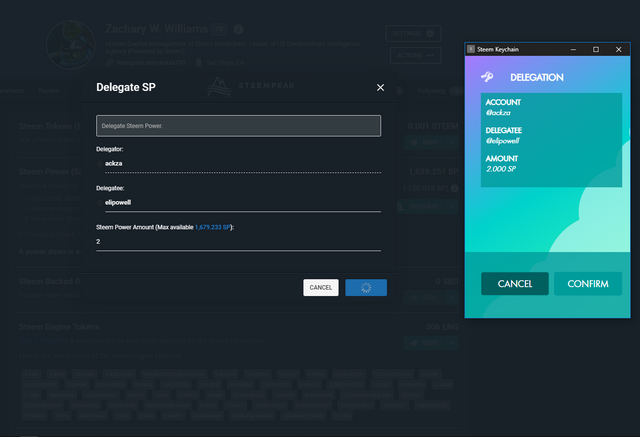 We've felt like Eli [ @elipowell ] was unusually silent since coming to the STEEM blockchain, we only recently realized that it's because she didn't have any resource credits and not that she hated us. So today we've decided to rectify this gross oversite and open a line of communication with Steemit Inc
you can take that verbatim @ackza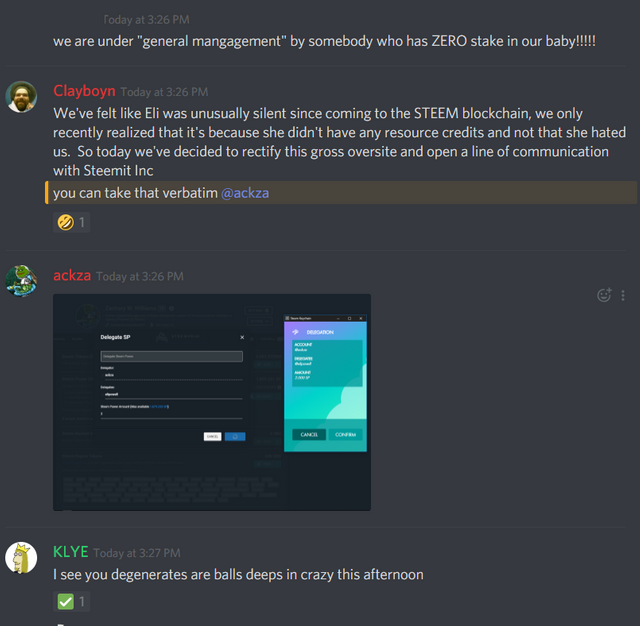 So I delegated 2 SP to her account after we discovered @elipowell didnt even have ! steempower! At just 0.102 SP she probably just didnt even have enough Steem,power and thus Resource credits to even post ;)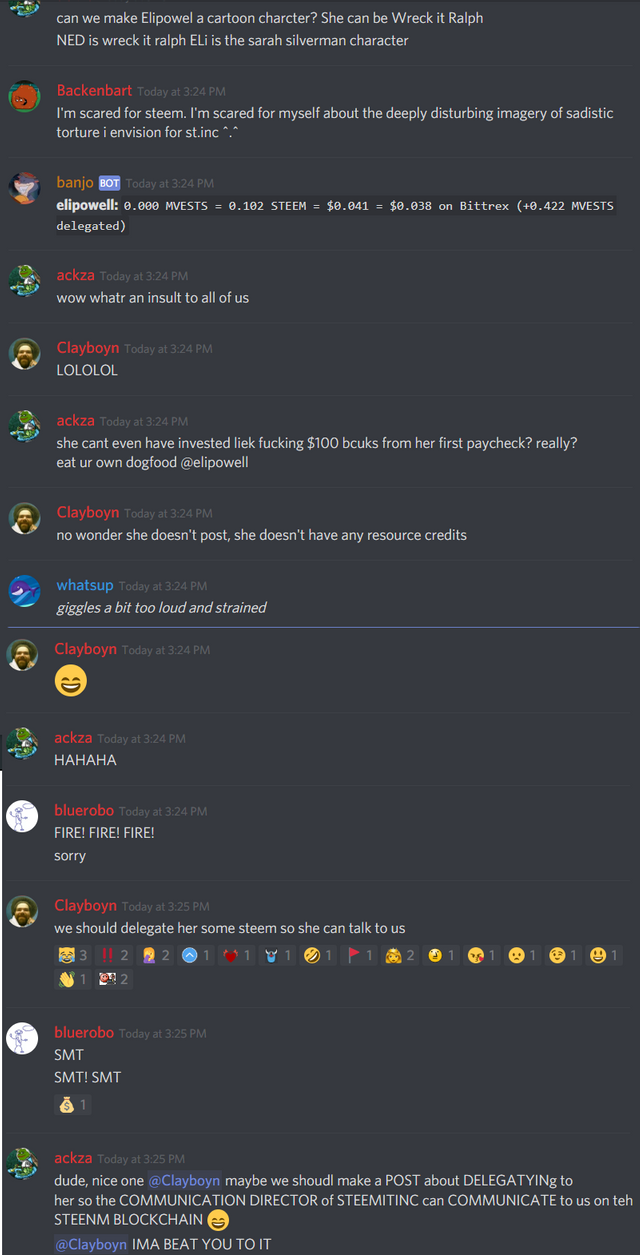 I was given permission to post this and remember @ned and @elipowell its all in good jest. We will continue to dunk on you metaphorically until eli actually buys some steempower and powers it up so she can post! Seems like she hasnt even logged in to accept the rewards she earned from early posts! ?? She SHOULD have a lot more SP than this.... :D its kind of ridiculous that the steemit COMMUNICATIONS director is in this position :D Like @ned couldn't handle someone more seriously into steemit and steem??? ALSO I saw some stories about her being the new CEO... is there something ned isnt telling us???
https://www.cryptoglobe.com/latest/2019/01/steemit-inc-appoints-new-chief-months-after-widespread-layoffs/
The company's new managing director, Elizabeth Powell, was formerly the company's head of communications and advocacy, and has replaced former CEO Ned Scott, which is now Steemit's executive chairman. Powell is now leading Steemit, which has 12 full-time employees.
WHAT?
Anyway here is a Working Discord invite link top the super secret Invite only STEEMCHAT discord for STEEMIANS :D https://discord.gg/kf8XmX The Discord where everyoen is getting along just fine even me. .
Oh and here is a relevant meme of @dan and @ned