Three years on the Steem blockchain! Thanks everyone for this.
Everyone is welcome today. This has happened only on the confidence of Steam. I have been 3 years today. But I learned a lot in Steam. In which I have added some new friends. And some old friends are still with me. Meetings of some friends have also stopped. But they are still welcome here. Steem will soon touch new heights
When I started the first year. Then I had no knowledge about it. But then when I arrived in the second year. I was hunted from all sides. I have never seen this happen in my life. But still I have accepted my mistake here. And it was very difficult to forgive me for that. I wanted to rectify my mistake. This has become very difficult. So I decided to skip Steemit. A few days later I have a new light again. I want to thank Steem for this.
Today I have a very happy moment. Congratulations to Steem, hope to be good this time. I thank all my friends. Today all my best friends are 5329 followers. A good friend is always together.
@jatinhota @minigame @bosferi123 @sapwood @actnearn @fundacorazon @sreypov @cryptopreface
@oldstone @steem-agora @sonki999 @lucky2015 @photoholic @lucky2 @musicforsteem @raah @jacobimg
@zpzn @nano-gamer @veganizer @jondoe @leeyh @veronicalee @bullionstackers @fenrir78 @happyberrysboy
@gotogether @kiwiscanfly @minnowvotes @whalepromobot @cryptopie @boddhisattva @pixelfan @virus707
@radiokorea @yehey @iostkr @coldsiksu @sigizzang @arunava @seunglimdaddy @kamilason @redspirit @hiveio
@sevillaespino @fjcalduch @viking-ventures @brian.rrr @krnel @keithboone
@muchu143 @smartsteem @zahidsun @karinxxl @rabin1024 @fun2learn @muchukunda @simaroy @jasimawf @boomerang @mubarikahmad @me-tarzan @sketchart @charliechain @ykdesign @shaikhraz1986 @uwelang @steemhunt @rightwing670 @cwcost @jaki01 @nonameslefttouse @tigerstripe @reetuahlawat @luckyfellow @leahlei @chetanpadliya @xpilar @mehta @accelerator @rebeccaryan @methusalem @michellectv @sumatranate @newyorkdude @amreshchandra @sleeplesswhale @aaronkoenig @sakhone @lisaocampo @canadianrenegade @kerkyra @inquiringtimes @matthewpro7799 @kachinhenry @svamiva @tefa @maxbullion
@kingscrown @gavvet @susanlo @asmolokalo @havok777 @lastminuteman @throughmyeyes @markperandin
@rynow @eric-boucher @k4r1nn @onceuponatime @marketreport @leno4ek @hilarski @dwightjaden @broncnutz
@arvindkumar @atafauzan79 @amitsharma @firepower @piyushkansal
@olgy-art @michaelstobiersk @kus-knee @cryptoeagle @licklake @anomaly @surpassinggoogle @me-we @curie
@xyzashu @sweetsssj @oldtimer @dylanhobalart @tbnfl4sun @prashantahlawat @thedamus @taspingo
@steemshiro @sirknight @neoxian @mammasitta @honusurf @coininstant @bigbear @acostaeladio @ubg @flipstar
@blacks @bigram13 @biplab007 @azis @albertvhons @zul88 @roky @kerlund74
@networkallstar
I still have some friends waiting. He will meet me soon.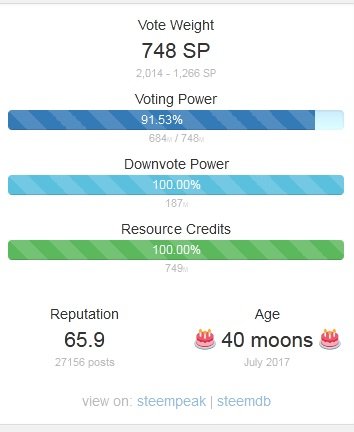 image
आज सभी का स्वागत है। स्टीम के भरोसे ही ऐसा हुआ है। मुझे आज 3 साल हो गए हैं। लेकिन मैंने स्टीम में बहुत कुछ सीखा। जिसमें मैंने कुछ नए दोस्त जोड़े हैं। और कुछ पुराने दोस्त अभी भी मेरे साथ हैं। कुछ दोस्तों की मुलाकातें भी रुक गई हैं। लेकिन उनका अब भी यहां स्वागत है। स्टीम एक नई ऊंचाई को छूता है।
जब मैंने पहला साल शुरू किया। तब मुझे इसके बारे में कोई जानकारी नहीं थी। लेकिन तब जब मैं दूसरे वर्ष में पहुँचा। मेरा हर तरफ से शिकार किया गया था। मैंने अपने जीवन में ऐसा होते कभी नहीं देखा। लेकिन फिर भी मैंने यहां अपनी गलती मानी है। और उसके लिए मुझे माफ़ करना बहुत मुश्किल था। मैं अपनी गलती को सुधारना चाहता था। यह बहुत मुश्किल हो गया है। इसलिए मैंने स्टीम स्किप करने का फैसला किया। कुछ दिनों बाद मेरे पास फिर से एक नई रोशनी है। मैं इसके लिए स्टीम को धन्यवाद देना चाहता हूं।
आज मेरे पास बहुत खुशी का पल है। स्टीम को बधाई, इस बार अच्छा होने की उम्मीद है। मैं अपने सभी दोस्तों को धन्यवाद देता हूं। आज मेरे सभी सबसे अच्छे दोस्त 5329 फॉलोअर हैं। एक अच्छा दोस्त हमेशा साथ रहता है। मुझे अभी भी कुछ दोस्तों का इंतजार है। वह जल्द ही मुझसे मिलेंगे।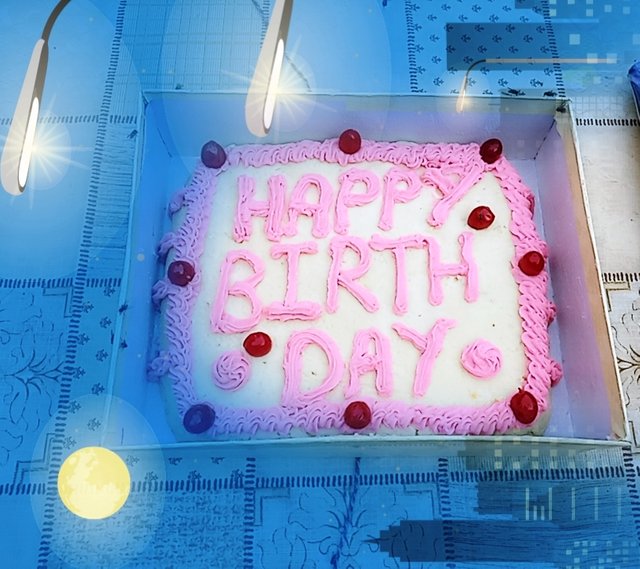 My communities
Subscriptions
GEM  Sguest
WORLD OF XPILA  Rguest  Member
LAKSHMI   guest
whalepower   guest
ActnEarn  guest