On giving the gift of steemit to your friends and colleagues.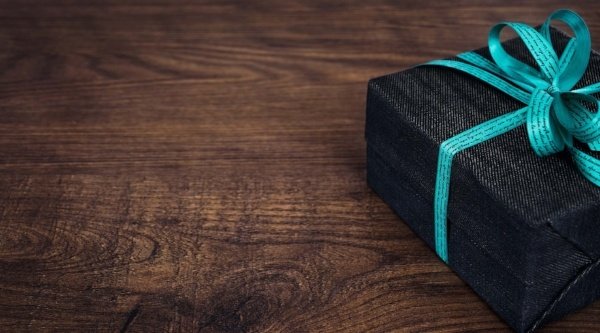 Have you ever tried introducing a friend to steemit?
Was it difficult attempting to explaining exactly what it is to someone who's never heard of such a thing?

It's hard to convince people the value of steemit when they've never used it before. It's something entirely more difficult to teach someone who is new to crypto or isn't very tech savvy.
To all those amazing people running promotional campaigns and finding new members- Thank you for contributing to the growth of the platform and the community.
---
Steemit isn't your traditional social platform.
It doesn't even have a standard blockchain model. Trying to discuss the mechanics with someone you want to interest is nearly impossible. It's something they have to learn on their own, in time.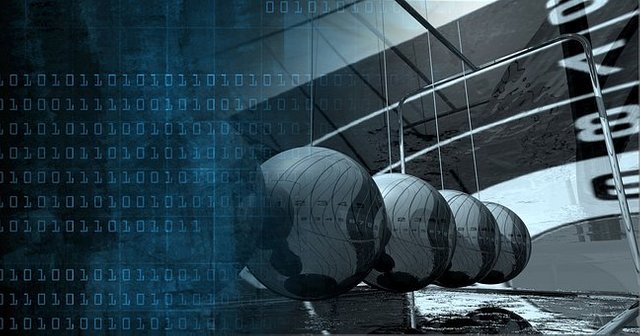 So, if you can't efficiently tell people how steemit works, and you don't have anything similar enough to compare it to in terms they will understand, then what exactly can you do?
I have been lucky enough to have a few friends join me on steemit and give it a shot! I am grateful for their adventurous spirit and faith in my recommendation.
Please welcome some of my friends and family to the steemit world as I explain my thoughts on why they are perfect for the community and how I convinced them to join.
---
When I first discovered steemit, my intention was to use it temporarily as a test to see how effective it would be for a specific purpose. I think it's important to quickly explain why I joined steemit in the first place because I still plan to accomplish my original goals.

I belong to a group of gamers and friends who have set out to develop a turn based tactical strategy mmo that is the meant to be a spiritual successor to a game called March of War.
As amateurs, it is taking a long time for us to make much progress, but we are learning as we go. Our motivations keep us moving in the right direction no matter how difficult it gets.

March of War was this incredibly beautiful, horribly managed, wonderfully imaginative, yet poorly developed game that many of us players loved to death. Great friendships were forged in battles, as were lifelong rivalries.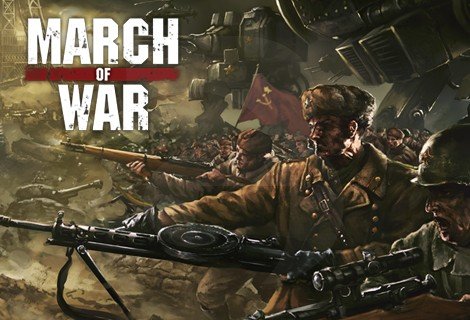 The game met it's ultimate fate on February 1st of 2016 when the servers were shut down for good.
My initial journey on steemit was an attempt to gauge the websites potential to raise funds for development and simultaneously market the future product.
It's safe to say that the potential I saw on steemit surpassed my wildest expectations and became so much more to me than just a tool.
steemit is a community and platform that I believe in. It has so much potential that I have even risked introducing it to people!
---
I have invited friends and family alike into the steemit universe- a total of 11 people in fact- 8 of which signed up, 6 of them have been quite successful, and 2 are still very active!
My brother signed up, made a test post and quickly dove back into the mining game! He is making a killing and even set up a masternode on one of the chains he invested a bit in.
However it seems that the electric bills in California soak up most of the profits. Luckily he found a solution! He's introduced mining to our other brother who's electric rate is fairly low, and also utilizes the heat during these cold winter months.
Thank you everyone who helped me welcome my friends to the platform when I introduced them in a former post. Please consider checking out @joviandres and @arinfinite.
I have introduced them in greater detail in this post.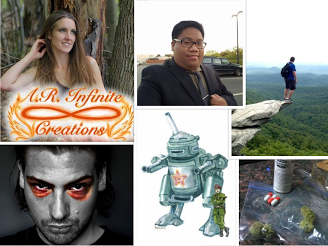 One other friend of mine signed up, but never checked back in. Even though he hasn't tried it out yet, doesn't mean he never will. I don't ever bother him about it, I just hope he gets bored enough one day to log in and give it a shot hahaha.
I'm glad that I've been successful introducing steemit to people. I believe that there are a few things that you must consider before giving someone a serious invitation.
---
Who should we invite to steem?
I don't believe it's wise to invite anyone and everyone to the platform.
To be completely honest, it's just not right for everybody. Some people will lack interest, some will not want to give it effort and others don't have what it takes to succeed.
There's always a risk that a failed attempt will lead a person to believe it's a scam, even when it was their lack of effort or skills that didn't allow them to succeed. Here's how I avoid that pitfall.
When assessing which one of my friends, relatives, colleagues or strangers to invite onto the steemit platform, I always think of the environment and community first. I need to have a clear understanding of what each person can provide to the current trends and desires of the community.
Photography, art, blogging and music are all very popular on here. To a many of my friends, these things are a passion, a pastime and a source of great pride and inspiration- sometimes at a steep cost.
Everyone in this category has something to share, as well as the motivation and patience to really get involved. They aren't in it for the money, in fact they likely never have been! Yet steemit is the perfect platform to give them at least some reward that may help fund future projects, and an amazing opportunity to become well known and successful.
More important than they style of content provided is how creative and original their work is. This space has room fof so much growth and it's the people who think outside the box that will fill it up with all the best things to see.
---
Now I know who should join, how do I convince them?
Trying to teach someone about cryptocurreny and blockchain for the first time is like giving a 2yr old a rubix cube. They just don't get it.
Here's the secret- Don't even bother!
They really don't need to know about the intricacies. All they need to know at first is what they are capable of and that they have your support. In other words "You can make money sharing your passions and doing what you're already doing elsewhere, and I'll help you do it."
If a person is truly interested in maximizing their potential, they will take on the responsibility themselves, and they will ask you for help. Always be available, but don't force it upon them.
Where does the money come from?
We all know this trap. It's actually quite a bit more simple than most people make it.
When someone upvotes your post and comments, you are awarded with a bit of steem. This steem is only worth exactly what people are willing to buy it for. Right now it's $4.51 USD according to https://coinmarketcap.com/currencies/steem/#charts.
Yes it's speculative, and yes it can change wildly in either direction fairly quick. I also assure them that I've personally cashed out hundreds of dollars. It helps pay the bills and provide for me when I need it most.
This is usually all they need to know at first. Assure them that when the time comes you will help set up their exchange and wont even charge a dime ;-). Your coinbase referral will give you each $10 when they have succeeded.
It will be wise to warn them that there is a waiting time when applying for a free account. If they are the impatient type, or you would like to give them a quick and easy gift- Setting up an account for them is a fairly easy and not too expensive.
A bit of advice before they start
When your friend has finally recieved the magic WIF they need to understand that their key is incredibly important. It should always be saved and stored in multiple locations. If it is ever lost, there is potentially no way for it to be recovered.
There's a fair bit of posting advice that I give people. But it's just a few simple rules to follow.
*This requires a more effort than facebook, twitter and instagram
*Don't post too much. I recommend no more than 3 per day. consistency, creativity and community are everything you need to build up a following.
Consistency: Posting at the same time every day will insure that it's always exactly when your followers are already online!
I have a hard time doing this, and I could really learn a thing or to by taking my own advice haha
Creativity: Don't do what everyone else is doing.
A little bit of a unique flare will help you stand out in the crowd and attract the people who are genuinely interesting in what you are doing.
Community: Find friends and interact with them.
Leave meaningful and constructive comments on posts that interest you.
Join steemit.chat and discord servers and make friends. Everyone coming together in support of each other is a powerful thing.
You can always find me hanging out in whaleshares discord, and sometimes bitshares or steemspeak.
There are so many communities to get involved in and events to attend, hopefully I'll see you there!
---
If you have any questions or concerns, feel free to ask in comments or general chat.
If you don't know what whaleshares are, now is an excellent time to find out!
https://discord.gg/NTKXJhK

Check out our calendar and sign up for a live tutorial.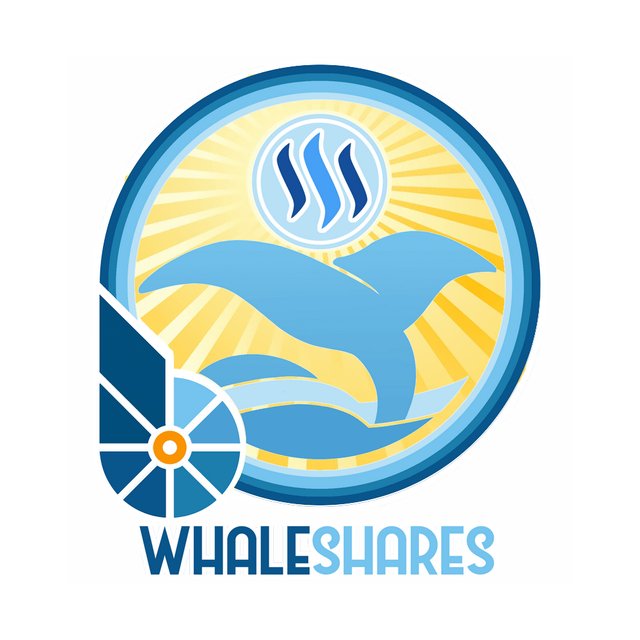 Whaleshares are brought to you by @officialfuzzy
---
As Always,
Thanks for stopping by
Good Luck and Enjoy!