Everything Is Better On The Blockchain! #SteemitThoughts 😝 🤣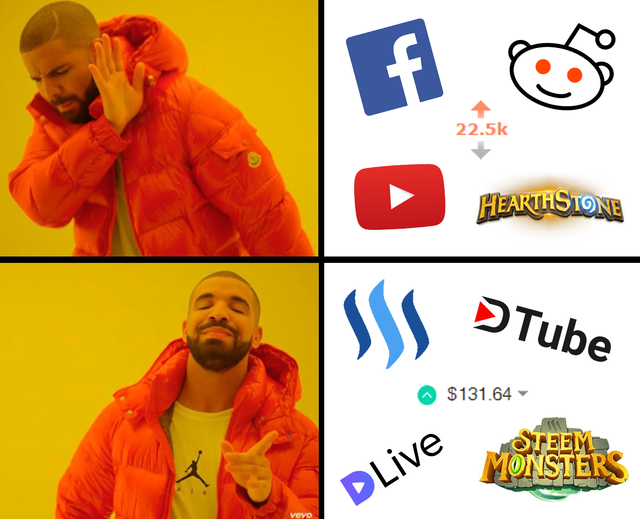 Whats up Steemians!
So, I've been back on Steemit for a few weeks now and thought I'd share my thoughts and experiences so far! Since my return I was surprised at how busy the community has been. When browsing the various topics I came across many new shows, writers, podcasts and even new games (@steemmonsters). I've read updates on the social drama (Involving many passionate users who want to see steemit succeed) and the announcements about the upcoming SMTs and I must say that I'm excited for the future of STEEM and all of the possibilities that lie ahead.
I'm also seriously considering uploading video content not only to YouTube, but to @dlive / @dtube. Which would you guys recommend? You can see my YouTube channel here: http://www.youtube.com/learntobitcointv
Answer me this question in the comments below:
What type of videos would you like to see on my @dtube | @dlive channel? Tutorials, Vlogs etc?


YOUTUBE | TWITTER | DISCORD| WEBSITE