@BitSpace and Forklog.pl host 2nd Steemit meetup "Crypto Café" with curation contests, networking and beer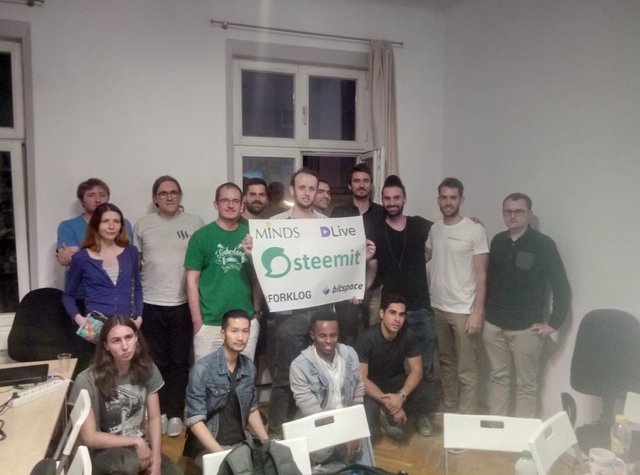 KRAKOW - POLAND
Welcome to the first edition of Crypto Café Krakow organized by Forklog and @Bitspace! This is the first edition of a new concept called Crypto Café, but our second Steemit-related Meetup, following up on our Decentralized Social Media Workshop we had back in May. This time we are diving into the game theory of curation, explaining and demonstrating all the basic mechanisms that are in play when upvoting Steemit content.
Crypto Café - a new concept for crypto-related events in Krakow
Crypto Café is a fresh initiative seeking to increase the frequency of blockchain events in Krakow, Poland. As the name suggests, the goal is for it to be a informal event mostly for networking.
Nobody wanted our last event to end!
At our previous event, we had so much to cover, and eventually we found that there was so much more we wanted to. More platform experimentation and exploration, more curation, more networking. Unfortunately, the evening quickly grew older and it got so dark outside that people had to go home and sleep.
So, we decided to throw another event dedicated to Steemit. And this time - focusing solely on the curation aspect of Steemit.
We started by briefly reviewing curation award rules and continued analyzing 3 demo posts which we prepared in advance for demonstration purpose. Later on we studied mathematical formulas of curation and ran some numbers to fully grasp the idea of award system.
Organizers
@ola-haukland (BitSpace)
@arashrez (Forklog)
Attendees