Past Weekend Wedding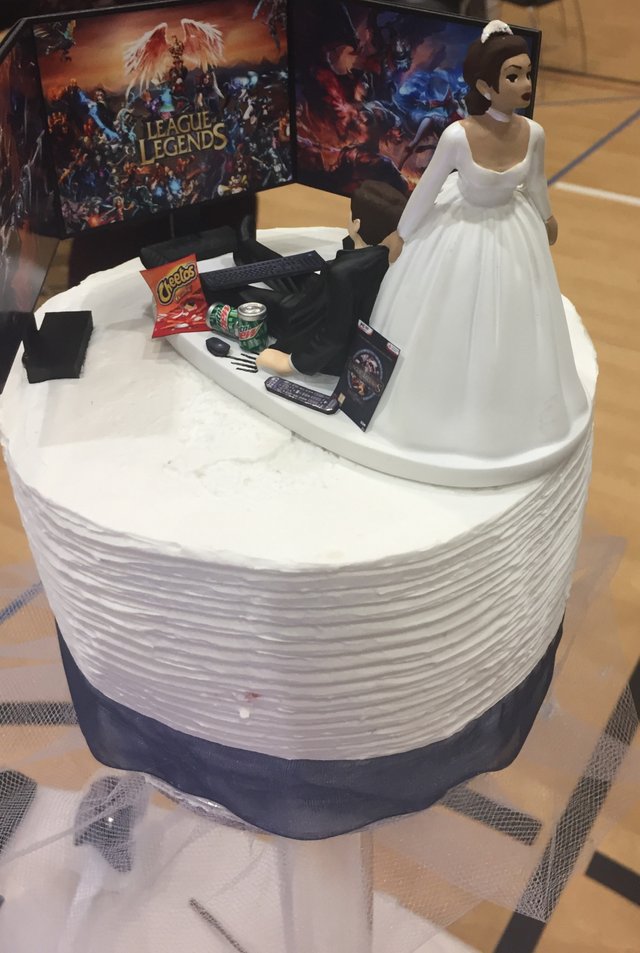 This past weekend one of my friends from work got married. The ceremony was a bit different then I had ever experienced. The reception was also unlike any other wedding I've been to. The cake though was the coolest.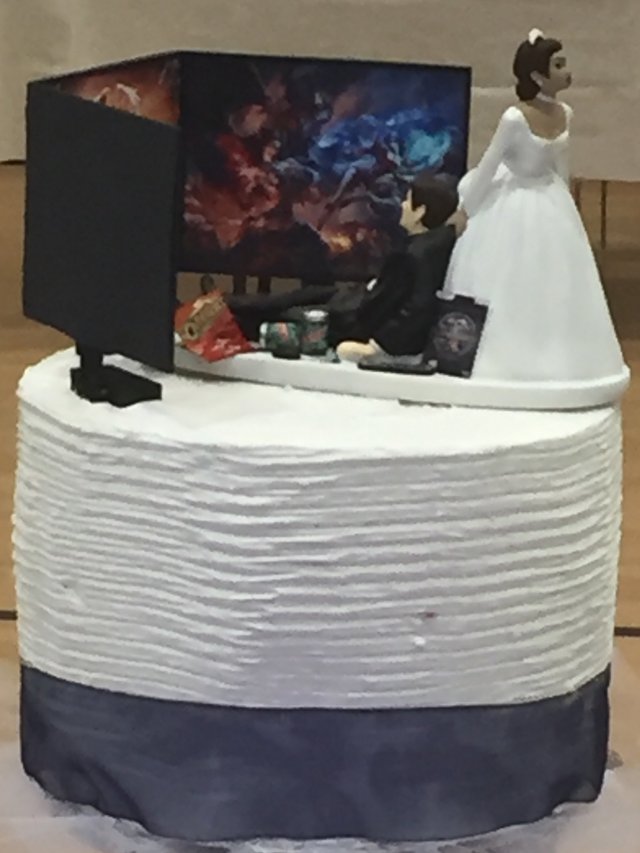 The wedding was bilingual which I had never seen before. It was basically in Spanish then translated into English except for the vows. The vows they only did in English.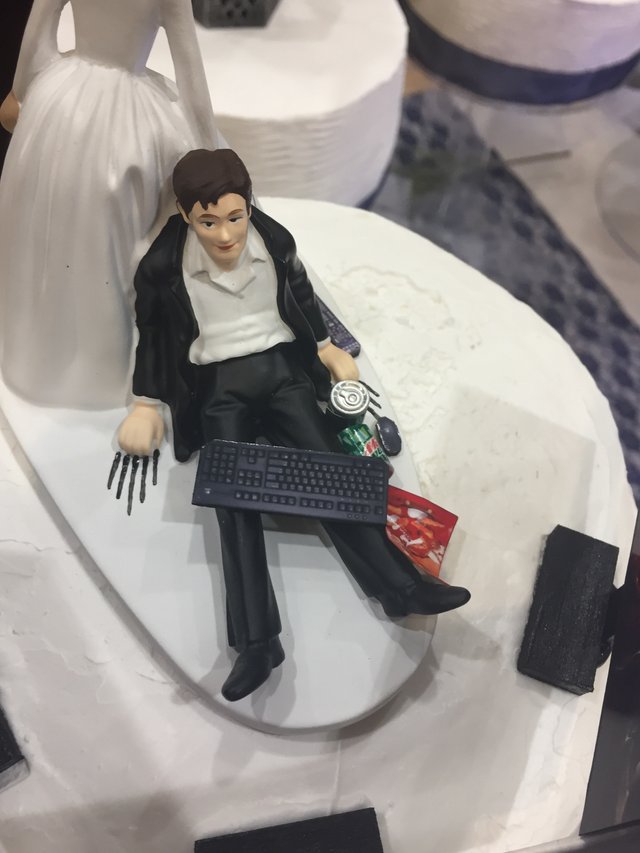 Now the reception was a bit different like I said. There was no dancing or drinking like most weddings I've been too. However like I said the cake was awesome. My buddy at work is a total gamer and I thought it was cool he got gaming on his cake.