Solitaire Addict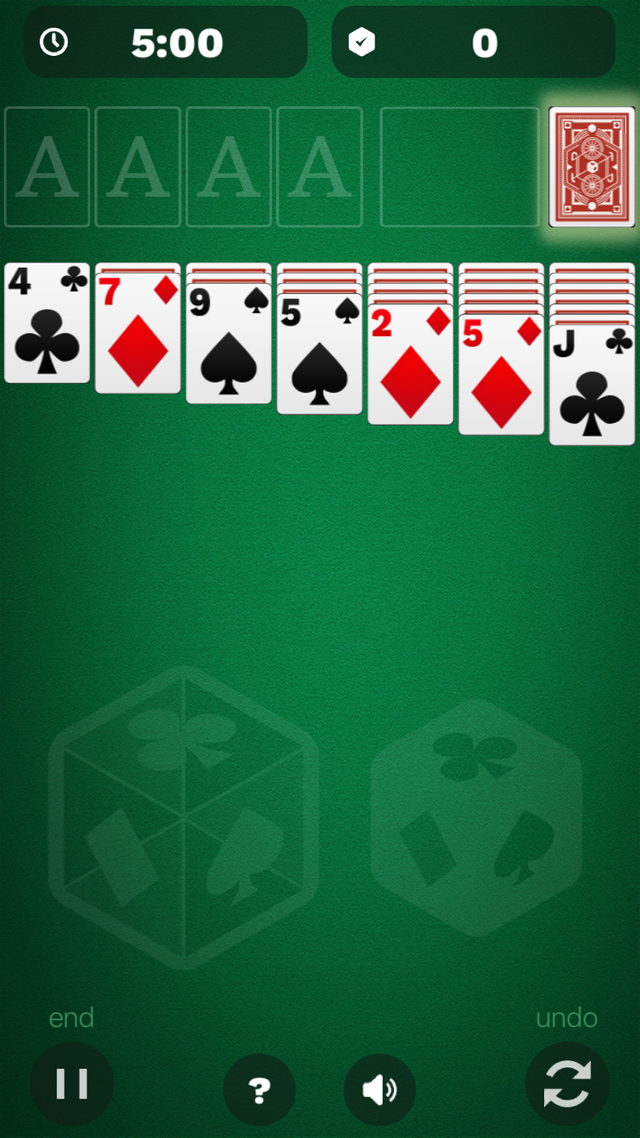 Lately to kill time and relax I have been playing alot of solitaire. I've always enjoyed it. I found this app that let's you play for points so you can earn free stuff. You can also play for cash but I haven't yet.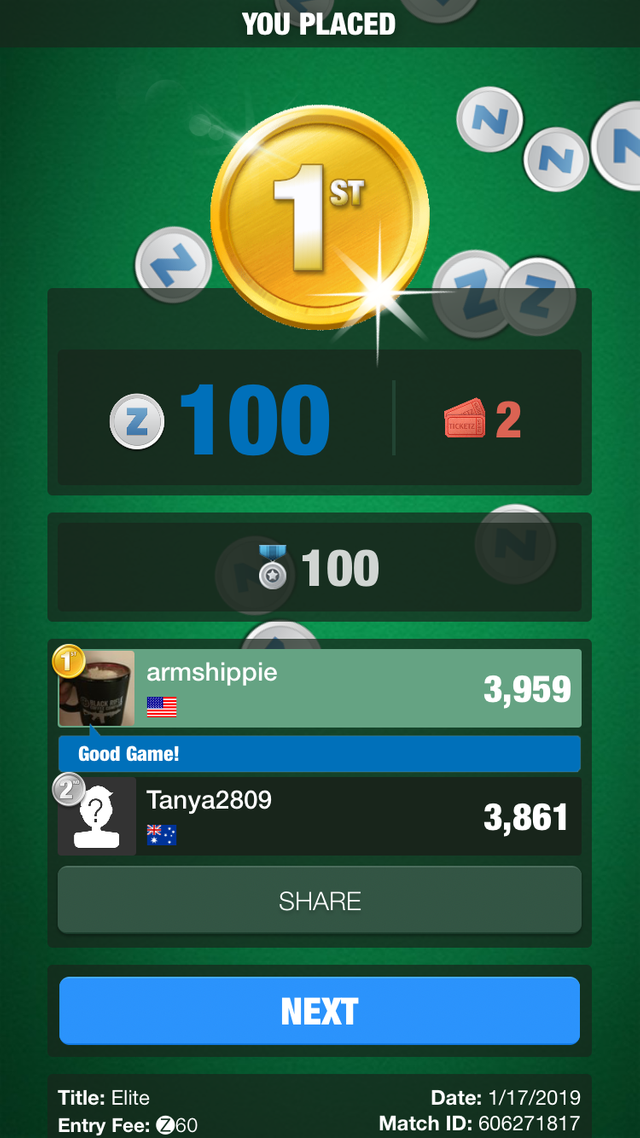 The game is timed so the faster you finish the more points you get. Then whoever has more points win.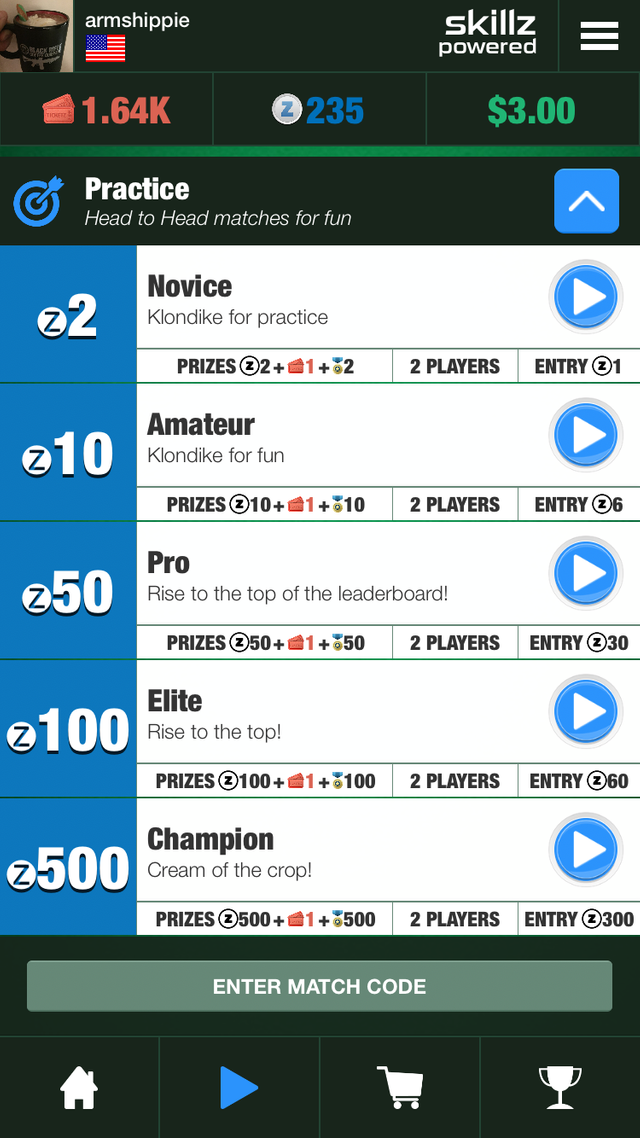 I'm not saying I always play champion but I've won my fair share in each category.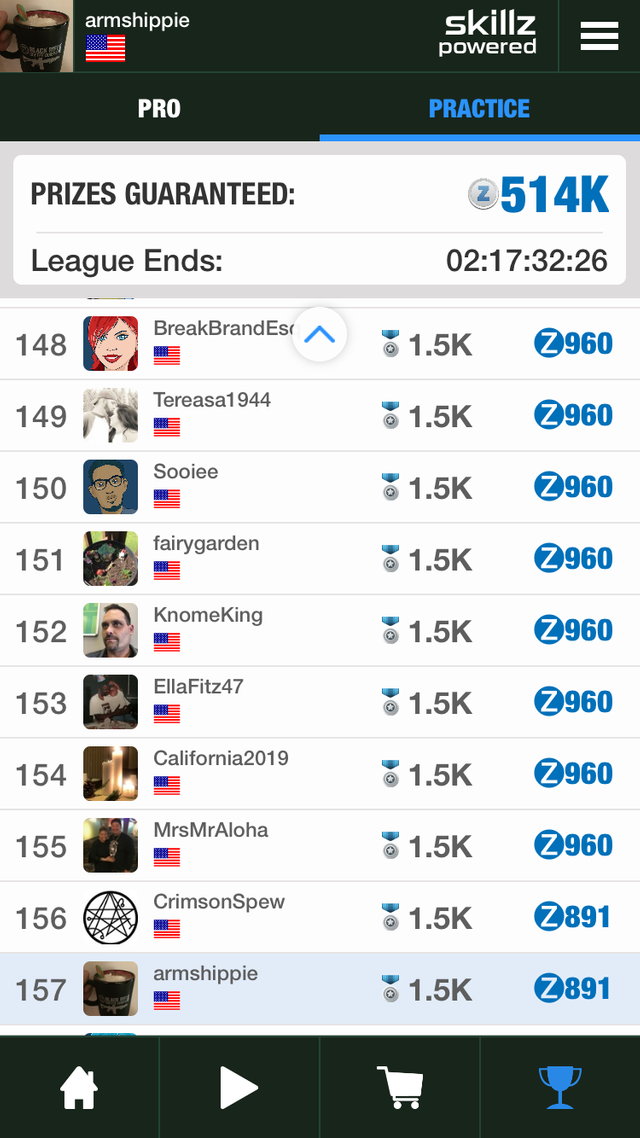 I'm currently ranked 157 out of thousands of active users. However that will surely change by the morning.