Bring Back The FEED!!!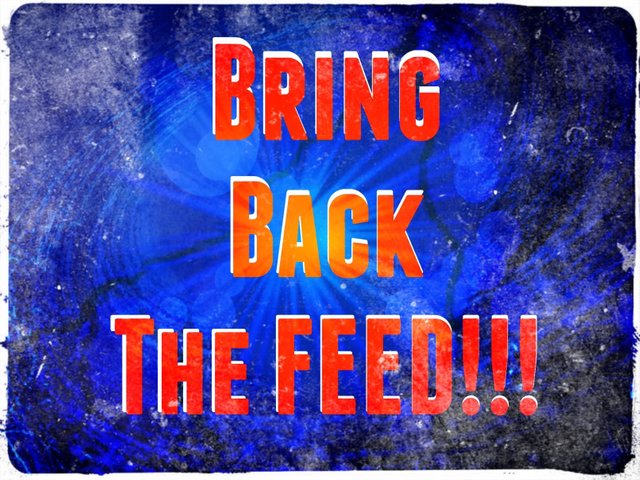 The feed on mobile is missing!?!?
Sorry, I will start again.
Let me begin by saying I am mostly loving the new changes to the UI as part of the Communities roll out.
Yes, I really am.
However, there is one big oversight and one which frankly IMO continually hobbles any attempt at success for the platform.
Mobile devices.
Or rather, the lack of focus on mobile devices.
The relentless focus on desktop is simply not fitting with modern web usage. It is certainly not fitting with 'mass adoption.'
The new changes mean that the feed is missing from the mobile version of the Steemit.Com website.
Come on man. It's the 21st century!?
And no. I don't want to use alternate front ends and no I don't want to code the changes myself so you can beat it with that nonsense.
Sort it out.