@ned - are we on the verge of a Steemtrain wreck? Answer NO - BUT THERE ARE STILL VALID CONCERNS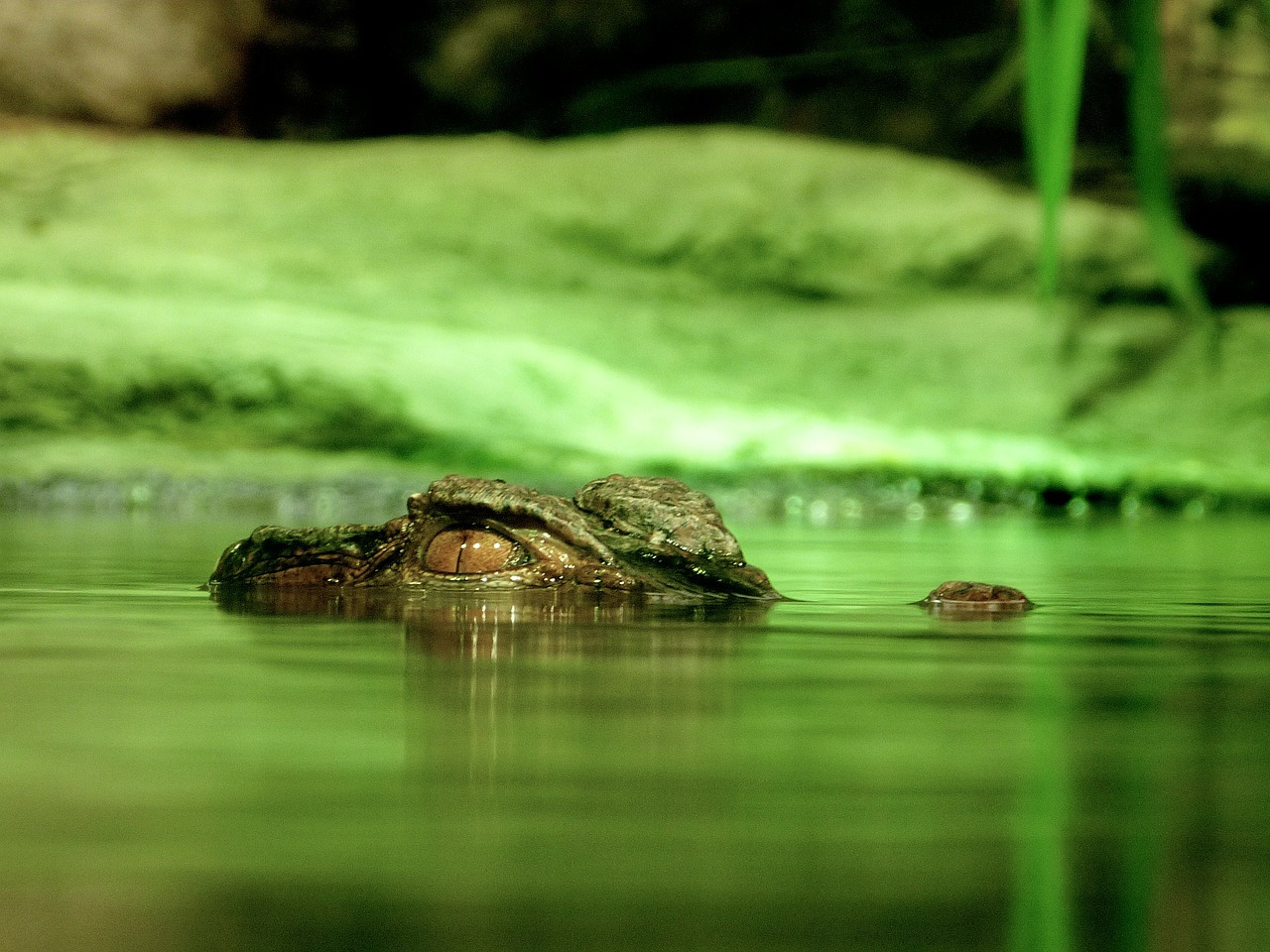 (Picture edited - was a train wreck)
(2nd picture edit - was a couple of fluffy bunnies)
I love Steemit, Steem, the Steemchain and the vast majority of people I've had the good fortune to meet and interact with on this revolutionary, decentralised, blockchain-based, social media platform. I honestly believe in using it, we are changing the world for the better. I've tried to help this fledgling community grow as best I can along with a great many other people.
Recently, I raised some concerns I have regarding EOS and the potential for a competitor to arise and displace Steem, I still have them. Everybody here, everyone contributing value and receiving value in return, the community is what is valuable. I don't care if we are on Steem, an EOS app, Ethereum, Bitcoin....whatever, as long as it works, as long as the system has integrity. What I hope can be avoided is the thousands of people who have given the most to Steem, losing a significant amount of their earned value.
Recently I read a post https://steemit.com/steemit/@joseph/an-open-ended-question-to-ned-and-dan regarding some voting activity from @dan and @ned but that was not what caught my attention the most. What did catch my attention were the comments by @elfspice relating to what sound to me like potentially catastrophic issues with the Steem database architecture......the effects of which are apparently being felt right now. No doubt many of you are already aware that exchanges are having regular and extended maintenance periods concerning Steem. Some I believe have stopped supporting Steem completely.
Other than @elfspice's comments, I was not aware of this issue and have not seen it discussed anywhere else. I've chosen to make this post because I am gravely concerned and would like Steemit.inc to address the issues raised. Here are some of @elfspice's comments;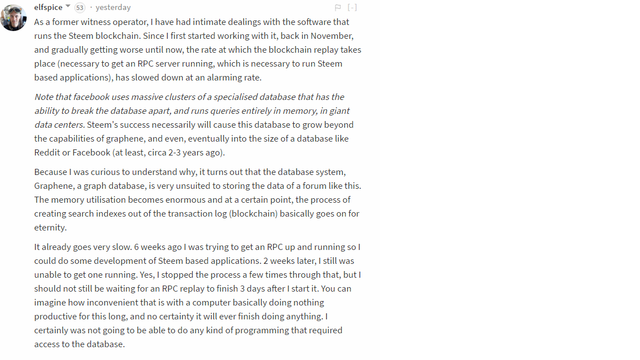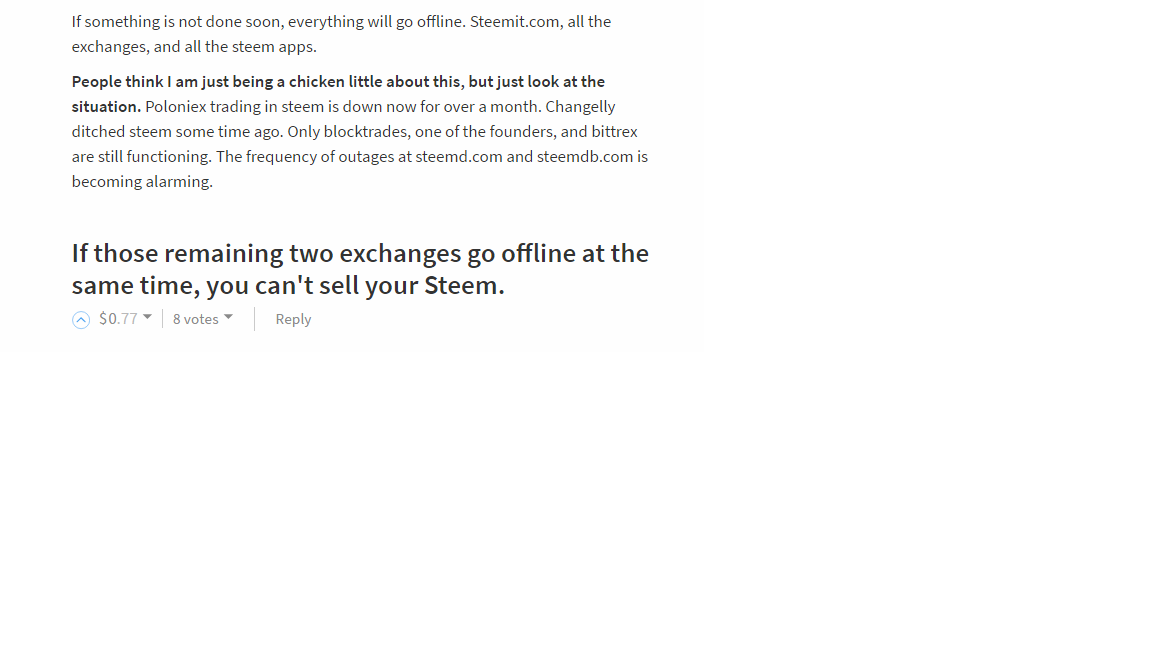 Please take a look at the full discussion and decide for yourself if it sounds like something that should concern you.
I have no idea if @elfspice is correct
...but I would like steemit.inc and/or @ned to address this concern for the community immediately please. I think we all deserve to know;
Is the issue described in @elfspice's comments real?
Is the issue described in @elfspice's comments as serious as they seem to be?
Why has the Steem community not be made aware of this issue before by steemit.inc?
What is the actual state of the situation today?
What is being done to address the issue today?
What are the chances of success?
How long will it be before an attempt to address the issue is made?
Are there any other issues that you are aware of that is not public knowledge?
If this is not an issue, it is important to expose @elfspice as a source of FUD. I do not believe that to be the case right now. I think there is cause for concern.
If there is an issue, I think it is imperative that kind of critical information is disclosed to the steemit community. It may be that arguments of protecting Steemit's fledgling network were used to stifle disclosure and I understand the temptation but that is not acceptable in my opinion. Everyone needs to know what they are dealing with as soon as possible. People need the chance to decide what they want to do about it. If there is a technical solution, it may be that the bonds that have been formed within steem are strong enough to get through even a serious issue, but to be open about it, to deal with it as a community is the ONLY option, whatever may come of it.
I have been supporting the Minnows Support Project with the majority of my SP for a while. I was already reducing it slowly for personal reasons, but if this issue is not addressed, I will have no choice but to reduce my delegation to ZERO so that I can begin powering down.
Steemit.inc, please address this at the earliest possible time. If you are reading this and agree, please resteem and post your own concerns. I have not been overly impressed with steemit.inc's communications of late so applying some pressure seems only fair.
If @elfspice is correct, he will have done a great service to this community. I will send him the SBD from this post.
edit - though I believe him to be well-intentioned, it would seem that @elfspice is wrong in his analysis and concern for the health of steem and steemit. I won't be sending him any SBD. Feel free to flag this post, I feel it's done it's job now
*2nd edit - after reading @furion's post
https://steemit.com/steem/@furion/updates-on-steem-python-steemdata-and-the-node-situation
https://steemit.com/steemit/@elfspice/vindication-so-stinc-who-was-lying-i-am-incompetent-at-systems-administration-am-i
it now seems to me that @elfspice's concerns were absolutely real. This does NOT mean that steem or steemit are fatally flawed, but it does mean that the lack of communication from steemit.inc and the way they have handled this issue are very concerning to me. I have apologised to @elfspice and will be sending him the SBD from this post.*
---
Happy Steeming.....for now
Back to Happy Steeming :)