Don't Get Down Over Quarantines!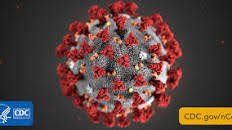 In Light Of Recent Developments
I live in Pittsburgh PA USA, and the unprecedented situation that has been presented to us has caused some serious disruptions to our normal every day lifestyles.
But this isn't necessarily a horrible thing. Yes it is awful that we are dealing with this, it is awful that real people have lost their lives over this, and the economic impacts around the world are yet to be determined.
All of this is temporary though and we as people will overcome this obstacle! Because that is what we do. If you listen to the news its all doom and gloom. But that isn't true either!
In this time we need leaders to come forward! People who can see the bright side! The bright side is we will make due with what we are dealing with!
Take this time to work on personal development. Get back to making connections and building meaningful relationships. Spend more time with your families. The people that we rarely see anymore because we are too busy running to and from.
Start a new workout routine. Start eating better. I have been able to buckle down and get focused on my school work. My children are home from school my work is closed they closed liquor stores, bars, hotels, restaurants are takeout only, so we have found creative things to do. Playing games together, building puzzles, coloring etc.
It takes 30 days to form a habit. If we use this time to get into GOOD habits they will just carry on after this passes and we could come out better people because of it!
Do good deeds for elderly people around you. Doing good things for people make us feel better overall! So even though things look awful this may actually be a good thing!
Let me know your thoughts, how are things unfolding in your area? Looking forward to connecting on a deeper level with all of my online friends and followers over the next several weeks as we get through this together!