👨‍💻 Boring Day - So Here Is What I Am Working On
Really not much going on in crypto land today so far to really report on. In just a few days litepay launches which most likely wont end up shooting the price up until merchants start using it. Besides that we are down across the board on some UK news saying they are going to "investigate" crypto more same old story it seems new government every week kind of annoying.
With that aside though I have focused my efforts on getting more people into steemit and using steem. But not only that training them and teaching them how to best use the site and power up their own accounts. If people just come in here posting and get free money well there really is not much else to have them drive their community here nor really upvote anyone else which seems to be a trend I am seeing with some of these so called "big youtube names"
My project is to build a funnel in which will walk brand new cold traffic from all over into a system that will teach them what steemit is, the potential and how it can help their business grow (I will be hitting entrepreneurs first), more importantly how to buy steem to power up their accounts and then proper etiquette such as voting up valuable comments on their new posts and upvoting others posts as well.
Page 1 - Introduction and to get basic information from them so I can follow up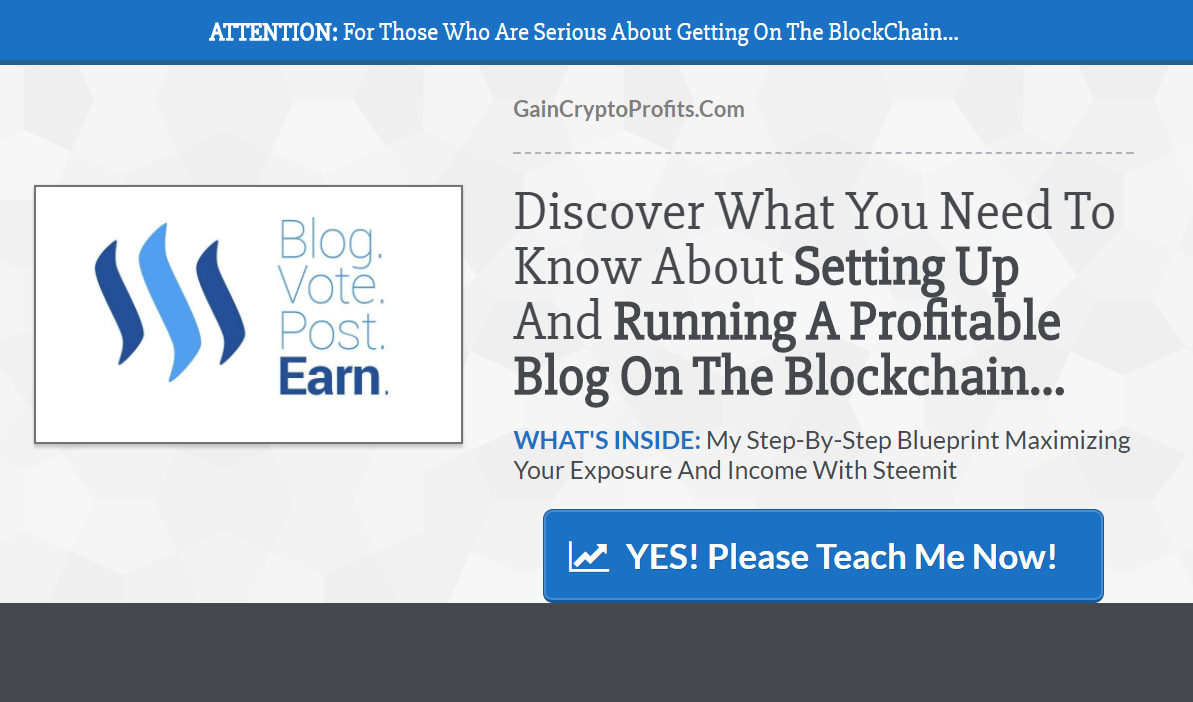 (P.S I think I picked up a half decent domain name GainCryptoProfits.com its hard to come by some crypto domains now)
Page 2 - Basic Thank you page telling them the next steps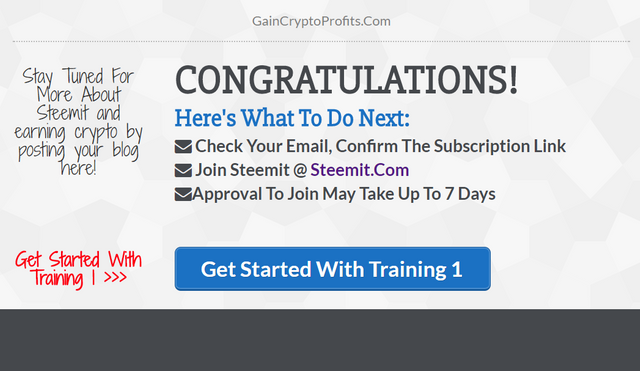 Page 3 - Introduction to Steemit and Steem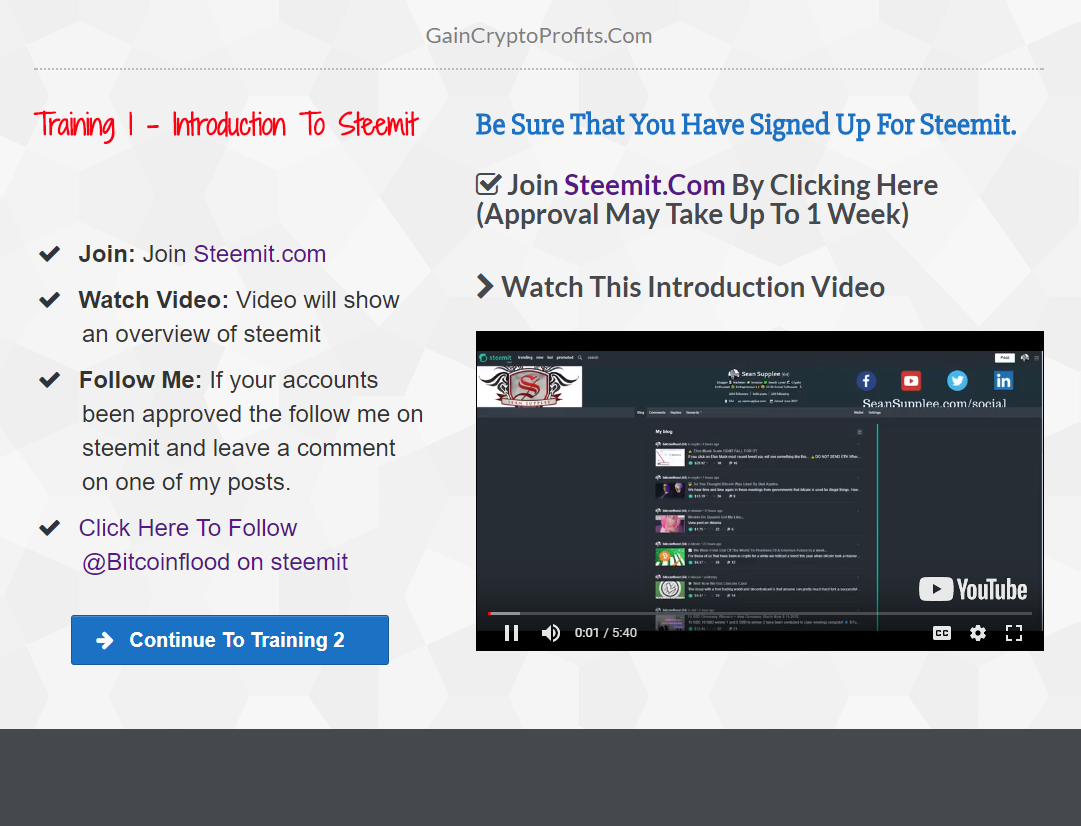 (created a video and put it on dtube here -
)
Page 4 - Further introduction to steem and how to earn/buy more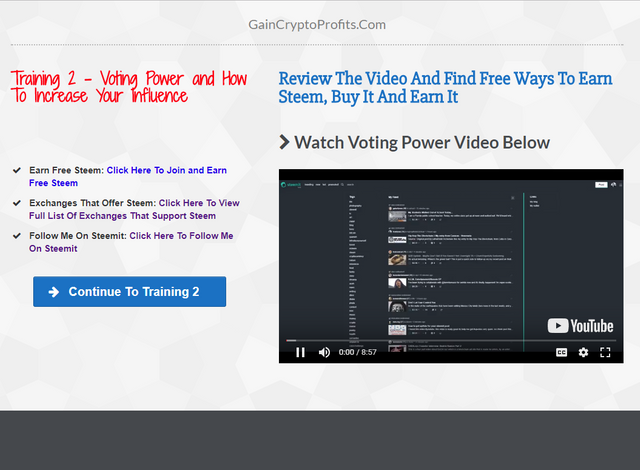 (created a video for this page on dtube as well -
)
That's what I have so far I hope to wrap most of it up today and get it launched to not only my list but targeting other (paid social networks)
---