Is Steemit Dying?
"is it dead?"
In the crypto space, there are few questions more perplexing to me than this one. This is one of the most common, and naturally, the trollboxes have been asking if Steem is dead since its continued to play more chutes and not much ladders lately.
I've yet to understand what it means for a coin to 'die' beyond volume of trade disappearing.
Anyway...
If you can't look at these screencaps of Alexa metrics for steemit.com and see opportunity and potential, you probably shouldn't be making many business decisions and/or your ability to objectively consider incoming data is skewed by emotion.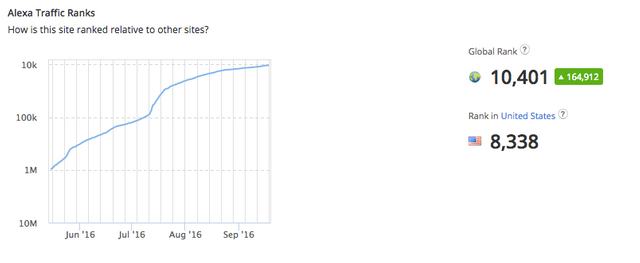 Yes, that number is +164k... meaning the site popularity has surpassed 164k other websites in the past three months.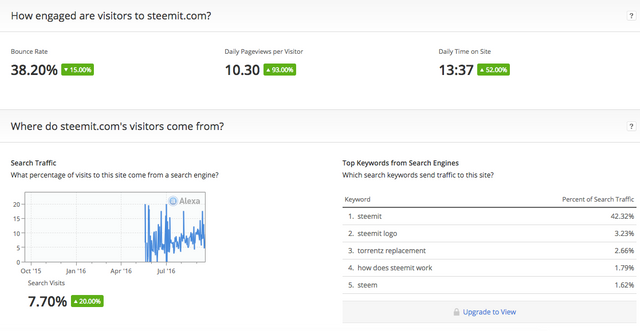 A little over 10 page views per user? with a 93% increase of daily page views per user? That's certainly not 'dead'. Over 13 minutes per user daily time on site? Good amount of attention coming in... and thats been a 52% increase.
As I said, I think any reports of a Steemit 'death' as of now is objectively false. For those who confuse price with success on a 6 month timeline: nothing I say will change that mentality. Very optimistic outlook from me, long term.