GETTING STARTED ON STEEMIT- Ten tips for newbies!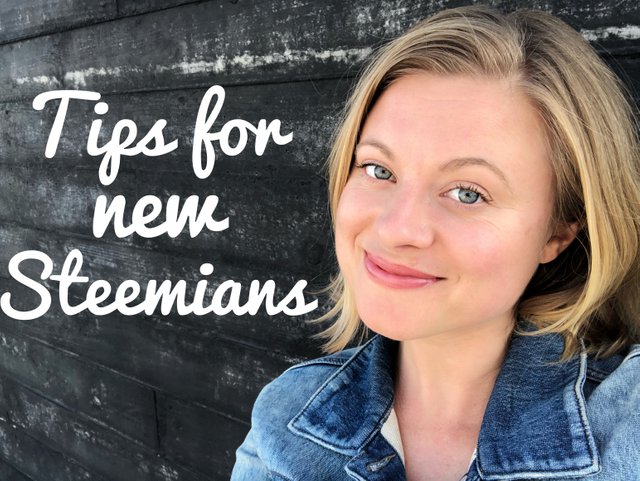 Hi Everyone!
I've been onboarding a few people to Steemit and they're having the same questions I had a couple of months ago when I started! I was fortunate enough to have @benleemusic willing to answer some questions, so I thought I'd pay it forward and offer some tips I learned from him and discovered as I was figuring it all out!
1. Signing up
Once you've requested to sign up, you'll need to wait a little while before you're approved!! Don't panic! It could take a day… or a few weeks! (Depending on how many people are trying to sign up too). Once you've been approved, don't wait too long before you actually start your account.
My mother-in-law @julianavicente got approved a while ago, but we let it lag and then by the time we got around to getting her started, she'd lost the opportunity and needed to request approval again! By then she was soooooo excited to start Steeming that she was checking her email all the time and was worried something had gone wrong and she wouldn't be approved! It all worked out ok in the end (she's been posting up a storm), but the moral of that story is--once you're approved, get started!!
2. Don't Forget Your Password
This is super super important. Keep it safely and securely stored in a number of locations!! If you lose it, you can't ever recover it!! (now that would really be sad!)
3. Uploading a profile and cover image
Once you've activated your account, you can upload a profile picture and cover image. You'll need to store the image on a site. Here are a couple of options
https://postimages.org
https://imgsafe.org
These sites will give you a direct link of your picture which you can then paste in the appropriate sections for profile and cover images (located in settings). This can take a couple of tries. For me some of the websites weren't working, so I tried a couple and finally got it sorted after a few tries!
4. Research the popular posts with the introduceyourself tag
Look at which Introduction posts are getting a lot of engagement and notice what they're doing. Some important things are great photos, really sharing with people who you are, what you've done in life, what your interests are and what they can expect to see on your channel. Ie are you going to post recipes, music, photography, astronomy, arts and crafts etc?
5. Make a really great introduceyourself post!!
@benleemusic was so helpful in telling me that if I did a great introduction post it can be a really good launch! And he was so right. It's a way to get off to a great start and connect with some like-minded people early on.
6. Tagging
One question I had (and I'm noticing others have) is when you're putting your tags in the tag section, do you need to do a comma between each or put in a # symbol? The answer is, no. Just write the word you want as a tag then a space in between each. You can put in 5. I also recommend looking at the tag section to see which tags are the most popular. If you use popular tags you may reach more people.
7. Do you need to use HTML?
I'm not that great at HTML but I do a little here and there… like if I want to put in a heading, a word in bold etc. Some people are much more skilled at this, but for basic HTML, you can just google "how to write in bold steemit" or "how to make a heading steemit" etc and you'll find lots of resources.
8. Follow other people!
Spend some time looking at other people's posts and start to find people who's content you like. Follow them and engage on their posts. It's a great way to support the people who are leading the way, and you might be surprised what great connections you can find on here! This will gain you followers, but more importantly, you'll find your own Steemit community.
9. Google is your friend
It is quite a steep learning curve getting started here on steemit (especially if you're not very tech savvy like me), so google is your friend!! Whatever questions you have, most likely a number of people have done posts about it, so you can learn from them!
10. Don't get discouraged
It takes time and consistency to find your audience. I posted a couple of things early on which I was super proud of, and I earned very very little. Don't get me wrong, I was excited about every single cent… but given what I put into the posts I'd hoped for more engagement! Don't be discouraged by this, just keep putting up great content and be patient! If you're doing good stuff, people will start to notice and you'll find your people!
I hope this is helpful! Excited to see more and more newbies on here!
xo Bonnie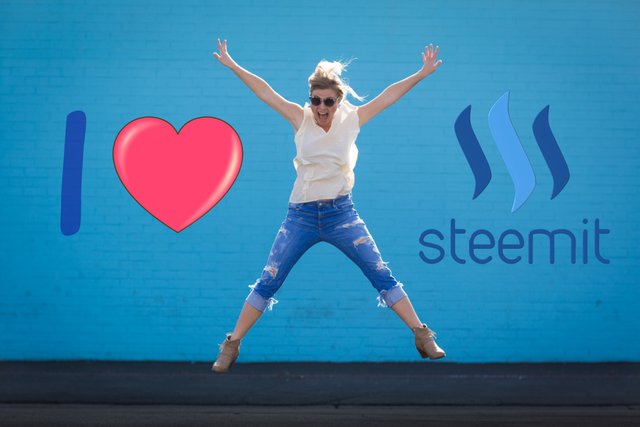 Come follow me!