BrUpVoter NEWS: Bot Votting Max Bid Value rised to 4.0 SBD/STEEM
Hi BrUpVoter followers, bidders and sponsors.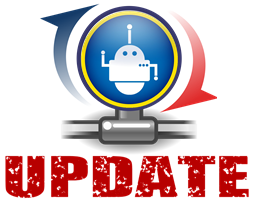 Due to the latest SP delegations received, @BrUpVoter bot has reached almost 60k SP! We are very thankfull to all our sponsors!
So, meeting the requests of some of our bidders, we have decided to rise the maximum bid value from 3.0 to 4.0 STEEM/SBD.
For now, we have also decided to mantain the minimum bid value fixed at 0.1 SBD/STEEM, so the new steemians that have a short amount of STEEM/SBD can continue using our bot to grow in the steemit community.
So, if you are one of our bidders you can now send your bid to us from 0.1 up to 4.0 SBD/STEEM .
You can send your bid via our webpage developed to you, clicking in the following link https://www.brupvoter.com .
Also remember that our "Negative ROI Free" Policy is one of our principles !!!
If, occasionally, you face any problem related to our bot, please send a message to us via our website form or at our discordapp channel: https://discord.gg/8zHS65C .
Best Regards,
BR-UpVoter TEAM, May 11th, 2018 at steemit.com/@brupvoter.