BrUpVoter NEWS: FIRST "POSITIVE ROI ONLY" Voting bot now offers up to +20% of return to our voting buyers
Hi you, 👉 BrUpVoter followers, bidders and sponsors.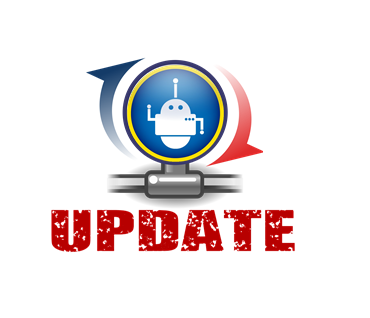 We are pleased to introduce to our community our new settings.
First of all, we have increased the maximum return (ROI) to our bidders from 10% to
20%
.
The second change is that we have increased the minimum bid from 0.1 to 0.25 STEEM/SBD. So, to ask for a vote one needs to send a minimum of 0.25 STEEM or SBD to
@brupvoter
account and insert in the memo field the URL of the post to be voted.
You can send your bid via our webpage developed to you, clicking in the following link
https://www.brupvoter.com
.
Also remember that our "Negative ROI Free" policy is one of our principles !!!
With those changes we aim to be more competitive and offer a better service to our community.
To delegators/sponsors/SP Holders
We offer some of the highest rates in the market. If you delegate with us, we pay out 100% of the STEEM and STEEM Dollars received daily from vote buyers.
If you appreciate the @brupvoter team work as a fair vote promoting service, please resteem this post and help us to grow our community.
Best Regards,
BR-UpVoter TEAM, Jun 25th, 2018 at steemit.com/@brupvoter.
---
Tradução para a comunidade Brazuca e idioma PT em geral
Temos o prazer de apresentar à nossa comunidade nossas novas configurações.
Primeiramente, nós aumentamos o máximo retorno (ROI) para nossos usuários de 10% para 20%.
A segunda mudança é que aumentamos o lance mínimo de 0,1 para 0,25 STEEM / SBD. Então, para solicitar um upvote, é necessário enviar no mínimo 0,25 STEEM ou SBD para a conta @brupvoter e inserir no campo "memo" a URL dor artigo a ser votado.
Você pode enviar o seu lance através da nossa página web desenvolvida para você, clicando no seguinte link https://www.brupvoter.com .
Lembre-se que a nossa política de não permitir retorno negativo é um dos nossos princípios !!!
Com essas mudanças, esperamos ser mais competitivos e ao mesmo tempo oferecer melhores serviços à nossa comunidade.
Aos delegadores / patrocinadores / detentores de SP
Oferecemos uma das taxas mais atrativas do mercado. Se você delegar SP conosco, nós pagamos 100% dos STEEM Dollars e STEEM recebidos diariamente dos nossos usuários.
Se você aprecia o trabalho da equipe @brupvoter, por favor, encaminhe este post e nos ajude a crescer nossa comunidade.
Saudações,
Equipe do BrUpVoter.