How Steemit can be the next Facebook ($500 Billion USD Marketcap)... by @brupvoter bidbot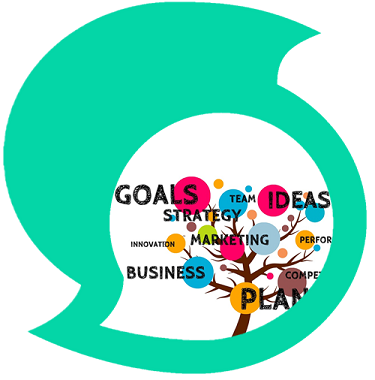 Steemit is either going to be a Reddit copy or something multi-facted like Facebook
-- Remember that Facebook is worth at least 50x Reddit or 25x Twitter. (It is true Facebook owns WhatsApp and Instagram but Facebook.com must be worth at least $200 billion USD) Steemit has Zappl.com a Twitterlike service.
As you may know features are a lot and the ones Steemit have differentiate them from successful earlier social media platforms such as Facebook, Reddit and Twitter. The main feature Steemit has is that we can make real life money in the form of cryptocurrency for doing things on the platform. This is obviously the next generation of social media websites and we will see if Facebook/Reddit/Twitter will cannobolize their profits in return for keeping their user base, ie paying their user base money.
What am I trying to get at?
Features are very important but layout is a lot as well. Right now Steemit looks like a very early version of a Internet website. It lacks a comprehensive layout like Facebook and may only ever achieve a market value of $10 billion USD to $20 billion USD (this is great nonetheless). However, does Steemit really want to play second fiddle to what may be the next power house cryptocurrency social media platform that mimics Facebook, Twitter or Reddit, or does it want to be all those combined.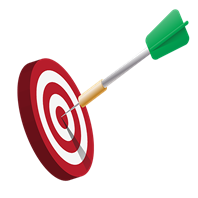 How do we get to being the next defacto social media hub?
We need pages and groups with the right layout. We need to be able to set up groups/pages people can join that have like minded interests. Tags dont go far enough and just mimic Twitter or Reddit. We want to mimic Facebook as Facebook is worth $500 billion USD and Twitter is worth about $20 billion USD.
Also if Steemit wants to get away from being a cryptocurrency ponzi like economy we need advertising on the platform in the form of 1 or 2 banners on the page that advertisers buy that allows a bid/buy to the Steem currency. This would seal the loop of Steemits economy. Travel, cryptocurrency, finance, cooking are all generally high value terms that could bring in tens or hundreds of millions a year in advertising revenue. This would put a bid in the price of Steem essentially increasing demand for the steem currency.
Something from the early Internet that Facebook, Twitter and Reddit lack…..a directory.

A directory can be a very powerful tool. Yahoo Directory use to be the goto place to find websites. If we can add another layer of tagging or add the right layout (ie copying Yahoo Directory) we could have another way of searching out our most favorite content. Even Youtube doesn't have a directory which if dTube made would really enrich the Steemit experience. We are not exactly sure how to implement this...maybe a 2nd layer of tagging or maybe a compartmentalization feature which puts it into a category not just a tag or tags.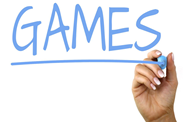 A big feature Facebook used to get popular was games. Why cant we have games where you made money by playing?
If we made games in flash or java and had a money aspect to it, this would rock. Steem has zero transaction fees which is super awesome. Steemit would need a directory or categorization system and if money could be made, Steemit would jump very high towards mass market adoption. Making games is not that difficult and only requires 1 to 2 pretty good flash developers from a 2nd/3rd world country and 1 to 3 designers. A game can be made for about $2000 USD and if we introduced the Steem currency we would have a great new dynamic to the ecosystem. $2000 USD is for a flash game not one that have Steem implemented inside it. BrUpVoter may even look at this further and fund a game to help adoption of the platform, but it would need to be seen if the Steemit code could even work this way.
A moveable layout...
Imagine if in Steemit you could make shortcuts or move around the page. Google use to have iGoogle and they had about 1 million or 100,000 layouts people made. But for some stupid reason because it didn't have 1 billion users, Google discontinued the feature. (They have brought it back but it only has 7.1 million users as of right now https://en.wikipedia.org/wiki/IGoogle )
There are so many things Steemit could do to become the biggest defacto social media website in the world. It just requires manpower and strong management.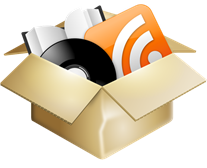 What set apart Facebook from earlier social media websites like Friendster, Nexopia and Hi5. Ie...the news feed.
If Steemit developed a news feed which was tailor made, that would catapult it into the top 5 or top 10 cryptocurrencies. You could just have an algorithm that allowed for analyzing keywords/tags and grouping them above or below posts that were related to what some of your followers were saying. Or if a follower posted some travel pics or travel notes you could have an advertisement or related travel post above or below it. As Facebook lightened up on news in the news feed recently you could have Steemit get some market share.
It is true that all these features require a huge team but to be frank Steemit is a unicorn ($1 billion USD startup...if thats how we want to call it..ie startup) they could easily higher 30 or 40 developers to develop features.
We are writing this post to welcome discussion and opinions of what has transpired in this post. All opinions positive or negative are welcome.

You may not know but the @brupvoter TEAM the bidbased bot, that gives out 100% of the SP and SBD reward to delegators - to delegate to @brupvoter go here https://www.brupvoter.com/en/delegation.html - had this post developed and will be developing more posts, features and ideas for the Steemit and cryptocurrency ecosystem.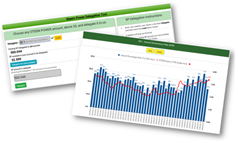 Check out some of the graphs @brupvoter had developed by going over to www.brupvoter.com We have given out a 32% return since inception of the bot. Furthermore for vote buyers we always give positive ROI on an upvote.
Best Regards,
BR-UpVoter TEAM, May 3rd, 2018 at steemit.com/@brupvoter