Sustainable Bot! Over 30% Yearly ROI When Delegating To Us! Updated Website, including New ROI Graphs!
Ola from Brazil,
We have introduced some new features on our website http://www.brupvoter.com.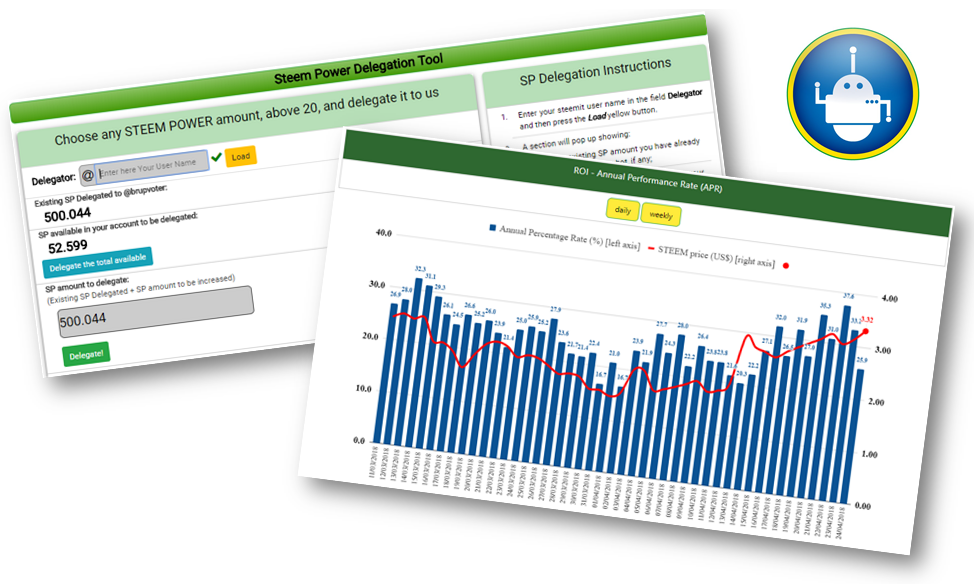 New Simple Delegation Tool
The first feature is a new Delegate tool making it a lot easier for you, beloved Steemit users, to delegate steem power/vote power to us in exchange for a daily payout. Remember
we give out a 100% daily payout
, we just take the curation reward.
New ROI Graphs to help our sponsors tracking the return of the bot
To figure out how much money you will get each day by delegating Steem Power to us we have developed a few graphs. The first graph shows ROI (Return on Investment) regarding STEEM Per 1k Delegated to us. The second graph shows Annual Performance Rate (APR) that you would get if you made an investment with us. You can see these graphs here
https://www.brupvoter.com/en/graphs_roi_sponsors.html
. Also, in the main webpage
https://www.brupvoter.com
we have added a bar graph showing the average APR from Feb 9th, 2018 so far. At the time of this post, you can get a 32%+ yearly return delegating to us.

Vote Buyers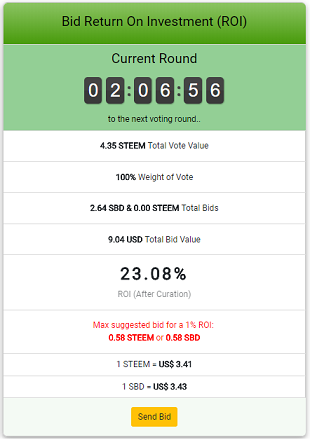 If you are a vote buyer you will get an at least 1% return per vote bought from us. This return is at the time of voting. You can get up to 10% return which annualizes very highly. You can use our voting tool at our website main page
https://www.brupvoter.com
.
We are a sustainable bot that only uses best in class practices to fight spammers and voting misbehavior.
Thank you for reading this post,
BR-UpVoter, April 24th, 2018 at steemit.com/@brupvoter