@Chefbogdanov's profile
Hello Newbie!
Please introduce yourself, name is optional, but nickname is required /
Greetings! I am @chefbogdanovsb, Sergey Bogdanov. Let's get to know each other!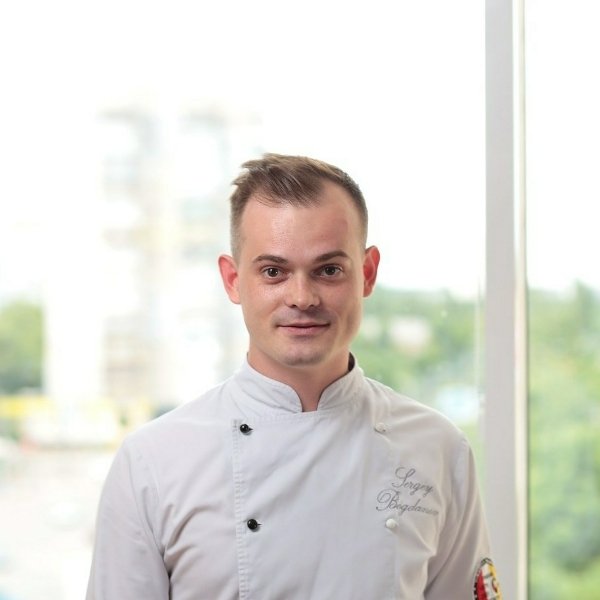 Tell about yourself (what you think is necessary): what do you love in life and what not, what do you do and what you want to do. We are interested to know about your beliefs, knowledge and skills!
Probably, I cannot be called a real newbie - I published on another platform three years ago. But, to my great regret, I lost access to it. And now I decided to go again, especially since I had a lot of ideas on how to develop my blog and make it interesting for many people, not only for those who love to cook)
In my blog I will talk about the backstage of the restaurant - I think this topic will be interesting to many. I will continue to share delicious recipes and "delicious" photos.
Offline I am promoting local cuisine, in the future I plan to develop my own restaurant.
I am a member of the Association of Chefs of the South of Ukraine, a candidate for the top 100 Ukrainian chefs.
I have been preparing for the development of a restaurant chain for a long time. I have an idea - to give visitors the opportunity to pay with crypto, and for this it is necessary to "tie" a blockchain or a cryptocurrency exchanger to the activities of restaurants. Now at the moment I am working on this question - how to implement this idea in life. If you have any suggestions or you are an expert in the matter there, I am ready to cooperate.
Tell us what your blog will be about, what topic did you choose central (or several), if you have not yet chosen, why?
My blog will be mainly culinary, with a central theme - Cooking. Additionally, I want to write about hobbies, travel, interesting facts that I discover every day. I think such topics will attract those readers who are not very interested in cooking itself.
Do you have other blogs / sites and why did you come to the site?
I said above - I registered on another site 3 years ago. Blogged, got to reputation 62. But it so happened that at this time in my life there were some difficulties, and over time I lost my access to my account on the blockchain. Now I have free time, and I decided to do a tight blog again.
I run an Instagram blog - welcome and subscribe - @sergey_bogdanov_chef.
How often do you plan to be online, what kind of communications are you interested in - are you only on topics set by your posts (in the comments) or more free communication in Telegram chats by interests?
I plan to be online every day, communication in TG chats is also of interest to me. I am interested in topics not only culinary, but also more technological, for example, about blockchain, cryptocurrencies. I would love to read about travel. By the way, tell me what blogs and travel tags there are.
What do you think the playground can teach you?
Can teach - keep high-quality blogs, get to know chefs and learn something new.
The most important question is: what is your main motivation for working on the site? In what proportion are the interests of self-realization, the acquisition of knowledge and experience, communication, and the material component combined?
At the moment, 60 percent is self-realization, 20 percent is gaining knowledge and experience, communication, 20 percent is a material component.
Do you want and will you help the site develop? How do you plan to do this?
Probably, I can help in the development of the site in the future - I will do all kinds of advertising in other social networks, and in my videos)
Your wish to other newcomers of the site.
For beginners, I wish more self-realization, be interesting and always develop. And listen to the experienced platform members.
Regards, @chefbogdanovsb