Back From the Dead!!!!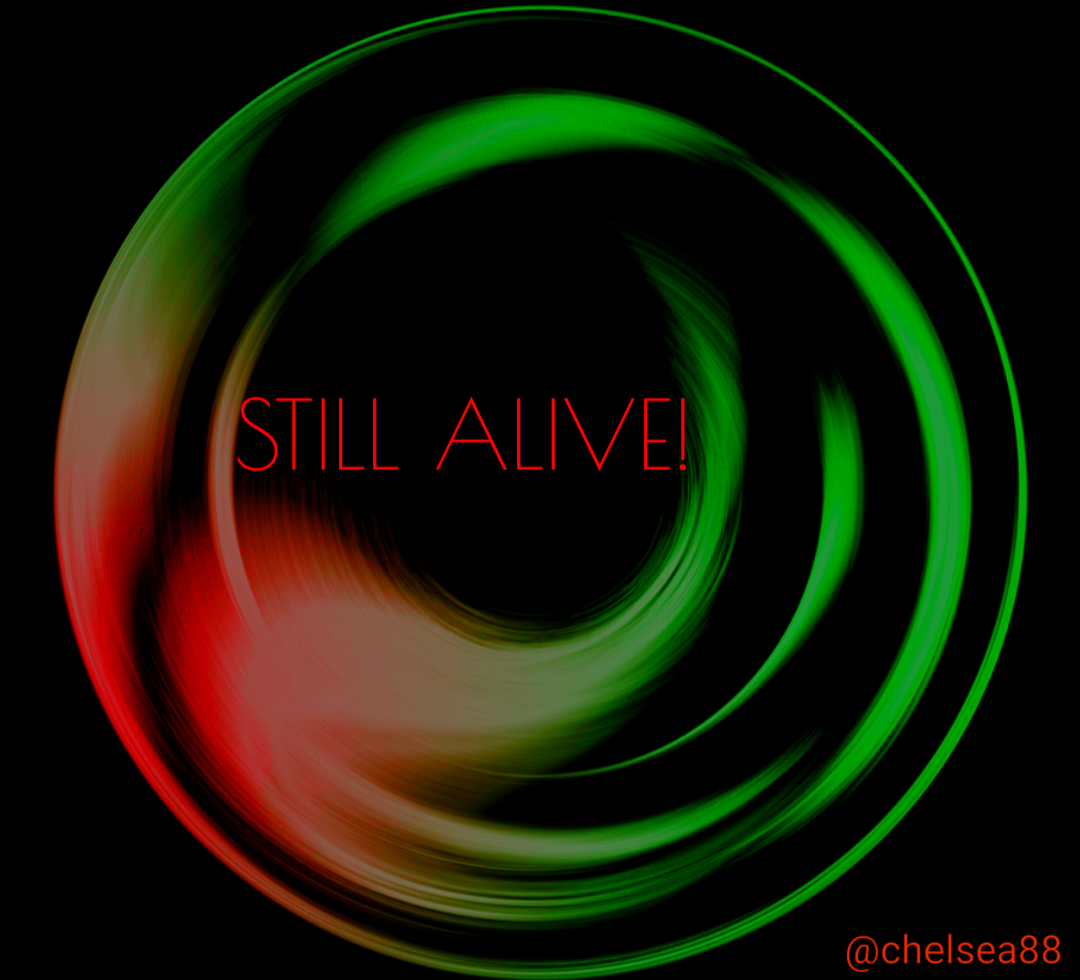 Hello Everyone!!!
As many of my followers may be aware, I as a regular steemit user, dropped off the radar for close to 3 weeks now. Why??
Was I just sick of Steemit? Nope!!
I WAS HACKED!!
It is the thing I never thought would happen to me. As a somewhat tech savvy person, and generally intelligent human being, I have been "online" for quite a few years now.
Well, more than a few. Most of my 30 years of life in fact.
And in all of that time never hacked!
Leading up to the hack, I had a couple folks seemingly become increasingly interested in chatting me up via Facebook in private message and video chat.
Well more like one person.
I won't get into pointing fingers.
You know who you are.
Just beware of steemians on here whose interests seem to fluctuate because they aren't GENUINE.....
Interesting that this happened not too long after my "share the wealth" and lets shape up steemit posting that you can see here:
https://steemit.com/steemit/@chelsea88/why-it-is-a-good-idea-to-reinvent-the-wheel-sometimes-warning-major-rant-calling-for-a-whale-wake-up
I'm somewhat of a rogue on steemit. I'm not really a part of any of the major groups like the alliance or what have you. Not that I have an issue with such groups. ❤ I'm a proud member of #steemusa though. :)
I'm the founder of @eastcoaststeem that I lost access to as well and not sure how to proceed with recovering it but it's the least of my concerns currently...
I've literally spent well over 9 months on here with postings of ONLY #originalcontent. I've spent massive amounts of time manually curating on both my personal account and over @eastcoaststeem.
The night of March 1, I left an unsecured video chat with a steemit "colleague" open for too long. March 1st was my birthday too. Guess I shouldn't have had those 3 margheritas. (Detect: dry humor)
Asides from my personal account and @eastcoaststeem I was also busy with the Facebook group I had started last summer called steemit dreamit, which I have now archived.
This "colleague" was loosely associated with my Facebook persona and steemit friends from fb.
Again I'm not gonna point fingers or say a name but cyber bullying comes at a high price for me.
After all, I lost a dear friend in part to repercussions of cyber bullying and steemit lost a bright mind @lauralemons. RIP.
I keep much of my super personal life personal at it should be. But I do have friends and associates within the legal system and the IT world outside of steemit.
This low life that hacked me had my personal email account BLACKLISTED. that's why i couldn't access steemit.
Because, despite having all my keys like a good little steemit girl, we all know you gotta have access to the backup email recovery option.
It frustrated me to no end as some of you well know that there wasn't another recovery option. But hindsight being 20/20, I am glad there wasn't and I am sure the dev's and steemit support was pretty sick of hearing from me.
To complicate matters further, my entire wifi was hacked, of Nigerian origin. That cost me $444 USD to fix.
I was in contact with the authorities to include my other afore mentioned associates. At times I felt I was completely losing it.
This hack came at a very high personal price. I spent a day in the local "crisis center"
suffering from horrid panic attacks.
I spent nearly a week without much sleep and started having delusions and visual/auditory hallucinations.
I have PTSD and started thinking, nay, over thinking - that maybe someone from my past did this to me.
Although it was pretty clear all along that was not the actual case....
It was not a pretty time and the aftermath of all this has left quite a bit of damage.
I lost my job too due to "absences" that even though I was medically and otherwise covered, I was in my first 90 days in an "at will" place of employment.
Luckily, I do have some wonderful things lining up for me in that regard. I work as a physical therapist assistant and there is a lot of growth in the field currently.
Repercussions associated with this hack have cost me nearly 1000 dollars. My Facebook was also hacked and replaced with a lude photo.
Luckily for me I did react to all of this VERY quickly. And I do keep my keys offline in an obscure location.
But I cannot emphasize enough MAKE sure you have a 100% full proof way to access your gmail or you're f*cked if you get hacked as you only have 30 days to secure a hacked or stolen steemit account.
All this being said, I am happy to be back and I greatly missed all my steemit friends. Big thanks to many of you who tried to help.....I reached out to several of you and I received support in various fashions and I DO appreciate it!!
I will be doing some follow up posts on general internet security that has to do with fb & gmail & a few other things later.
Thanks for reading and be safe on the interwebz. 😎