Steemit advice - Steemit is not about money, don't care about money and you will earn a lot of money
Maybe my title is contradicting, but it's right ! The more you think about money, the less you will earn it on steemit !
If you really want to earn good money on steemit, the only thing that you have to do is to build your steemit network. Write good posts, comment and answer to the comments and the most important also is to read other people's posts. The more you read, the more you understand people: what they like, what they want to read about. You have to build a kind of relation with steemit users, in which a lot of people will think about you. Touch the hearts, be special, be original !

When you have a big network you will not care about money because you will have enough to live and all you'll care about is improving: improving yourself and the relation with others. Maybe sometimes it's hard to understand people and give them what they want, but you have to always try even if you earn just cents.

The good earnings of others have to motivate you to be more like them. You have to look at the history of posting of the person, and if you put some efforts you can understand what makes the person grow. Look at the way of posting, look how he comments other posts, look even at what he upvotes or anything he does on steemit. Steemit is transparent - you can find all the activity of any user here : www.steemd.com
You have to think that you are not earning money to spend, but to invest. Every cent you earn, every dollar can turn into good money because you are in fact not earning in dollars that will cost the same, but you are earning in a cryptocurrency that is growing everyday. It's good I think to convert your steem dollars into bitcoin because it's the best crypto for real investors.

After all, steemit is a social network, you have to be much more social if you want to succeed ! Be open-mined, don't hide your identity, don't be afraid to share your pictures and video, don't be shy about telling your story to strangers, consider steemit as your family and you will see how things will change for you. ☺

Follow @Clixmoney , read more steemit tips : Reply to most of the comments , Read the whole post, not just the title ! .

---
The giveaway continues, I still send 0.03 SBD to random people who will upvote and resteem my new posts.
Youtube channel - Twitter - Instagram - GOLOS - FACEBOOK GROUP 'RESTEEM TO BE RESTEEMED' - Connecting Steemians Chat
---
The more I earn, the more I give ! Spread the news and everyone will be happy ☺.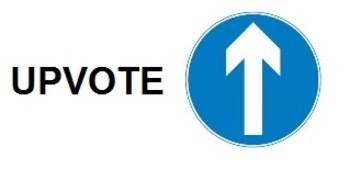 I will do my best to help my followers grow and myself to make steemit better place for better people.