Good measure ( Medida buena )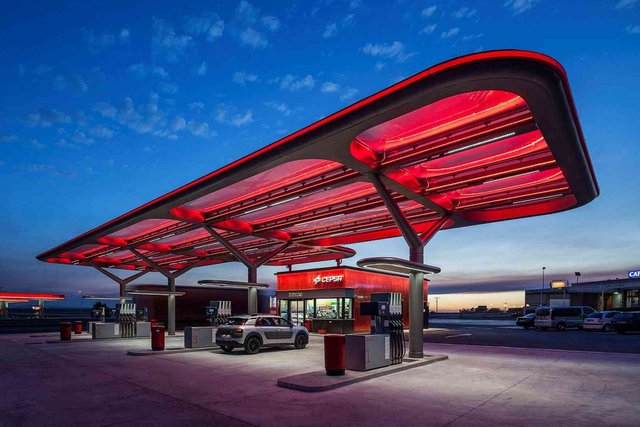 Today's writing:
Luke 6: 32-38
How have you experienced the generosity of God in your life?
How can you be generous with others?
One day, Estela met a woman who had left without her bank card at a gas station. Stranded and with her baby, she asked passers-by to help her. Although Estela had no job at the time, she used $ 15 to put gas in the stranger's car. Days later, when he got home, he found a basket at the door with toys and other gift items. Friends of the stranger had repaid her kindness, turning that kind act into a memorable Christmas for her family.
This moving story illustrates the teaching of Jesus when he said, "Give, and it will be given to you; good measure, pressed down, shaken together and running over, will they give into your lap; for with the same measure that you measure, they will measure you again "(Luke 6:38).
It may be tempting to hear this and focus on what we achieve by giving, but this is not the point. Before declaring this, Jesus said: "Love your enemies, therefore, and do good, and lend, expecting nothing of it; and your reward will be great, and you will be sons of the Most High; for he is kind to the ungrateful and wicked "(v. 35).
We don't give to get things; We give because God delights in our generosity. Our love for others reflects his loving heart towards us.
GOD BLESS YOU
español
La escritura de hoy:
Lucas 6:32-38
¿Cómo has experimentado la generosidad de Dios en tu vida?
¿Cómo puedes ser generoso con los demás?
Un día, Estela se encontró en una gasolinera con una mujer que había salido sin su tarjeta bancaria. Varada y con su bebé, pedía a los que pasaban que la ayudaran. Aunque Estela no tenía trabajo en ese momento, usó 15 dólares para poner gasolina en el auto de la desconocida. Días después, al llegar a su casa, encontró en la puerta una canasta con juguetes y otras cosas de regalo. Amigos de la desconocida le habían retribuido su amabilidad, convirtiendo ese acto bondadoso en una Navidad memorable para su familia.
Esta conmovedora historia ilustra la enseñanza de Jesús, cuando dijo: «Dad, y se os dará; medida buena, apretada, remecida y rebosando darán en vuestro regazo; porque con la misma medida con que medís, os volverán a medir» (Lucas 6:38).
Puede ser tentador oír esto y enfocarse en lo que conseguimos por dar, pero este no es el punto. Antes de declarar esto, Jesús dijo: «Amad, pues, a vuestros enemigos, y haced bien, y prestad, no esperando de ello nada; y será vuestro galardón grande, y seréis hijos del Altísimo; porque él es benigno para con los ingratos y malos» (v. 35).
No damos para conseguir cosas; damos porque Dios se deleita en nuestra generosidad. Nuestro amor a los demás refleja su corazón amoroso para con nosotros.
DIOS TE BENDIGA