Bitcoin fall down below $5000 in 2020 year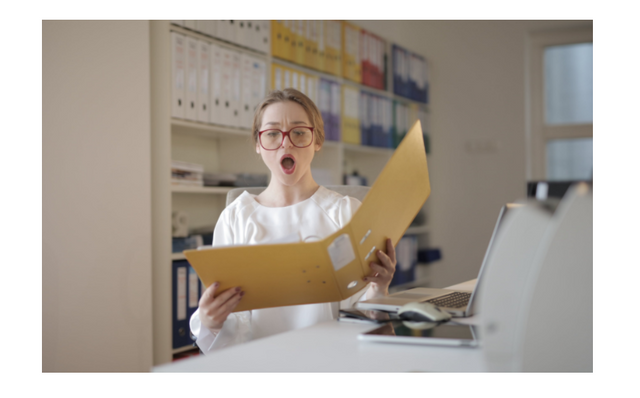 In today's article, we have a bloodbath on our hands. Bitcoin just crashed more than 25% touching the $5,600 level 2020 gains have been wiped out with this crash. We're gonna be breaking this down for you here. Also in today's news, the bit Mex CEO Arthur Hayes says, "Bitcoin can hit six thousand then rise to 20,000 and 2020 crisis". Guess what, just happened this prediction was just the other day prior to this major correction, so he was pretty accurate.
we did crash more than anticipated. He also went on to say, while I don't believe we will revisit 3,000 Max Payne probably resides somewhere between 6.000 to 7,000 per Bitcoin well guess what the max pain resides below $6,000.
We'll be breaking down the overall cryptocurrency market. Be discussing where the Bitcoin price is likely to go from here all this, plus so much more in today's show here at cook the news alerts. I drop a brand new episode every single day. Today's news, Teeka Tiwari 5 coins to 5 million the final five five tiny cryptocurrencies that can turn a 500 dollar investment into five million dollars. Thanks to a crypto market phenomenon guaranteed to hit in roughly 50 days and it's not the Bitcoin having to register for this live event taking place March 18th at 8 p.m. Eastern click the link right down below this in the description and register it'll take you to this page and simply click the button that says sign me up and I look forward to seeing you there alright, welcome back to another episode of crypto news alerts. I'm your host Jay V and as you can see 20/20 gains wiped out just like that here in the crypto market so what in the world is going on and why did Bitcoin just crash below five thousand six hundred dollars.
Whoa Bitcoin crashed within minutes to erase all the gains it made heading into the year 2020. The benchmark crypto plunged the five thousand 578 on coin base for the first time since May of 2019. The move downhill lets its market cap down by about thirty percent to one hundred and seventeen billion, logging one of the biggest declines ever recorded since its inception in 2009 at bitcoins intraday high the valuation was a hundred and thirty four point seven billion dollars and take a look at this graph we can see Bitcoin down 30 percent in just 30 minutes. This is according to trading view the latest data revealed that the plunge came shortly after. The derivatives platform bit max liquidated 680 million worth of xbt slash USD long positions. The spillover led traders to all crypto exchanges to panic sell their spot positions with the data portal crypto compare showing the average execution of 1,000 trades every second crypto compare wrote in the last two minutes. We're seeing over 11,000 trades per second across 230 crypto exchanges the panic was the same elsewhere in the crypto market bitcoins. 30-minute melt.
Let its rival altcoins to erase up to 23 billion off the overall market with the second-largest etherium tanking 30% follow-up tokens including ripples xrp bitcoins Cash BCH and Bitcoin Satoshi visions bsv 2 fell in the range to 29 to 32 percent taking a look here at the overall crypto market XRP down 26% trading at 15 cents a theory home down a whopping 30 percent trading at 130 $8 link down a whopping 42 percent trading at $2 and 24 cents goes down 30 percent trading at 2 dollars. And 11 cents miss litecoin down 29 percent trading at $34 B&B coin down about 27% trading at $12 Bitcoin cash down 33% training at 175 dollars and bsv down 36 percent trading at a hundred and twenty-two dollars, so as you can see all the major Kryptos are in the blood-red.
So as Bitcoin no longer digital gold well, according to Bitcoin. Shield. Peter Schiff the CEO of euro pacific capital, he said the air is coming out of the Bitcoin bubble. Iterating that the crypto didn't behave as a safe haven asset as promised against the rising coronavirus pandemic here's what he had to say as Bitcoin crashes below 7,000 holders going down with the ship can no longer take comfort in Bitcoin still being up for the year. Schiff noted gold is still up about 8% year-to-date while Bitcoin is down about 10% and falling fast bitcoin is not living up to the height that its digital gold on the other hand senior commodity strategist at Bloomberg intelligence. noted that both Bitcoin and gold were victims of a global sell-off trend that saw the US stock market declined to record lows.
He called the Cryptos downtrend a temporary move here's what he said Bitcoin and gold price pressure caused by a rapidly declining stock market will prove temporary as the quasi currency companions should regain momentum once one of the swiftest declines in SP 500 history. Subsides the Bitcoin trend is toward gold like price action the analysts wrote he further added that the stock market's volatility would serve as a headwind for the rest of the commodity markets and now for our next story of the day bit Mex CEO Arthur Hayes called it he said Bitcoin can hit six thousand then rise to twenty thousand and 2020 crisis interesting right let's take a look further into this story.
Bitcoin will likely hit lower low levels up to six thousand but will avoid bigger losses the CEO of derivatives giant bit Mex says in the latest edition of the crypto exchanges crypto digest on March 12th Arthur Hays joined other trading source warning that Bitcoin was not safe from the current market turmoil so he called it right on the money Hayes tells off intense volatility he has stated that the content of the post should not be republished or reproduced outside of its original location he wrote on twitter hot off the press the next issue of the crypto trader digests a look 0into my trader brain during this time of intense market volatility and he included a link to this digest which I'll include in the show notes below the video in the description for you to check it out for yourself in the short-term Hayes thinks that bitcoin is headed to a maximum floor of 6,000 which we've already breached ax coronavirus panic takes its toll on the
sentiment the situation would be compounded by hedge fund selling coinsInto an already downward facing market due to distress called from traders hey still believes in the crypto status as a safe haven asset and added that 20,000 is a possible target for a bounce before the end of 2020 the fear and greed index plummets to rare lows this actually take a look at the crypto greed and fear index were currently rated a 14 in extreme fear yesterday was a 17 in extreme fear last week of 39 and fear and last month a 63 with greed and if you're not familiar with this indicator it's one of my favorite indicators to get kind of an idea what's going on in the market and extreme fear represents a sign that investors are too worried and that could be a great buying opportunity wink wink when you see a market crashing like this in an absolute bloodbath now my friend is the time to pick up your crypto at a discount price and taking a look at the overall cryptocurrency market cap is currently sitting at 168 billion with 152 billion in volume.
He last 24 hours and the current BTC dominance is 65.8% which has been on a steady climb since this crash and taken a look at the top performers in the top 100 the only coins are the stable coins because everything is that a massive loss now taking a look at the biggest losers ran down almost 46% trading at 4cents synthetics Network down 45% trading at 46 cents Matic Network down 43% trading at 1 cent hadera hash graph down 43% trading at 2 point 8 cents blocks tack down 42% trading at 8 and a half cents and chain link down a whopping 41% trading at 2 dollars and 30 cents and as we scroll down you just see major losses we're talking 40% 30% holy moly including the major Kryptos this is no joke and taking a look at the bit next margins we can see shorts are dominating with over 500 million in superiority in the last 24 hours things are looking extremely bearish at the moment which shorts leading 53.79 percent versus 46 point to 1% Long's are you bullish or bearish on Bitcoin for the short term let me know in the comments right down below we can see right now things are tanking but will we bounce strong from here as Arthur Hayes predicts with bouncing back strong to $20,000 this year what are your thoughts drop me a comment right down below and now checking out the Bitcoin block reward having countdown we have 60 days..
Until the Bitcoin block reward having estimated to be May 11th isn't it crazy we're only 60 days out to the most notorious crypto event which only occurs every four years and to see the market tanking like it currently is it's crazy to even fathom welcome to crypto currency the total bitcoins currently in circulation is 18 million two hundred and sixty-six thousand total bitcoins that will ever be produced we all know is 21 million estimated 7 million lost and gone forever leaving us with 14 million which will ever be in production percentage of total bitcoins currently mind we're at eighty six point. Nine, eight percent so the total bitcoins left to mine only two million seven
Hundred and thirty three thousand right. It's crazy and the current Bitcoin market cap is sitting on a hundred.
Six billion dollars how many bitcoins generated per day currently eighteen hundred that's about to get sliced in half with a samurai sword down to nine hundred and I want to encourage you to
check out the description right below this video by clicking show more right down below in the description it's gonna give you a detailed analysis of what's going on in the market and this goes for all of my videos right here on my youtube channel and also I have some very helpful resources for you to plug into including the blog to my podcast which could be found at Krypto news yes calm this is updated every single day in which you can download the latest episode of the show also I'm going to assume you've already subscribed on YouTube if you haven't wink wink you already know what to do and we're also on all the major podcasting platforms including Apple's iTunes Spotify Google Play stitcher radio tune in so whichever podcasting platform.
You're active on please help support the show it's greatly appreciated you can also receive daily crypto news alerts from my crypto twitter account which is crypto news yes and to follow us on twitter all you need to do is click this link and click the button that says follow to receive daily crypto news alerts and i also have a private crypto facebook group to become a part of this all you need to do is click this link.
Request to join and i'll get you plugged in and added we're currently over 17,000 strong from all over the world and I also have a private crypto telegram chat to become a part of that all you need to do is click this link from a mobile device and you'll automatically be added and i look forward to connecting with you in the inside well that's gonna conclude today's show as always.
I appreciate you tuning in and journeying along with me inside this incredible crypto revolution if you gained value. Crypto news and real quick before I go tika tois Ruiz five coins to five million the final five live events took place March 18th at 8:00 p.m. Eastern to register and RSVP your seat click the link right down below this video in the description it's gonna take you to this page simply enter your favorite email address and click the button that says sign me up and once you do it's going to take you to this Thank You page with a quick video from Fernando inside the 45 million dollar Gulfstream jet that ticket wari has chartered to take you to this secret location and to get on the VIP text messaging list all you need to do is enter your mobile phone number this is specifically for those who live in the United States if you're international you're not gonna be able to receive the SMS text messages, however, you can still register for the event you
can still attend and get all the information directly from ticket wari.
If you do live in the United States and you want to get all these free bonuses all you need to do is enter your best mobile phone number and click the button that says receive bonus some of the bonuses include ticket Juarez 2018. Legacy investment summit speech valued at fifteen hundred and ninety five dollars bonus number two is instant access to the crypto Academy this is a five thousand dollar value number three concierto reminder service so you don't miss out on the live event and number four immediate access to the Palm Beach confidential sweepstakes for a chance to win a free ten thousand dollar.
Like or comment if you know more.