Dear Diary: Today I had taken the medicine that I was needing for 15 years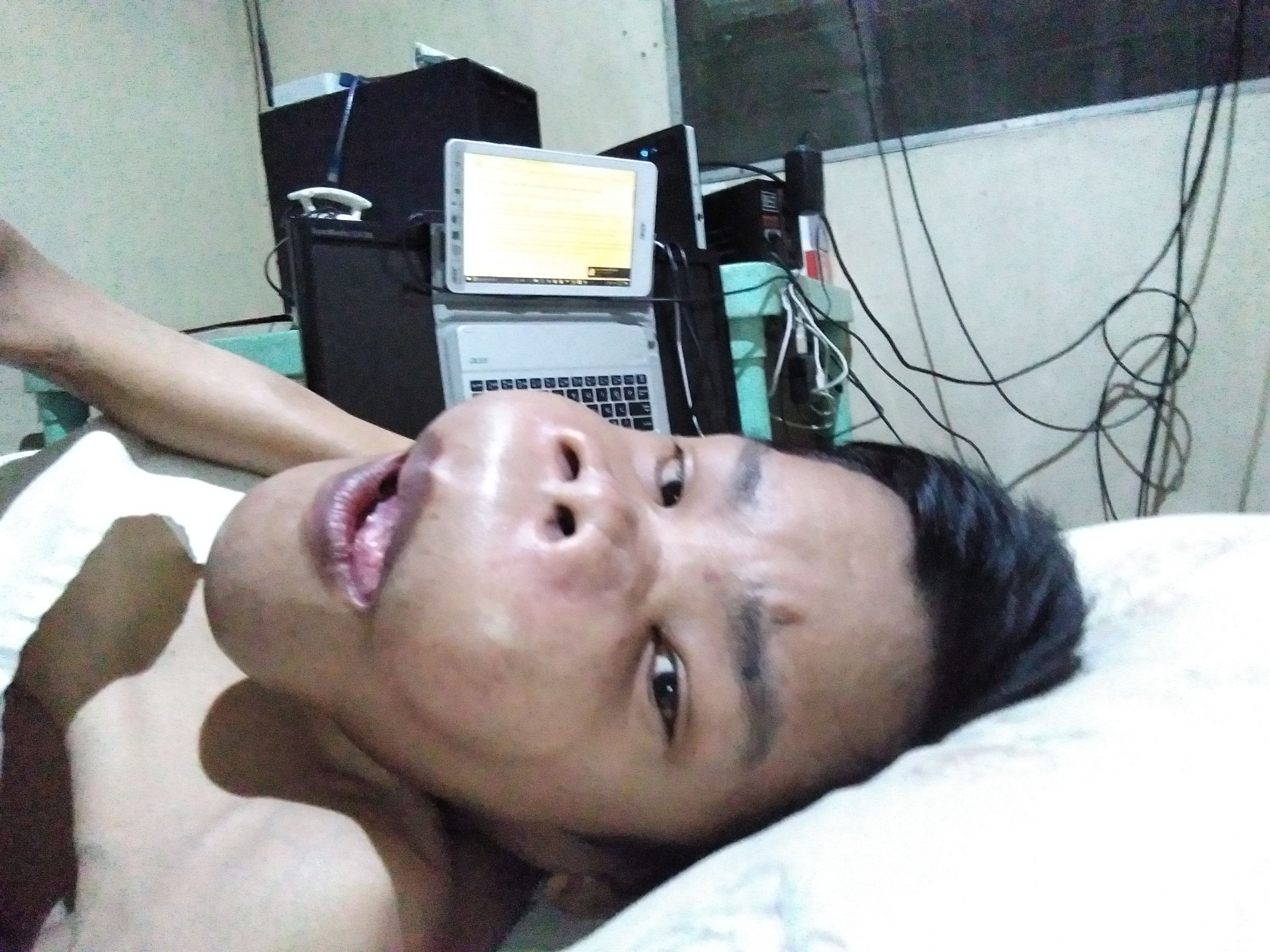 There's my window to the world wide web. My tablet perched on an LED monitor
It was done. The medicine that I should have taken for about 15 years already is now doing its job in controlling my condition of overactive parathyroid and now I may enjoy its dramatic effects of curing my bone and joint pains which is all over my body and maybe making me restore my normal strength again which through the years just goes down until I can no longer even lift.
I do not know what it will do for my Leontiasis condition as the doctor is not telling me anything but I presume that it will get halted on its progression and I will at least not suffer much misery and inconvenience of the disabilities of disfigurement, speech disability, and disability of eating normally.
I must tell you that all the disabilities that I stated gives me a hard time living my life. The speech disability for example enrages me in frustration when the person whom I am talking to cannot understood what I am trying to convey. Then my way of eating too is a big deal indeed because I now cannot do social eating with relatives and family as I can only eat in a horizontal position.
And the pain that I always mentioning, the joints on my feet are painful to walk with and then the ultimate pain that I can never resist which was my back. Right now when I am travelling to the hospital, I just lay there on the seat because the bumps on the road hurts me. I don't think most people will not understand my situation but only those who had the heart to even notice and care.
Today as my mother went to the drugstore, the brand that the doctor prescribed was not available which was "Sensipa" and the only available is "Calcipar" of the Cinacalcet generic name. So the drugstore told my mother to tell my doctor that it was so. And so my mother had to scoot back to the clinic to get it fixed.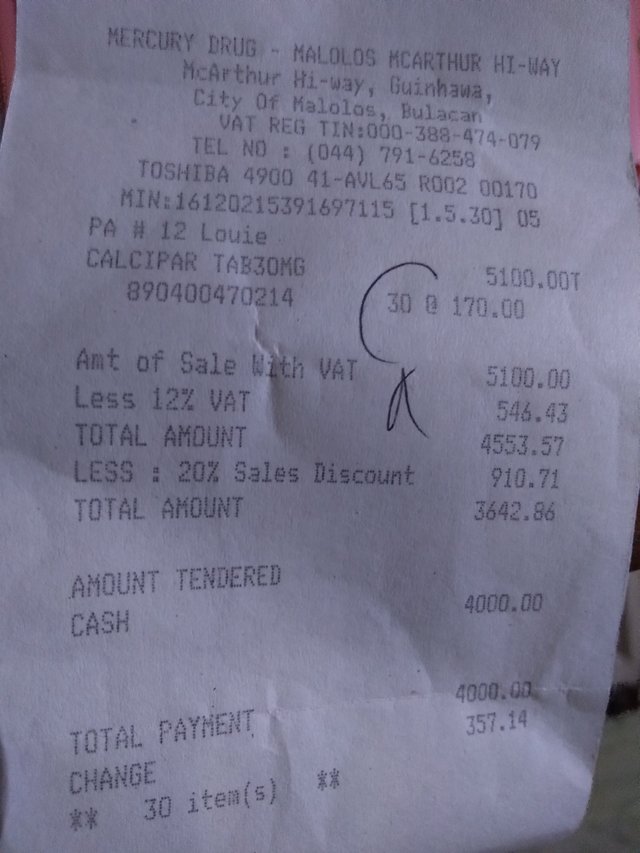 My receipt showing the 20% disability discount and the 12% Tax discount
My mother got back with the corrected brand name and she was able to purchase my medicine in my behalf. It was worth $3.31 each and I have to take two of it everyday one in the morning and one in the evening.
This makes me happy because I wouldn't get the chance to get a treatment without the #steemit support, it's just like a dream and I am in a cloud nine of joy, as rain of hope is showering unto parched and deprived medical needs. The help that I am getting makes me want to jump for joy and sing praises to God and I am praying that may God bless more the community because of the empowering it does for all its members and I am the living proof to that. God help me and God bless our steemit family.