Now we talk about ProximaX.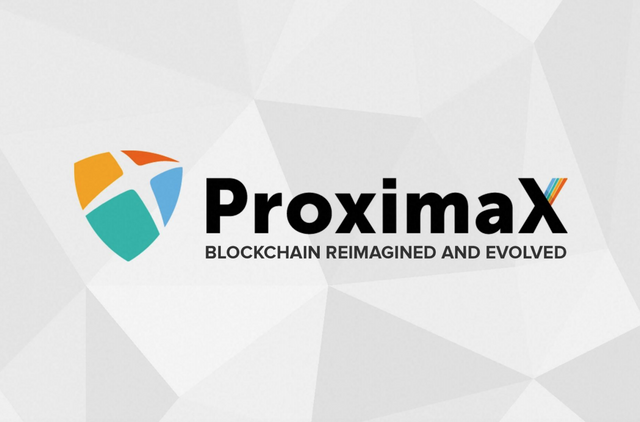 The decentralized accounting firm is now more than ever competitive, the best of the blockchain industry are so influential that it must capture the same effect on users.
ProximaX aims to create a complete scenario of universal development of applications such as blockchain as a value anchor between builders, funders and consumers of this new paradigm
With ProximaX users can build:
Social Media Platforms (Like FB, IG, etc WITHOUT infringing on privacy)
Streaming Services (Netflix, YouTube, etc)
Business Services (Google Sheets, Tracking Software, Wrike, etc
ProximaX is the Solution
Currently a large number of blockchain projects offer a part of the set. Some with high transaction speeds and others focused on storage. The current problem within the biockchain space is that there is no cohesion, that is, developers have to join components that do not work well or create their own solutions.
ProximaX is a set of decentralized technology with blockchain that acts as the core of the tokenomy.
With ProximaX you already want to create Facebook, steemit or skype or any other that you can think of.
ProximaX sirius has all the tools you need.
The Sirius chain is the main one, it is the one that keeps the project standing.
The Sirius chain itself a fork of the great and successful NEM chain, called Catapult.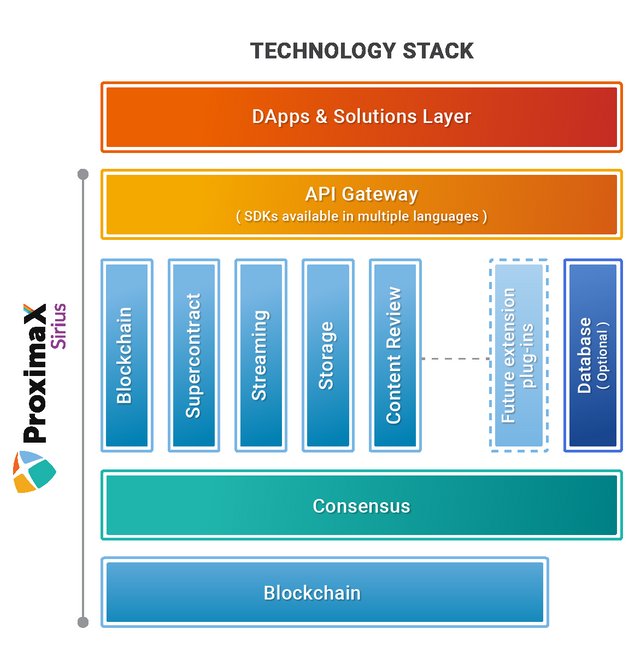 CORE SERVICES
Sirius Storage : File storage is done through a distributed File Management System (DFMS).
The data is encrypted and divided into smaller units, and then stored in the nodes as agreed in the concession.

Streaming :
The data is previously recorded in Sirius Storge and transmitted to the viewers, live.

Data Base : The base will be a private service offer not available for the public protocol. Apps that require a database can use Sirius to build their hybrids and can still access central services.

Review : Content review is another public core service.
TOKEN ECOSYSTEM
Synergy and self-organization.
Adaptability to different vectors .
Growing infrastructure.
We have two Layers :
Internal: Native Tokens, Services Units and Custom tokens.
External: End-user payments - Any method of payment.
GOALS OF SIRIUS
Fast, safe and efficient transactions. A thousand per hour or greater.
Expansion and security of the network.
Scale at the lowest resource cost possible,
Provide transaction types that allow cryptocurrencies.
Run on as many devices as possible,
ProximaX has its own contribution to the developers of the Blockchain sector. PoG is an original addition to the PoS system. It allows scaling and keeping them equitable and equal.
The greatest strengths of ProximaX design are converging apps.
The common denominator of the Sirius chain is the ingenuity that makes everything greater than the sum of its parts.
More about Proximax
ProximaX Website
ProximaX WhitePaper
ProximaX Medium Blog
ProximaX Telegram Group
ProximaX Twitter
ProximaX LinkedIn
ProximaX Instagram