My Steemit Investement Strategy + motivation speech
Update
I found a pretty smart way of investing on steemit, after experimenting for over a 100 days.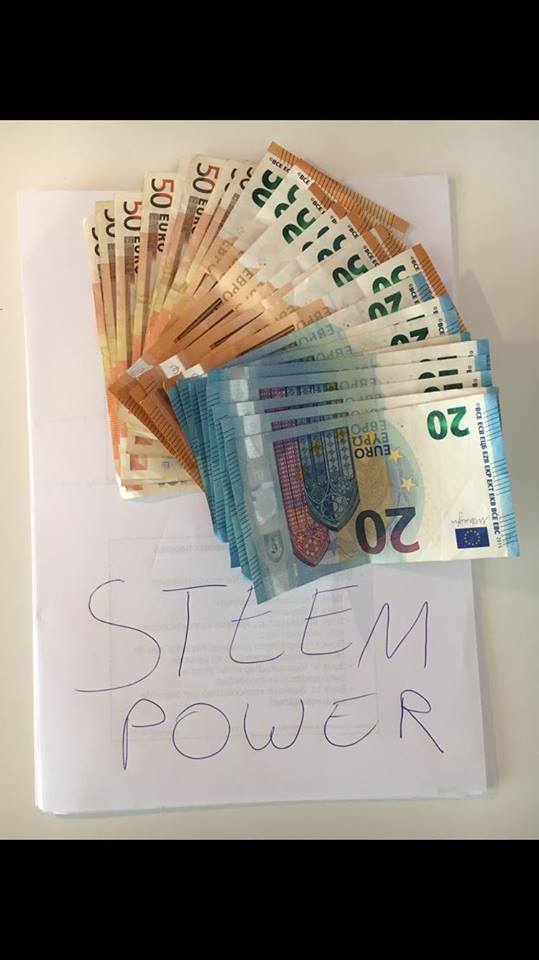 1 Go buy some SBD instead of Steem and promote your post with the SBD buy using voting-bots (don't spam post/+ post good shit. If you don't, you will get raped by @grumpycat or @burnpost).

2 Cash in your SP and SBD from your post and reinvest the left over SBD in the next post.

3 if you feel like you are running out of money, just power down and use the powerdowns to fund your next post (Im almost at this point).

4 Deleagte your newly acquired steempower to @Minnowbooster or @Smarsteem (I use both) and make 0.45 SBD/day with 500 SP.
You can also "sell your votes" to both bots (= letting a bot vote instead of you, allows you to keep your SP and earn almsot the same amount as delegating).
Dollar cost averaging
By using this 4-step method your are unwillingly dollar cost averaging your buy's, wich is THE BEST WAY of investing. I have bought SBD at 1.55USD/1.78USD/2.1 USD and 2.8USD. I have stopped since then because steemit was going parabolically, wich is not healthy.
Another cool bonus using this 4-step method is that you get a lot of exposure and followers.
My next move
Im waiting to see if BTC holds 9k or 8k. If not I will wait untill we bottom out at 6k. If btc breaks 10k I will continue buying little chuncks every week (100usd/week).
I will try to decide what to do before 15 June if BTC keeps consolidating around 9k, because Goldman Sachs ETF's and Smart media tokens might drop around that time, so I don't want to miss the huge ride up. We also have a big event comming up in october; Nasdaq may launch crypto tarding (are worth 9 trillion dollar)
Is it too late?
Is that even a question. There are only 1M steemit users compared to the 2.2 Billion Facebook users. We also are a social media platform, wich is an automatic win by itself. Combine that with the fact that steemit will enable ICO's for only 0.99USD.
So we are a much cheaper and easier ethereum/Neo combined + a faster and feeless BTC. now digest what the fuck I just told you and start selling your house for some mouth-watering SP.
Bonus: did you know that by owning only 500 SP you are part of the 1% elite of Steemit users.
Tell me what YOU think x