(Fiction) What if your smart devices spoke to your health insurance provider?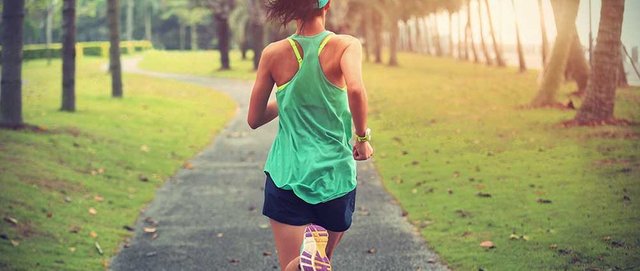 Are you a healthy person? Would you agree to data sharing between your smart devices and health insurance provider? Fantastic news, you've earned 30% off and a free Amazon Alexa. And you are delighted - of course you are. All you do is share how many steps you take and that monthly threshold is so easy to reach given your bustling city lifestyle.
But it's game over for your freedom, because you didn't read Clause 506, which relates to third party data sharing, and even if you did it wouldn't matter, because not accepting it would mean instant rejection. Large, faceless corporations now know more about your own body than you do.
Let's imagine you're due for a health insurance review, and the department in charge of that review teams up with Apple, who most definitely have full access to your location and payment history, provided you've chosen to store your whereabouts and paid using some such device tapping mechanism. Again, of course you have, because that's the most hassle-free way of doing things. You dislike hassle.
The insurance employee checks their data file and notices you've scored yourself as "very low" for weekly alcohol and fast-food consumption, and yet your Apple payment history shows frequent visits to bars with multiple rounds of drinks purchased, some of them in the early hours of the morning on weekdays. In fact, on Tuesday it can be inferred that you downed a fair few beers then travelled to McDonald's, where you cleverly paid in cash, thinking you'd avoided surveillance.
But your location tracker on your smart watch clocked you as stationary for over 20 minutes, in which time you were presumably tucking into an enormous pile of unhealthy food. There's no denying it, not when an Uber clearly came to pick you up right outside at 3am.
Your sleep cycle tracker marked only 4 hours of sleep that night. Unusually high sweat was detected by the smart mattress. No walking or cycling to work the next day, just another Uber straight from your front door.
None of the records indicate you visited a gym in the last month. And what's this? An additional cleaning charge from last night's Uber? You vomited in the car.
Your health insurance bill just doubled. You are permanently flagged as both disingenuous and gluttonous. The next day, you receive a promotional email for a new McDonald's special offer; an under-the-table collaboration of databases between the food and tech industries.
You mutter to yourself about the unfairness of the situation and decide to head to the local bar to take your mind off things.
Someone, somewhere, profits.
—
If you enjoy The Data Exhaust and the topics of surveillance capitalism, cyber security, life with technology, and information privacy, we gladly accept tips and donations, however small, in the form of Bitcoin:

3MB1z7MswieMiYYSFzMnwabPgy8JaptMgV