Tron is acquiring Steemit?
There is a news spread over the steem CN wechat groups that Tron is going acquire Steemit today.
Searched the news, only found one English source published 2 hours ago: https://newslogical.com/tron-sets-to-acquire-blockchain-content-platform-steemit-report-claims/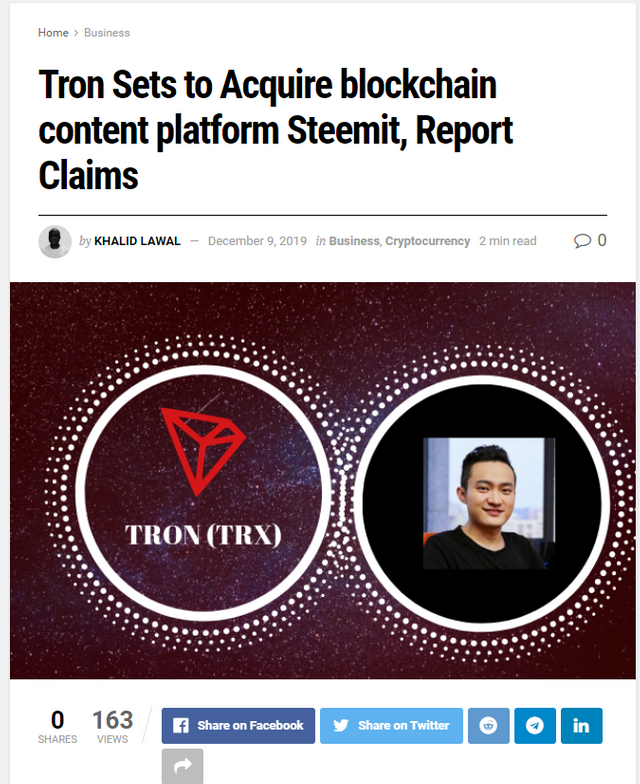 It seems like a FOMO, but want to check with community see if anyone get any news about that.