Recruiting New People for Steemit?
I was just reading a post by @whatsup and the comments, all very interesting, and part of the conversation was about inactive accounts and why there are so many of them. And about the difficulty there's been attracting new people to the platform, with the new RC limitation of HF20 making it even more of a challenge. (https://steemit.com/steem/@whatsup/we-have-35-whales-285-orcas-1788-dolpins-and-8823-minnows)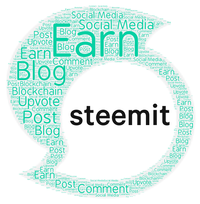 I'm just a few days shy of being here for 6 months so I don't have an opinion worth listening to about the internal workings of Steemit. But I have some thoughts about bringing in new people.
I have dozens of friends in real life who are interesting, creative, funny, and intelligent. Do I tell them about Steemit? Yes, sure I do. Are they interested and intrigued? No. But why?
They have zero interest in, or negative opinions about, cryptocurrencies.
They have real lives that leave them no extra time to dedicate to making posts.
They don't like the idea of committing to making regular posts.
And if I'm honest with them about how little they might earn at first they see the time as truly wasted. They don't understand why I would do such a thing.
They don't know how to share photos except through their phones. (Basically computer illiterate.)
They have no clue how to add HTML code. Not even how to center, use different sized fonts, make things bold or italic. And zero interest in learning. (I learned HTML markup years ago and still rely on it to fine tune my posts. I don't know what I'd do without that basic information.)
The one person who was interested already had an account from a year ago, but didn't know where she'd put her password information. Which is a shame because she makes wonderful videos.

So, obviously it's not going to be my group of friends who will come to Steemit. (Full disclosure: they are all in the 40 to 50 age group.) And yes, my list is a list of negatives and I don't expect there is anything that Steemit could do to change any of them.
But I still believe in Steemit! When I invest I invest for the long term and I see great potential here. Even though I see the value of my account decrease day by day - I have less now than the total I've invested. I could cut my losses but I'm curious enough to see what will happen, so I stay.
I'd like to hear from people who have a brighter perspective, or brighter ideas, on the subject.

I am a member of #ccc by @freedomshift
This is an Invitation to join #ccc for Guaranteed 👍 Daily Income 💵 and Payout 💸 for Newbies (2.0) 🐟 🐜 🐛 in #ccc 👣 and Follow 👣 the Honor Code 🏅 - the Creed (Conditions and Limits Inside)
AND
the latest update <<< please click to read.