Poloniex Steem Wallet Hacked?
I hate to write titles like this one, but it seems I have no other option.
Facts:
yesterday I sent 20 STEEM to @poloniex, they received it ok, as you can see from the screenshot below
---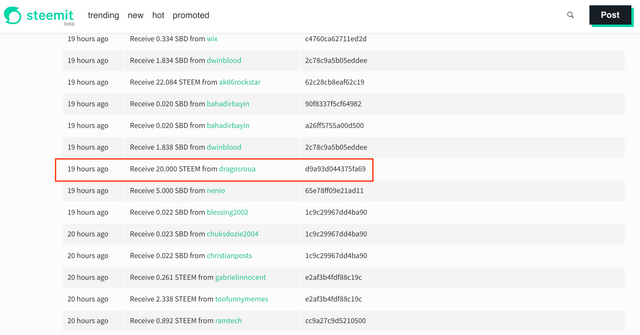 ---
half an hour after I sent it (and still not seeing it in my account) I opened a ticket:
---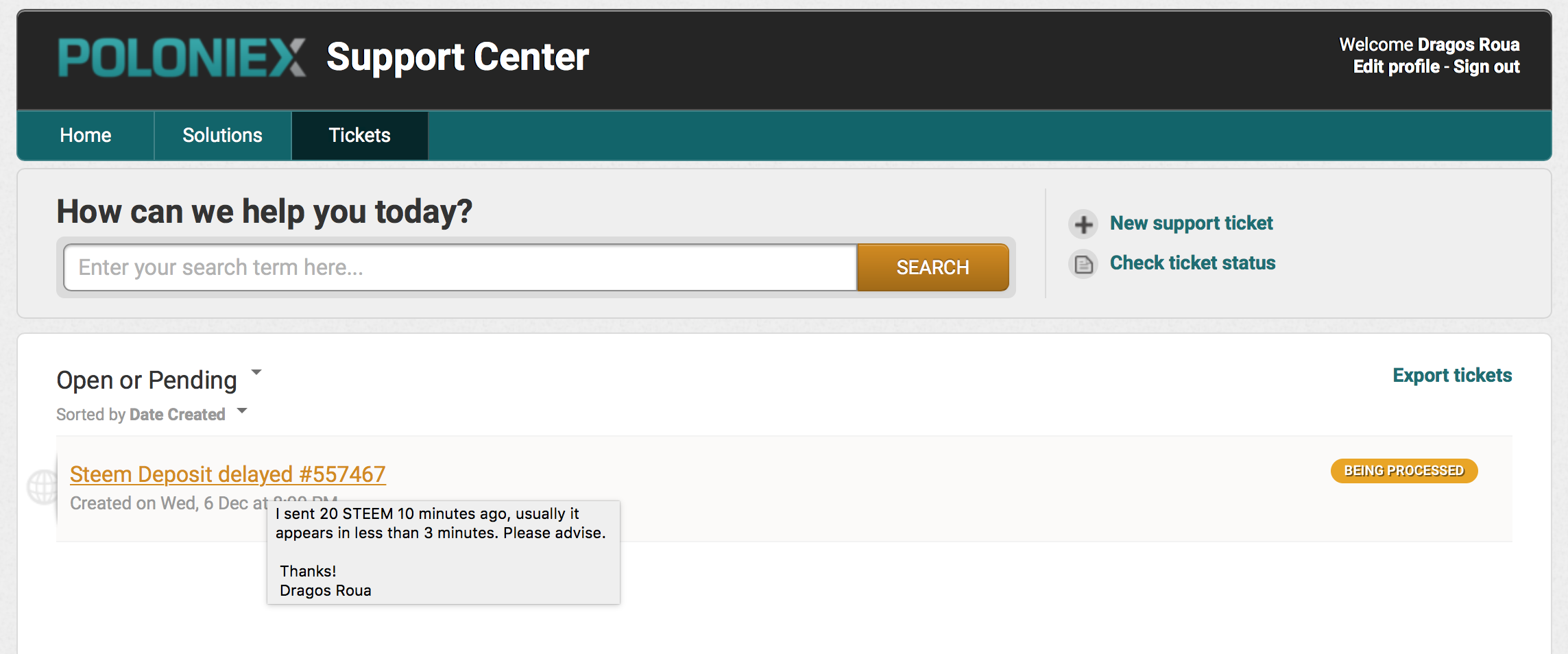 ---
at the moment of writing, the ticket is still in "Processing" state, so I got no reply in almost 24 hours.
I don't want to be the guy who brings bad news, but I saw that they are still getting a lot of funds sent. So, it's not a question about the size of the transaction, but rather about the actual situation. IF the wallet has been hacked, then innocent people are sending their funds to the wrong place.
I'd be very, very happy if someone from @poloniex could answer me to the following questions:
is this an isolated event? if yes, what is the link between the affected users (I saw at least 4 other people inquiring)?
if the wallet was compromised, is there any concern for @poloniex user accounts (their accounts are secure)?
if it was not compromised, what the fuck is going on?
I have no other choice but to strongly recommend to all of my followers, not only as a Steemian, but also as a witness, to avoid completely @poloniex until we get an official word from them.
Resteeming this may help them answer faster.
Still hope this is just temporary and might be just a communication glitch, but from the looks of it, it isn't.
---
I'm a serial entrepreneur, blogger and ultrarunner. You can find me mainly on my blog at Dragos Roua where I write about productivity, business, relationships and running. Here on Steemit you may stay updated by following me @dragosroua.


---
You can also vote for me as witness here:
https://steemit.com/~witnesses
---
If you're new to Steemit, you may find these articles relevant (that's also part of my witness activity to support new members of the platform):