A Modest Request To Steemit Team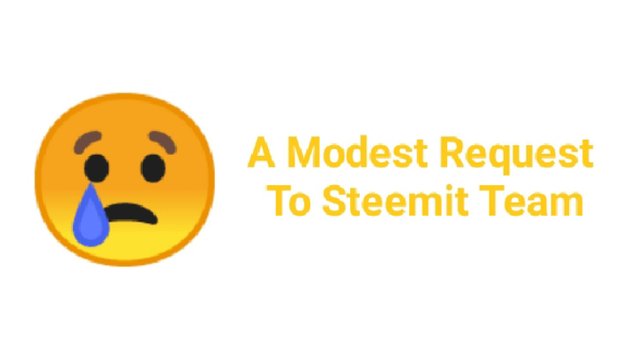 To,
Steemit Team,
Kindly Attention, @steemcurator01
Sub : Prayer for permission of a power-down.
Dear Sir/Madam,
At the beginning I would like to thank everyone on the steemit team for supporting me from starting. From the beginning I have worked with sincerity and dedication. So far I haven't had any power down and I think that's the last time. But why..?
I need to buy a laptop to facilitate the works on steemit. Moreover, I am now a BBA fourth year student and all of our classes & incourse exams are being taken online in this epidemic. I'm also having trouble doing all of the presentation classes, PowerPoint tasks and assignments.
My father is a poor farmer. My father can't afford to buy me a laptop. I have saved & accumulated some money for a long time. But I need some more money for this. To run all my education related expenses depending on tuition. However, in this epidemic, I lost all my tuition. I now rely on steemit for all my education expenses. I really need a laptop to facilitate the works of steemit and education.
It will be possible to purchase a laptop if you allow me to power down 20%. Next I will power up steem & I will increase my SP. I would be grateful if you would allow me to do so.
Yours
@eh-shohag
---
Cc :
@steemcurator01
@steemitblog
---
---