Few tips to get active followers for maximum benfit on steemit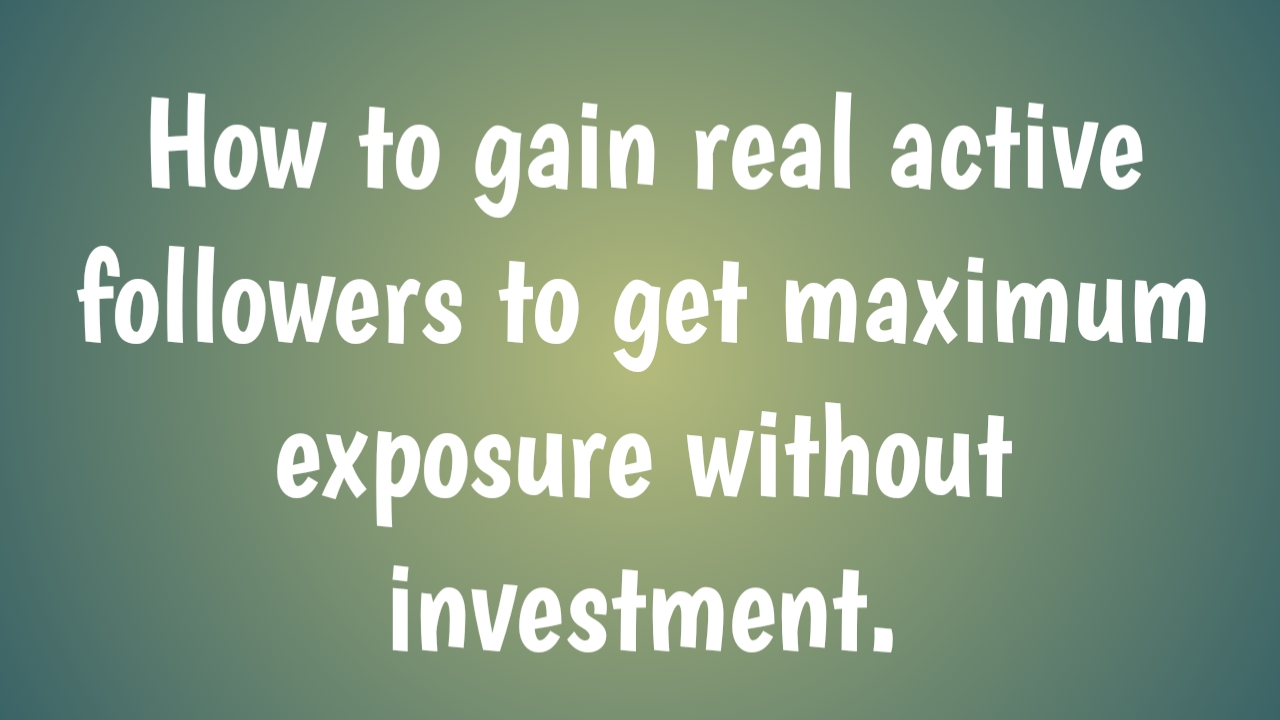 Welcome Steemian!
I hope, you're doing great. Today, I'm trying to discuss about how to properly promote your posts in first day to increase the chances to be in trending. Well, there are many ways here on steemit and most popular is investment through bots by buying upvotes and bring them in trending in your slected 5 categories or tags. So, first choice will always be that and some just do for getting reward with low quality content and spend their money on 3 to 4 days old posts to maximize their profit in the form of SteemPower. So, if we don't have such investments then we have to find other ways to reach the maximum audience.
Followers:
Well, the main issue is how to gain real and active targeted followers related to your niche. I have seen many profile's with 10k+, 15k+ followers but almost all are inactive because they are following the every user blindly without seeing their profile's. So, best way is to stick with 2-3 categories and publish best quality content in your account and most importantly, choose the best targeted categories for your post. Communicate with your audience when you find any comments and don't ask for follow again and again in comments. When people will find your content helpful, they will follow you automatically because they're getting what they want. When you'll stick to 1 or 2 niche then there will be more chances of quick and active followers. You can also check mine profile and I'm following only 2 but I've almost 100 followers and they are active and I'm not in a hurry to get their upvotes because our concern should be building a community.
Resteem:
Resteem is just like share on social media's. People usually resteem best quality content and most of the time, the posts in trending section are getting more resteems because they are reaching to maximum users. So again, if you don't have investment to bring your post on the top in category, then just focus on quality content and do communication with high authority profile's. They'll resteem your post on their profile and that's mean, Alot of exposure for you. There are many profile's are giving resteem services against SBD or Steem and they have thousands of followers but believe me, they are inactive and you're just wasting your money. Just focus on your own work and build your own community. Your 100 active followers are way more better than 10k+ followers (inactive) so eliminate those things from your mind and work hard initially.
Final Words:
If you're not getting any attention or reward for your content then don't be upset. Just focus on your work and you'll get soon. I've shared few tips before in my posts and will try to share my knowledge with you guys. If you've any thing to ask, just let me know in the comments and I'll be there. Stay blessed and yeah, Don't foregt to Upvote and Resteem this post.