Join The Unmentionables - The Most Kickass, Exclusive, Hardcore* Group In Town (I might be Lying) - We Broke 150 Members!
#TheUnmentionables - a SteemIt community full of members who like to kick ass, take names, and occassionally do it wearing (or forgetting to wear) our unmentionables...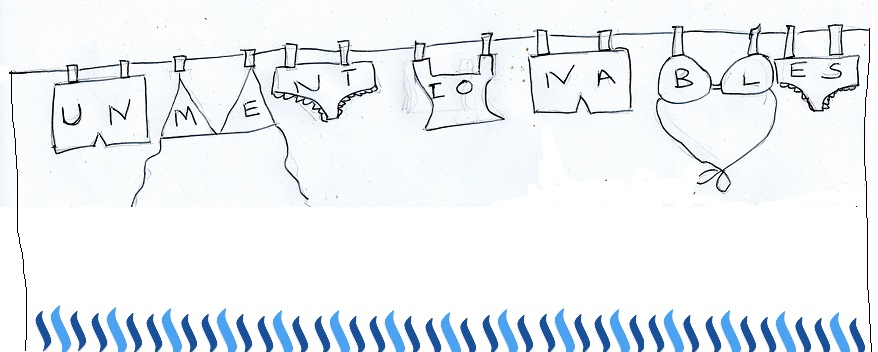 Then we have the PERFECT home for you, Steemians!!
It's about that time again that we degenerate, low-life pieces of SteemIt dirtbags came back at you with our next round of recruitment for our latest endeavor, #TheUnmentionables!
In case you haven't heard about this pretty FUCKING awesome group that's the new kids on the block, then let me give you the quick run down:
We love our group members. Seriously.



Group members are our #1 priority. We answer your questions, we help you with your problems, we help you SUCCEED.



Group members are EXPECTED to help other group members succeed - how? Obviously, by helping each other out!



Group members are allowed to upvote, resteem, share their posts, and so on and so forth, so long as it's not the typical *dump and run* tactics that we tend to see elsewhere. That shit does NOT FLY with out group.



We have an upvote bot that we are currently MANUALLY growing and delegating our own personal SP and group rewards to.



Leaders, moderators, greeters, and mentors are each allowed to help choose up to 10 posts per day that we feel truly deserve a curation vote for the day - then, once these posts have been picked, our new group account, @unmentionable (give us a follow!) goes on and upvotes the post and drops a comment acknowledging the fact we've left a FULL upvote on said post.



Our posts are currently only worth about $0.18-$0.20 on any given day - however, we are about to launch a delegation initiative which will quickly increase this delegation and upvote number dramatically.



We are currently looking to recruit more members that are looking to contribute to the group in roles on LEADERSHIP - that is, members that wish to become moderators, mentors, greeters, etc. We have application forms for each position in channels in our group.




We are still developing group rules and an FAQ page - please, bear with us as we develop. I (@FatPandaDesign) once again currently just got out of the hospital, and the moderators had to step up and help take care of business while I managed my health - however, with the return of @AdamTilsley, our 2nd group leader, things will be picking up dramatically.




We've also decided as a group that, on a soft-cap basis, there will be a 250 member maximum post amount.




Once we hit this level, we will be evaluating the members currently in the group - members that are in, but are found to be inactive for over X period of time or are simply link dumping and disappearing without contributing, will be warned ONCE - if the trend continued, they will be removed without warning, and replaced with members that actually with to be here.



Our hard cap has been decided, at this point, to be a total of 500 members LIFETIME MEMBERSHIP.



This means that no matter what, once we hit 500 members, no more will be allowed in.



We may expand and allow brother/sister groups to form and ally with us in full cooperation and collaboration with our efforts, but #TheUnmentionables will forever remain the max of 500 members.
Our main goal is and ALWAYS will remain this: for our members to ENGAGE ONE ANOTHER, TO SUPPORT ONE ANOTHER, AND TO FOCUS ON BUILDING AND MAINTAINING MEANINGFUL, LASTING RELATIONSHIPS.
If you've been on SteemIt long enough, you've clearly noticed that by engaging in these extremely important activities, that the money follows only AFTER you've followed, applied, and embraced these policies yourself on a consistent basis, as well as then started creating amazing content.
So, do you think you have what it takes to join our group, make some new friends, become one of #TheUnmentionables, and start earning some extra money on your posts while joining a community of members that actually gives a shit about every single one of its members?

Get in touch with one of the group leaders:
"The Panda Squad"
@FatPandaDesign (Ben)
@AdamTilsley (Adam)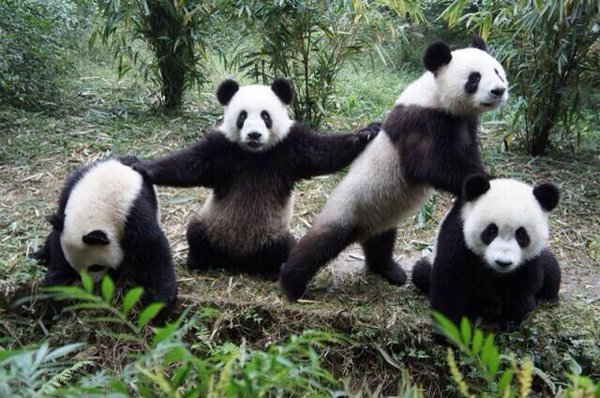 source: https://pbs.twimg.com/media/CE-PlBhUUAEkYMi.jpg


"The ZooKeepers" aka Moderators
@LittleNewThings (Jessicca)
@HopeHuggs (Helen)
@AwakenToLife (Duro)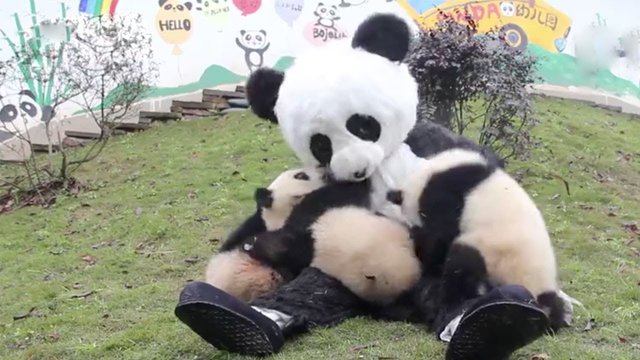 source: https://i.ytimg.com/vi/3MO6xhut0P8/maxresdefault.jpg

Interested in joining us? Come join our Discord server at:
Please upvote this comment to help us pass out higher dollar value upvotes in the future!