Another way of "milking the system"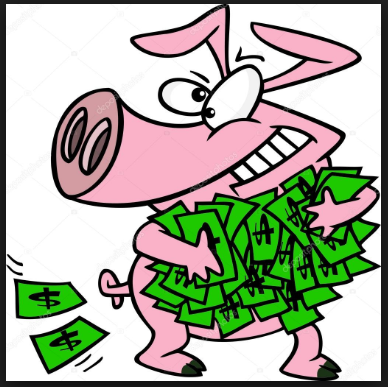 Source
Have you ever realized the tiny, micro votes that come to your post when you send some money to bid-bots?
Or did you notice the immediate increase of votes in your post? 5 views and 30 upvotes...
All of these votes are so insignificant that they don't affect the outcome of your post.
Where do they come from?
An untalked kind of abuse
The platform is at a fight.
There are greedy whales, who are self-upvoting with their investment and there are another group of whales, who are flagging them in the name of saving the reward pool and sharing with the community.
Yet, there is another kind of abuse, which goes more sneaky under the radar.
Curation.
I can hear the questions, how can tiny curations create abuse?
Bare with me some more, the answer is coming.
Since 1 week I have been working on the mathematics of the curation.
With this tool, I have reached interesting results.
There are groups of users, acting simultaneously on the posts.
The theory is these users get some kind of an early warning of a whale upvote and use their votes to get increased curation.
The first task is how much is this increased curation
It seems that :
If you adjust your vote to optimum level with several parameters ( we will come to this point )
If you vote late enough but before a whale
You can have the below level of curations:

%200, %300 even 10 times of your vote value of curation is possible.
Think that you cast as many of those tiny upvotes as possible every day, it is much more feasible than self-upvoting.
If you do this, it means you will apply a greedy and contaminating way of earning money in Steemit.
While you will be turning your investment to SP, you will be upvoting and be promoting mostly scam.
But, this is somehow tolerable. It is your money at the end.
I want you to check the accounts below :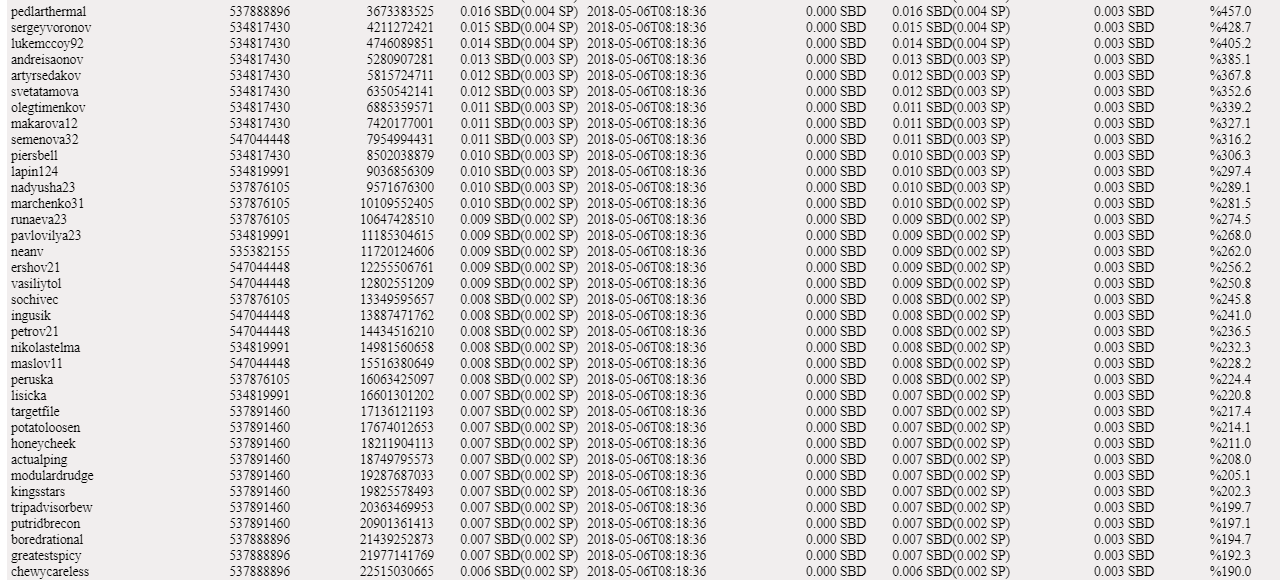 Look at the upvote times. Same time, even same second...
51 accounts upvoted the same post with same upvote power at the same second.
Too much for a coincidence.
I thought the same and I wrote a simple script to check these accounts.
Look what I have found: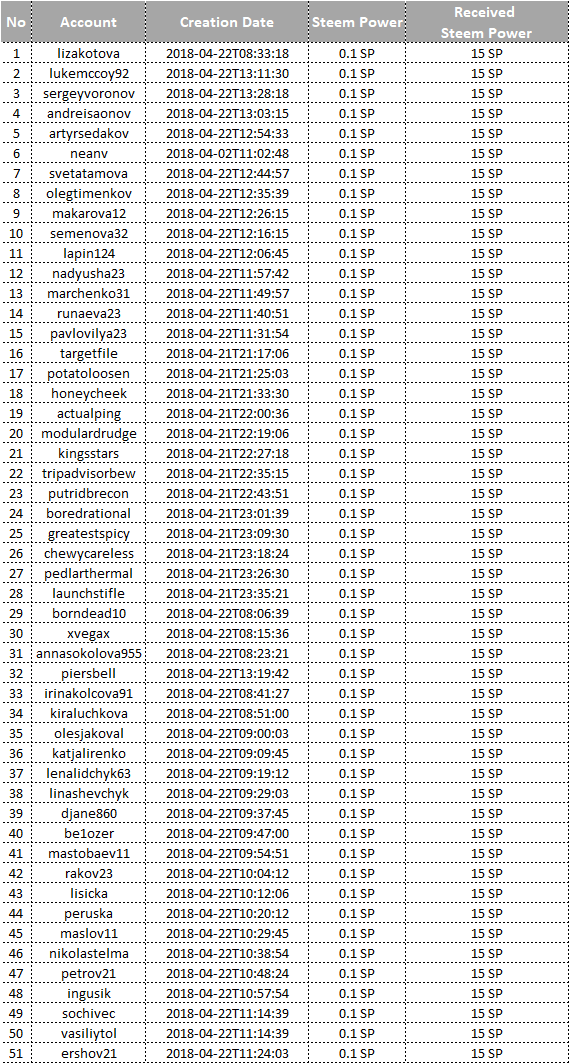 All these 51 accounts are created on the same day or one day difference.
All of them are operating on initial delegated SP ( 15 SP )
It is so logical to believe that these accounts are bot accounts belonging to one person.
No investment in Steem, yet milking the system.
How the system works?
To understand how the system works, I have built a tool that simulates a bot, specifically a curation bot.
You can read the details here but what it basically does is :
Listen to the steem blockchain for transfers
Catch the money transfer to bid bots
Estimate the coming bot vote from the bid
Calculate the optimum vote value for maximizing the curation efficiency
Simulate vote cast iff efficiency >100% and calculate the cumulative data.
I have run the simulation until my simulated account used 1000% of voting power ( 1 day of voting )
The result is as follows :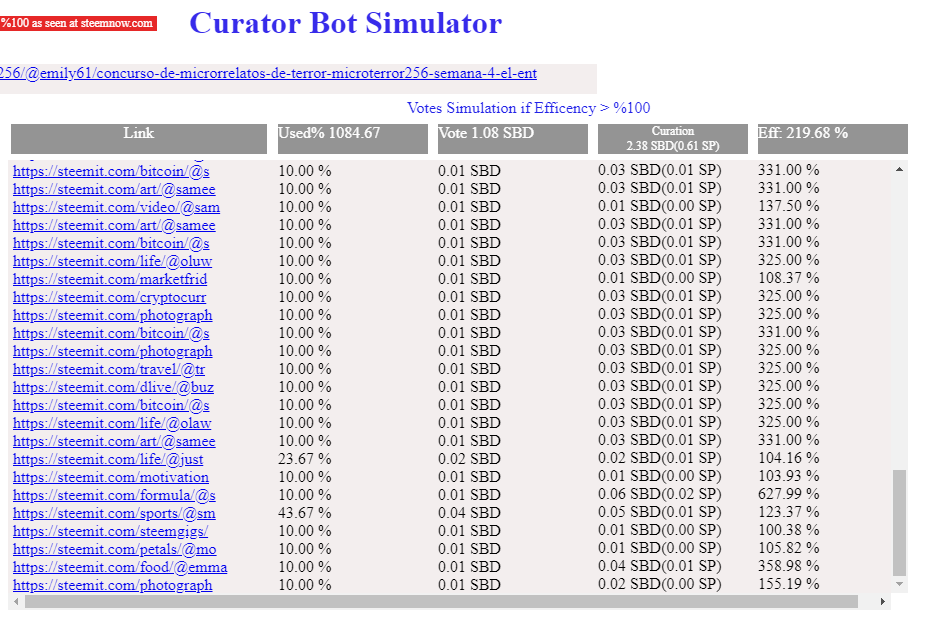 1.08 SBD worth vote given to receive a curation of 2,38 SBD ( 0,68 SP ).
The calculated efficiency is 220% !
Better than self-upvoting right?
For self-upvoting, you at least have to create a content and post something.
For this, all you have to do is create an account and put it in such a bot.
Think of 50, 100, 1000 accounts like this...
No investment but all running with the initial delegated SP.
This is absolutely milking the system!
Exposing this issue, I have discussed the findings with @transisto, who supported me in the way of building curation analysis tools both with his ideas and upvotes.
He also has very good ideas on prevention of the front-running system.
The simulation tool I made can be turned into a real bot as used by these bot accounts by just addition of a couple of lines of code.
With this kind of upvote bots, you can not fight like self-upvoting whales.
It is like fighting with a pack of piranhas.
For the time being, this post is just intended to create an awareness of what is going on.
FD.