Steemit.Chat Contest #4 + Contest #3 Winners Announcement!
The second contest was about creating a sentence from either of these two words: Mantrum or Kilig. The steemitchat-contest channel continues to grow and we had quite a few entries in it.
Congrats to these Steemians with winning entries:
*1. @xyzashu
-firepower's new contest tickles me pink
But the two words given make me think.
As I dunno what's a Mantrum or a Kilig
I wonder, how I will join this shindig!
I reached to a dictionary, where else to find?
Cursing all the way a guy called @codingdefined.
Voila! I got the hold of this Filipino word "kilig"
With all those SBDs on stake, now I feel like a bigwig!
1. @petlove -There can never be any kilig in sexual harassment.
These 2 winners each win 25 SBDs each!
@codingdefined gets 13 SBDs for his contest suggestion.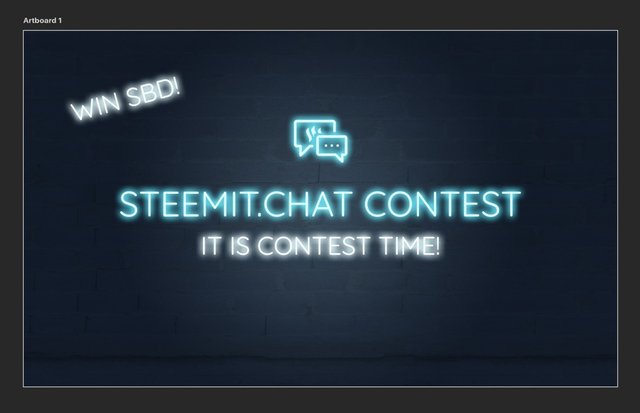 Contest #4
Let's get on with the 4th contest. I'm sure many of you will participate in this as we'll run it on Steemit.com.
Nominate Your Favourite Steemit.Chat Public Channel!
Nominate 1 Steemit.Chat channel (open to anyone to join and participate) and also mention it's Channel Owner.
Owner of the most nominated channel wins 60% of the SBDs from this post. Runner-up gets 40%.
Nominations by vote. So kindly leave the name of your favourite channel and it's owner in the comments. It can be a reply to someone's comment if they have nominated your favourite channel and it's owner already.
You have until the next Monday till this post pays out or my announcement in the channel closing the contest (whichever is earlier). We're a bit behind schedule owing to my travels to SteemFest on this contest.
General, Help, Price, Welcome, Post-promo and similar generic channels are excluded from this contest.
Please note that generally I will be hosting the contest in the official contest channel steemitchat-contest. Please join the channel to participate in all future contests. The channel is ready to be used for this contest and it is also moderated.
You are also welcome to drop more Steemit.Chat contest ideas here and you may get some SBDs if your idea gets selected for a future contest.
Let contest #4 begin!
---
@steemfest is almost here and you can visit the official ticket website for ticket purchases.
---
If you like my work kindly resteem it to your friends. You may also continue reading my recent posts which might interest you:
Successful #2 India Steemit Accelerator and Steem Cryptocurrency Meetup 2017 at Robert Bosch India HQ!
---