This Is Why You Cannot Make Steemit Your Full-Time Job Just Yet!
Steem blockchain if and when it scales user adoption to millions with a market cap in the billions can certainly provide a basic monthly income via content creation to several of its users in varying degrees.
But before we can get there, there's a ton of work that the people running this place have to do. There are plenty of issues that needs to be ironed out before we can get anywhere close to that.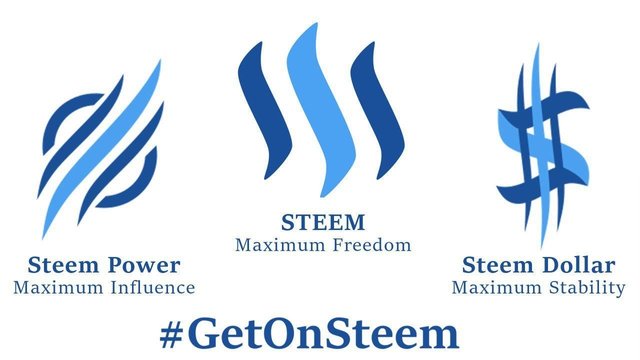 Source
I came across articles from two enthusiastic Steemians; Thecrytotrader and Sathyasankar on this subject and decided to address it a little myself.
I'm writing this as an early adopter and I've seen my share of ups and downs here. This post is not meant to discourage you but help you keep a realistic expectation of this place and all that it can provide.
As it stands today, we're clearly not quite there yet. In some areas we're worse off than a year ago, even as we've improved in many others. Needless to say, there's a lot that needs to happen for this platform to be able to provide you with a stable source of income.
Since earnings are largely dependant on community upvotes of your content, it's unlikely that any rewards you will be able to sustain in over a long period of time. People's interest change and so does their priorities.
Nothing is guaranteed here and never will be. You can build a large following or do a whole lot of work for the platform. But, because it's crypto things move very fast and changes are dynamic, it's not necessary that your income will scale over a period of time. It can very well scale down owing to various factors not in your control.
Income here is dependant on many factors and price of the Steem token largely determines the vote value of everyone here. Since the reward pool is limited, the amount of Steem Power in use also determines how much influence everyone has on the reward pool.
More Steem power comes into play, the lower everyone's influence on the limited reward pool will be. If Steem price was very high, we'd be okay, at current rates its a nightmare if you are looking to fund an important project or pay your bills.
Since the advent of bid-bots and large scale delegation to some dapps, we've seen influence dwindle for all. Smaller users have been hit the most as no matter how much Steem you buy, it makes no differnece. Influence reduced by more SP in system is magnified by fall in prices as the reward pool size also reduces.
Come over to Steemit, and have a great time. Think of the tokens you hold as something holds a better potential to deliver great returns over a longer period of time. The expectation here is an increase in the value of token. Steem is massively undervalued so $5-$10 is not a bad price for it. But we're a long way from getting there and hold those levels.
In the short term, don't quit your job, your studies or anything else you are doing, purely to concentrate on earning from Steemit unless you have some magical way of getting large votes or you have plenty of experience in cryptocurrency and are prepared for potential pit-falls.
Bid bots are great in the short term but you are unlikely to make any large income out of them by purchasing votes. If you have a large stake already, then delegation to bid bots can earn you a decent passive income.
There's tremendous potential to this platform and blockchain undoubtedly. But who knows if we'll ever see that due to all the current bad actors trying to make a quick buck and run while they can. That sort of mentality isn't going to cut it in the long run and we could potentially fail if the developers don't pull up their socks and fix some things causing poor retention levels here.
While it's not unreasonable to depend only cryptocurrency based income, it's impractical if you don't have a plan of action that can deliver you long term sustainability not just on Steemit, but in the crypto eco-system as a whole.
Besides, it's not a great idea to rely on extremely volatile cryptocurrency markets to earn your living. Eventually there may be enough dapps in the world of cryptocurrency and blockchain which might serve your needs.
Especially for bloggers coming from the world of Amazon affiliates and Google Adsense, Steemit is not the easiest place to start off and your options here are very limited in terms of things you can do to start earning well and keep it consistent.
From purely an earning POV, keep this platform as a side income, if income is what you are purely looking at generating from your participation here.
Good luck to you.
---
If you like my work kindly resteem it to your friends. You may also continue reading my recent posts which might interest you:
---
Follow Me: @firepower