Catch It On Steemit Before Anywhere Else: Announcing EDEN 2.0, the Expanded, More Comprehensive, Upgraded Version of our Paradise on Earth
It's time to go BIG:
we're announcing a huge development for our sustainable community
in this Steemit exclusive!
Life at the Garden of Eden is seriously awesome--we use the word EPIC frequently because it's accurate.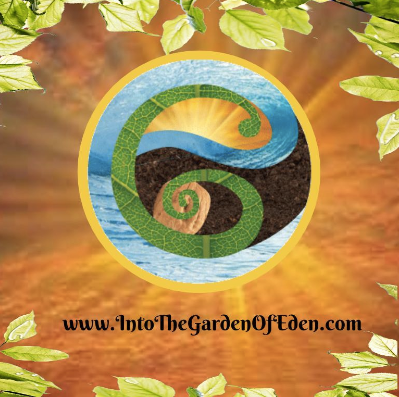 We feed 40,000 free meals a year, save hundreds of thousands of pounds of trash from the landfill annually, and have a negative carbon footprint.
We've housed hundreds of individuals and educated tens of thousands through classes and workshops and ten times that amount through online media. We fund everything we do through our own efforts by offering sustainable, honorable goods to enhance thrival and beauty by donation exchange towards our cause.
We do it all on 3.33 acres with a handful of volunteers.
With this solid foundation, we are ready to elevate to the next level and create the vision we have been developing for a decade:
We are launching EDEN 2.0!



This is to be an expanded ecovillage in an ideal location with space for dozens to hundreds of families, and we're sharing the sneak peak here first before the media reports it. We gained world renown after an illegal SWAT raid was executed on our property, and we have maintained a global presence as leaders in sustainability and free living since then. We have already been covered by ABC, Huffington Post, NBC, Fox News, Ron Paul, Alex Jones, Luke Rudkowski, Emancipated Human, Adam Kokesh, MTV, newspapers, radio shows, and dozens of other outlets, and we will send a press release out to them shortly, but we're sharing it here FIRST because Steemit has become an important element of our lifestyle. We are here in support of this revolution every day, so we share here and now as a good faith measure towards the change we want to see in this world.


Be the first to check out this press release that will go out later today:


---

---


We are now welcoming investors, donors, and volunteers for the first phase of our Eden 2.0 project! We have accomplished our great successes at the Garden of Eden Arlington without corporate sponsorship, private benefactors, or government assistance and with unprecedented operating costs!


| Period | Operating Expenses = Humanitarian Outreach + Living Expenses for 15 Eden Knights |
| --- | --- |
| Monthly | $500 |
| Yearly | $6,000 |
| Cumulative History of GOE | $42,000 |


The operating costs for our entire organization, including social works of feeding 280,000 FREE meals and saving almost 2.5 MILLION pounds of trash from the landfill, have been less than $50,000 for our entire history!


With that established fact, just imagine what we can do with $500,000 or $1 million...imagine what we could do with cryptocurrency backing!
Like everything we do, we are fully committed to the success of Eden 2.0. We are giving disclosure that we are willing to leverage the Garden of Eden Arlington to make this goal a reality if need be (property and structures including food production system valued at $555K).
Those interested in supporting the upgraded version of our success are welcome to contribute to the profound potential of this reality! Investors, donors, and prospective inhabitants can check out Eden 2.0 for more detailed information.
This is a life changing opportunity for interested parties to build upon our established success. YOU can help us spread the word! Maybe you know someone who has been waiting for this chance--please share! We welcome all media coverage and contacts that will assist us in building a better world for ALL! Whether you resteem this post, share via social media, or forwarding to interested newscasters, a valuable facet of our continued success is our supportive network. We are reaching out to find the individuals who are yearning for an opportunity to be part of something BIG.