Steem Bug - Multiple Votes From Single User on One Post
I was making the voting rounds just now when I ran into a strange issue. I've noticed since HF 19 that sometimes posts would disappear and reappear after refreshing Home a few minutes apart. Perhaps more worrisome, though, I've also noticed that posts I was sure I've upvoted have lost my little blue up arrow

!!
I thought maybe I was just going crazy. Or maybe my upvote never connected to the server. This is reasonable, since the website and blockchain are getting slammed with activity after HF 19.
Finally I have incontrovertible proof of a bug!
Over the past half hour, I came across a post I thought was a good one:

So naturally, I upvoted it: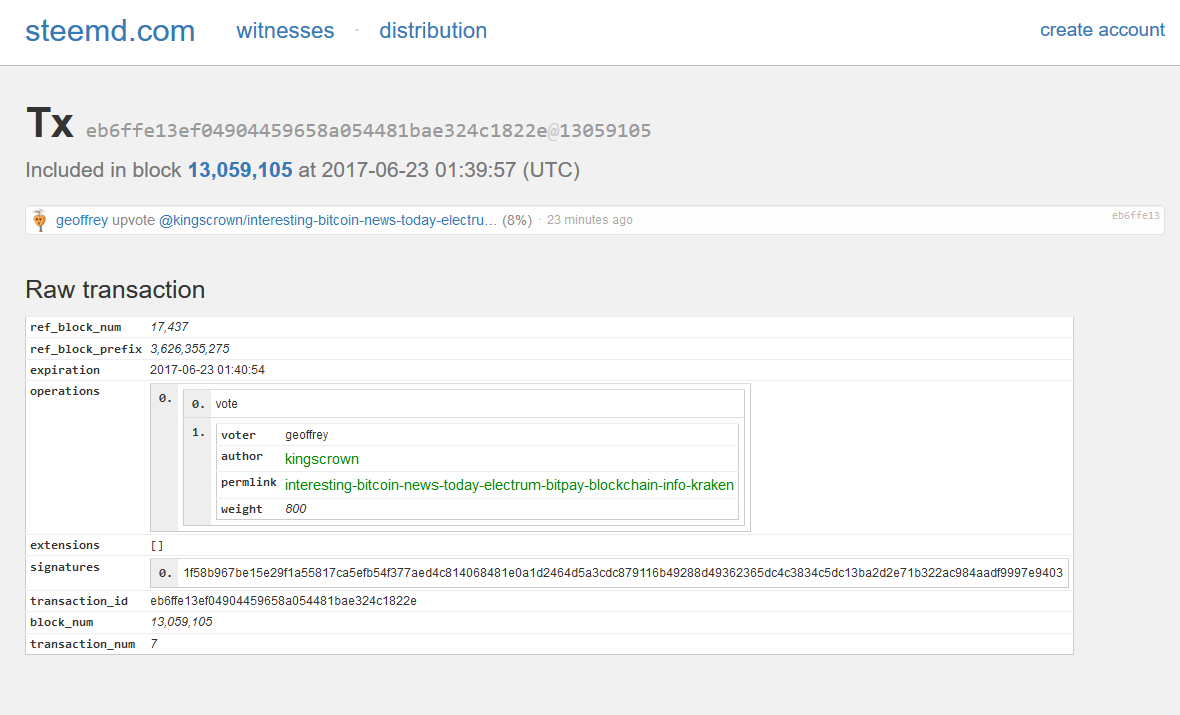 Not more than half an hour later, I was browsing new posts again, and lo-and-behold the post I remember liking so much showed no signs of being upvoted by me. My natural reaction was to rectify the situation by upvoting it correctly this time: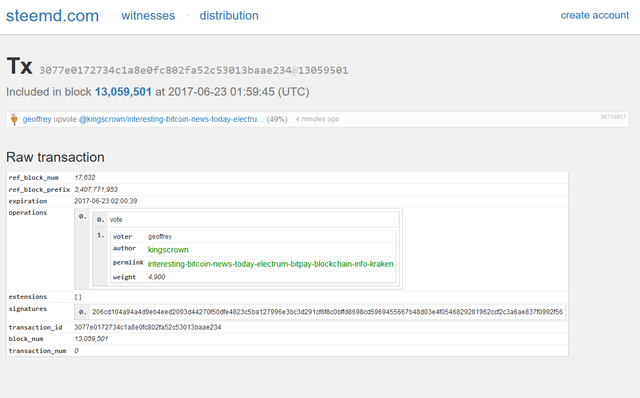 Finally, I refreshed the page again and was satisfied the white up arrow had turned blue.
Nevertheless, something didn't sit right with me. I was sure I'd upvoted it properly on my first attempt.
Rather than go through the trouble of manually parsing the blockchain, I used steemd.com for convenience to lay out my recent vote history. What did I find? No other than the proof shown above, that two separate transactions contain my votes for the post listed above. Here is the transaction history laid out reverse-chronologically: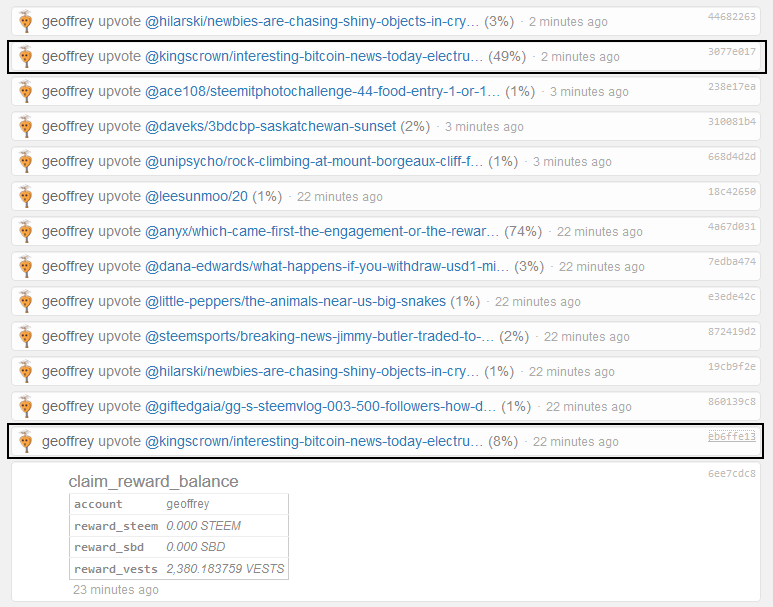 So there you have it; a post I was able to upvote twice! And with differing weights no less!
What could have happened here? Is steemd.com perhaps wrong? Was my first vote invalidated?
I'm hoping a dev or someone with more knowledge of the Steem inner-workings is able to answer these questions.