Is The Appics ICO Worth Investing In?!?!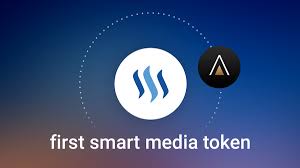 I was watching videos on YouTube the other day when an advertisement for the Appics ICO came across my screen & caught my attention. I started doing some research but aside from the ico page, I didn't find a whole lot online about Appics. Reddit does have a page for Appics (r/appics) but it doesn't have much for comments or upvotes.
(Appics Official Video)
Everything I found says that Appics will be very similar to steemit and maybe even solve some of the issues that currently exist on the platform.
(Example) platform user-friendlyness, ease of adding photos, ect.
Appics will run on the steemit blockchain which for me, raises questions about how the two platforms will work together or if they even will together. It would make more sense to anticipate them working against one another since they are essentially two platforms serving the same purpose.
Appics is supposed to be structured more like instagram but it will still pay out like steemit. I don't know... I want to invest in it because @ 0.15 cents per XAP, if it performs even half as good as steemit has, it would turn out to be a killer investment. But... Will it succeed? Will it be in competition with Steemit? These are all questions that I need to answer first so I'm starting here on Steemit to attempt to do just that. If anyone reading this can add anything about this ICO, I would greatly appreciate it! Any and all advice is welcome, thank you for reading! Hope to hear from you soon!
(Here are some links for info on Appics)
https://icodaily.net/ico/appics/
https://www.reddit.com/user/appics
https://appics.com/?utm_source=icodaily.net
https://m.facebook.com/appics.official/
#Appics, #Bitcoin, #Altcoin, #ICO,
#Steemit, #Steem, #Cryptocurrency,