Steemit in the Streets! Tara gets interviews and reactions from people who've never seen Steemit!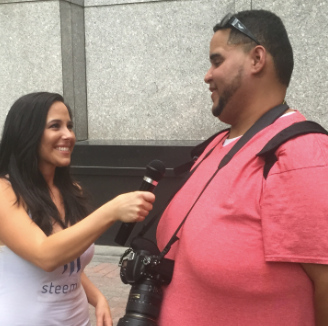 What an exciting week! I had an amazing time meeting new people and introducing them to Steemit! So much fun seeing all of their reactions and recapturing the moment I first found Steemit.
After seeing this video I've realized there are so many things that I could have added, so I can't wait to bring you more videos! Remember these people have no previous knowledge of Steemit, so I am trying not to get too technical. Instead, I'm just giving them a brief summary.
Make sure to post your videos showing people's reaction to the hottest social media site out there!!