Steemit and Steem wedding rings.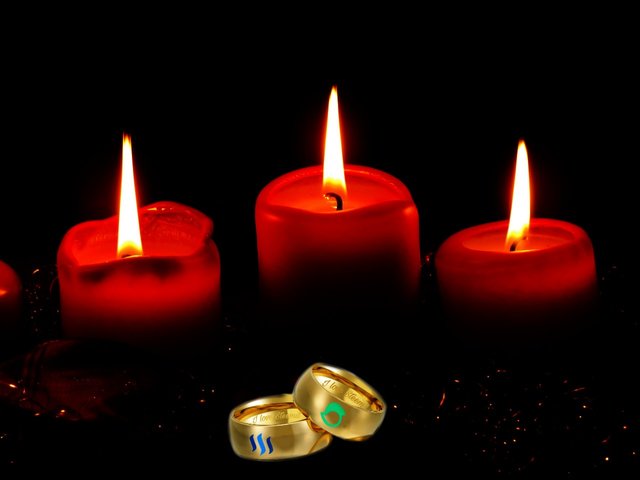 Hey romantic Steemers, It took me a long time to do it. What am I talking about? Of course, I'm talking about Steemit or Steem rings. I really like the steemit or steem rings. I did this myself and it was a little difficult. I used a romantic picture in the background. Perhaps the owner of Steemit sees them and takes inspiration. He can give us gift by making these special rings.😁
[Hey romantik Steemers, bunu yapmak çok zaman aldı. Ben neden bahsediyorum Tabii ki, Steemit ve Steem yüzüklerinden bahsediyorum. Bu yüzükleri çok beğendim. Bunu kendim yaptım ve biraz zor oldu ama uğraştığıma değdi. Arka planda romantik bir resim kullandım. Belki de Steemit'in sahibi onları görür ve ilham alır. Bu özel yüzüklerden yaparak bize hediye verebilir.😁]
Don't forget to read the text inside the rings. This is the rings of love of Steemit and Steem. Do not forget to read the inscriptions in the wedding rings.😉 I feel like I'm going to have a sales boom if I make a Steemit wedding ring.😜
Pictures Source belong. Photoshop or mounting belongs to me.
[Yüzüklerin içindeki yazıları okumayı unutmayın. Belki dikkatinizden kaçabilir. Bu alyanslar Steem ve Steemitin aşkları 😂 Bu alyanslardan yaparsam galiba satış patlaması yapar diye düşünüyorum.😜 Resmin arka plan ve yüzükler alıntıdır.Montaj ve Photoshop bana aittir.