:-( scaring and help
Our @wanderingkells shared a hostel with them in Zagreb. They are not friends but also not no friends, like ships that pass in a night. But you do keep following each other travells, so this message was gobsmacking and being lost for words.
Two people that found each other while travelling, decided to travel on together being in love , being crazy, building up to memories for later to share together with their children.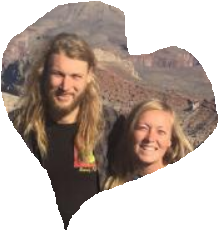 https://edition.cnn.com/2019/07/24/americas/canada-couple-murder/index.html
https://www.theguardian.com/world/2019/jul/22/canada-three-dead-and-two-missing-within-days-on-remote-highway
PLEASE WHEN YOU CAN HELP A BIT?
https://www.gofundme.com/f/chynna-deese?utm_source=customer&utm_medium=copy_link&utm_campaign=p_cp+share-sheet&fbclid=IwAR3xnQsYbeix8sbueMkiRFTCzA0que_sJgBkytLx1YB3ig_EBdrDfXt2IY0