[Dear Steemit] An Open Letter to Steemit Inc.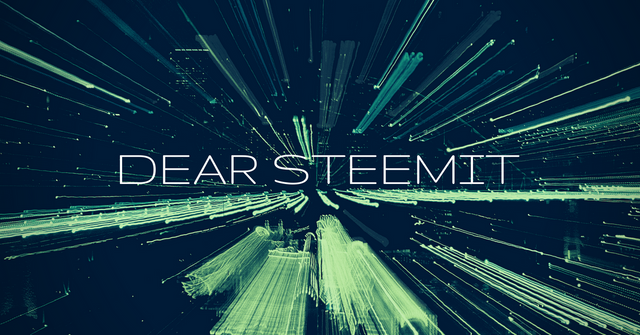 ---
I'm writing this because I have concerns and, to be honest, doubts about Steemit as a viable content platform and it's long term prospects. I'm not the only one to notice that there are many worrying trends on this site right now, not least of all abusers and those who think they are entitled to attack new users.
To most of my regular readers, it doesn't come as a surprise to hear that I've had a long-running problem with a single user who was caught abusing and plagiarising by @abusereports and a handful of other users including myself, and that individual has gone on to create 70+ accounts (possibly an awful lot more) with the sole intention of harming Steemit. They aren't specifically attacking me or any of the numerous other users on their hit list, but the platform itself. They are deliberately trying to paint Steemit as a toxic, unwelcoming place and for most genuine users that couldn't be further from the truth.
There is an upcoming hard fork which seeks to address some of these problems. However, I don't feel they are enough and certainly won't stop the abusers from doing what they are doing. Removing bandwidth and therefore the need for delegated Steem won't help or stop the abuse. A user by the name of @nathen007 brought to my attention the fact that there are individuals on sites like microworkers.com who are paying people to setup and verify accounts and hand the details over for small amounts of money. One of these individuals states that they plan to buy thousands of accounts. Thousands. Just let that sink in for a moment. It could be a coincidence, but that same listing has had 71 completed tasks, a very similar number to the amount of accounts @camillesteemer now has. This is the real problem here to me, and I can only see Steemit Inc stepping in and doing something about this.
---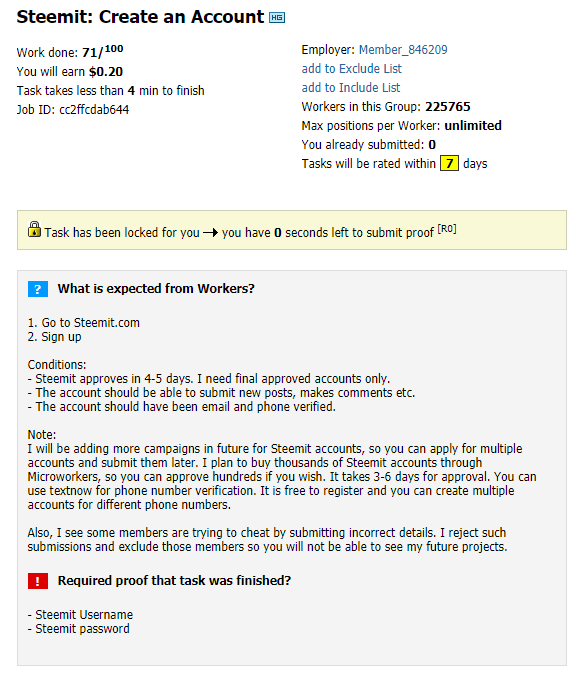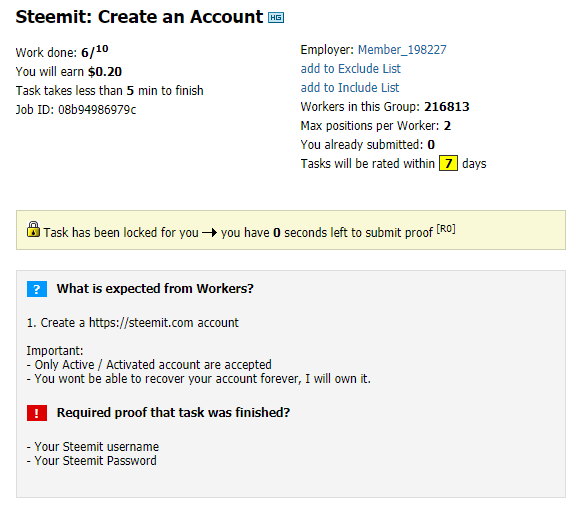 ---
I propose a KYC verification process for all accounts new and old. I know to many that is an unpopular opinion to say the least, but it's the only way I see value being put back into this system. So long as individuals can purchase accounts for pennies from unsuspecting people on crowdsourcing sites, this problem is only going to grow.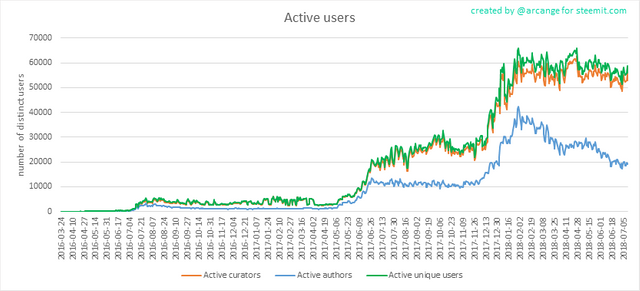 As Steemit is built upon the Steem blockchain, we are able to view a wide range of data that you wouldn't be able to see for other social media platforms.
@arcange
puts out a
daily report
on Steemit statistics, and I've been looking through them over the past day or so. Coupled with the value and price of Steem, two things stand out at me from these reports:
The number of active authors has been decling
The value of Steem, and therefore Steemit, is declining
It shouldn't come as a shock to anyone that the entire crypto market is hurting right now, and has been for most of 2018, however there has been a shockingly large decline in the value of Steem. I've worked this out by comparing the price of Steem to the market capitalisation (or market cap) of Steem for the past year. As you can see from the chart taken from CoinMarketCap for the past twelve months, this decrease in value has fairly recently begun, growing since February of this year. For comparison sake, this trend doesn't appear with BTC or even my beloved ETN.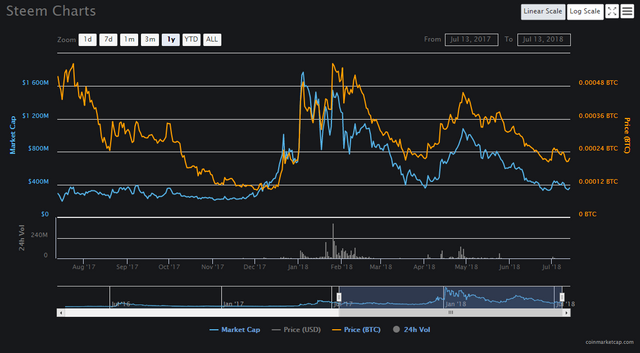 I've recently been going through users that I'd come into contact with in the first few months of me being active on this site, and a worryingly large number of them have ceased to be active in the past few months, since February. Some are still active, but their payouts have massively declined and they seem to have powered down a large chunk of their Steem Power. This is not a healthy trend and is definitely linked to the decrease in value over the same time period in my opinion.
In my eyes, Steemit is a content platform foremost and it is the authors and curators who should be being nurtured by the larger members and groups, but also by Steemit themselves. This is not happening, and instead I'm seeing people talking about the investors. Fuck the investors. It is the authors, and the curators of their content who add value to this platform, not the investors, and they are being driven away.
This platform has so much potential and could be truly life changing to huge numbers of the world's population. There are admirable projects already like @treeplanter, but they aren't getting the support that they need or deserve. There are excellent content creators, making interesting and engaging content that is going unrewarded.
There are certain large users who are treating this platform like a pump-and-dump scam, encouraging people to invest large amounts of money with the vague promise that the price will increase to $10-$14 or more. This is harmful to the long-term viability of the project, and is further devaluing the platform. I won't name any names, but I'm sure many will know exactly who I mean here.
If things are left as they are, I can no longer invest my time or money into this platform drowning in a sea of spam and abuse. I cannot recommend it to anyone, because I wouldn't want to risk them losing any of their own capital. I truly believe in the potential of this experiment we call Steemit, and I'm not going to take any extreme actions like powering down or completely withdrawing from the Steem blockchain, but I am now looking at the viability of other alternatives.
For the time being, I will be moving over to busy.org which at least has been developing its user interface with some interesting features, rather than removing them like Steemit has. Once I've explored the alternatives I will be posting about them here for any else who might be interested.
At the time of writing this I have to admit, I'm feeling a bit disillusioned with Steemit now. A lack of proper response from Steemit, coupled with the aggressive stance certain groups on this platform have taken makes me feel like a bit of a fool for investing so much of my time here over the past few months, but at the same time it has also been a positive and rewarding experience, I can't deny that.
To those who are being flagged, you are not alone. If you are a genuine content creator, I encourage you to continue doing what you enjoy and maybe look at busy.org for the time being. Please reach out to me if you are being attacked and I will do everything in my limited capacity to help you.
Thank you for reading. Sincerely,