Lessons for beginners on steemit: Lesson1 🔥Posting, Wallet and Internal transfer🔥
Hello steemians,
This day, I decide to write series of lessons to help beginner member and make them in the right way. 
*Lesson1 : Posting, Wallet and Internal transfer
*Lesson2 : transfer sbd and steem using market(from steemit and to steemit)
*Lesson3 : How to grow quickly in steemit using bots
*Lesson4 : How to be millionaire with steemit
So steemians, let start with the first lesson!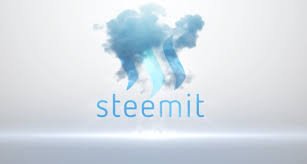 Lesson 1 wallet and Internal transfer
Part 1 : Posting
Rules
To protect your self from flag also to get profits and flowers from the beginning, you should read those rules before start posting in steemit :
-Write in the tag that you have a good knowledge on it so you can answer the comments on your article.
-Shoose hot news or important topic then write on it and give your opinion. This method help you to get new followers.
-Use your talents if you have great voice, poetry, arts..
-Try to do something new for exemple prepare new tool for steemit or make webinaire and promote steemit in your country...
-Dont steal the post of other steemians.
-Dont copie paste from others sites to steemit.
-Choose carefully the topic of your article. 
- Do not write articles that encourage violence, immoral, or that affect people's dignity.
Problemes of non-english members
If you're not english members, you may feel hard to write on steemit and earn profits.
I'm not english members too but i found a method that help me to write great articles and understand what the other write.
1-go to google and write "traduction (your language) to english"

2-You should write right and simple sentenses in your mother language inorder to get right traduction.
3-Use points between the sentenses inorder to get the correct meaning.
Part 2 : Wallet and Internal transfer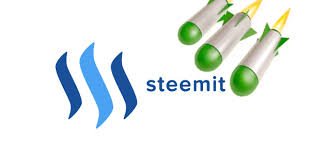 Steem, Steem Dollars and Steem Power explained
*Steem : It is the basic cryptocurrency used to power this system. It is used to built steem dollar(sbd) and steem power. You can convert steem to steem power or steem dollar using transfer interne or you can sell it in the platform of trade like poloniex and bittrex.
*Steem dollar : This is the cryptocurrency of of the steemit platform. It is called steem dollar because it has stable value equal to 1$(somtimes 0.9$). You can convert your steem to steem dollar if you affraid of exchange rate fluctuation.
*Steem power : It is symbolizing how much influence you have in the steemit platform. More SP you have means more rewards.
-Power up(augmenter son influence) : You can transfer your balance steem to steem power by power up.
-Power down(diminuer son influence) : Means transfer your SP to steem inorder to withdraw it. This operations takes 13 weeks. When you choose power down your sp be trasferred into steem weekly in 13 transactions.
Internal transfer
Login to your account, then click "wallet".
*Steem
-If you want transfer steem to an another user.
-If you want transfer steem to steem power (power up).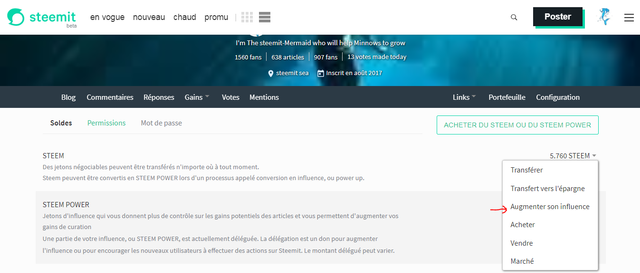 *Steem power
-If you want transfer your steempower to steem (power down).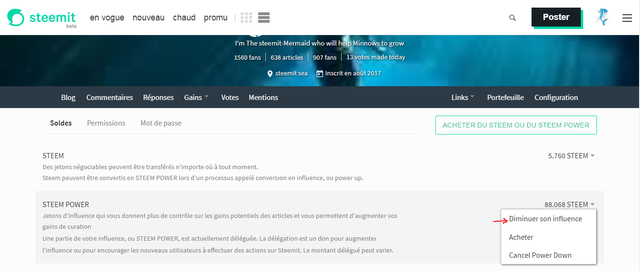 *Steem dollar
-If you want transfer your steem dollar to another user.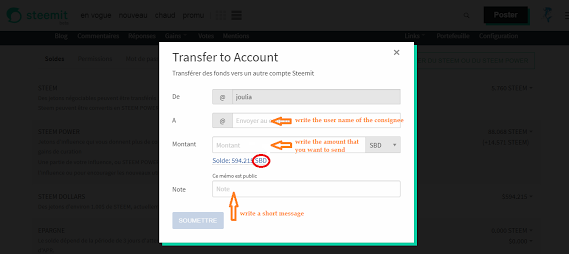 -If you want to convert steem dollar to steem.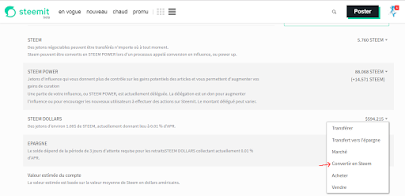 Step by step, I will help you to understand and grow quicly in this great platform. All that you need is to follow me. Time you spend in facebook, spend it in steemit. You can write anything you like. Be patient and try. You will be "big whale" in a day, trust me!

 I'm the Mermaid of steemit. ❤️❤️
My goal is to help minnows to grow by:
-Up-vote and comment their posts.
-Share the steemit and steem news.
-Help minnows to write useful article.
-Share advices and infos.I share articles for learning and knowledge(bitcoin, crypto, trade..). Also, i write for entartainment(music, dance, hystories, mithology..). I'm Joulia The Mermaid of Steemit. Smile and follow me! ❤️😍