STEEM and SBD trading Right Now
Currently most altcoins are down due to BTC situation lets have a look at the ones that interest us here most - STEEM and SBD.
STEEM Markets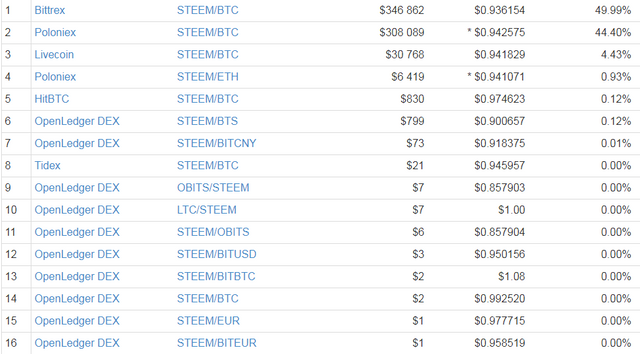 Obviously Bittrex rocks the vol but good to see LiveCoin and HitBTC with spots. Dont think of arbitrage - withdrawal fees there are big. Unless you keep coins at all 3 exchanges and buy and sell without actually moving coins. OpenLedger has some good prices but really low volumes. Thats why i have extended this from just top10. Worth having accounts on all this 4, you never know wheres opportunity.
Mainly STEEM trades below 1 USD now.
SBD Markets


So now SBD is less pegged to USD, more pegged to STEEM. Not that bad volume on BTS pair (compared to STEEM).
Internal STEEM Market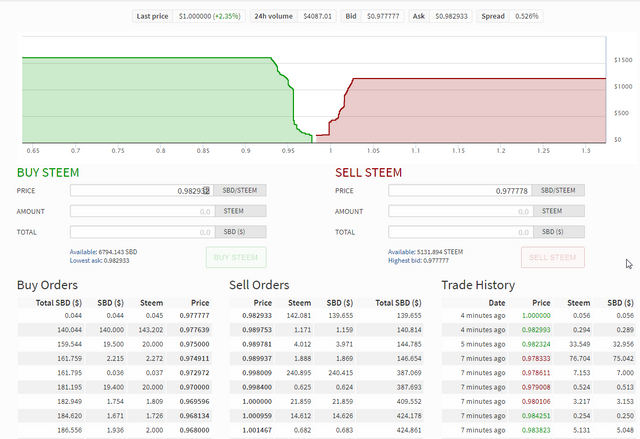 So when price of STEEM is below 1 USD and price of SBD is below 1 USD.. Its good to do internal market plays and even "convert to STEEEM" in profile.